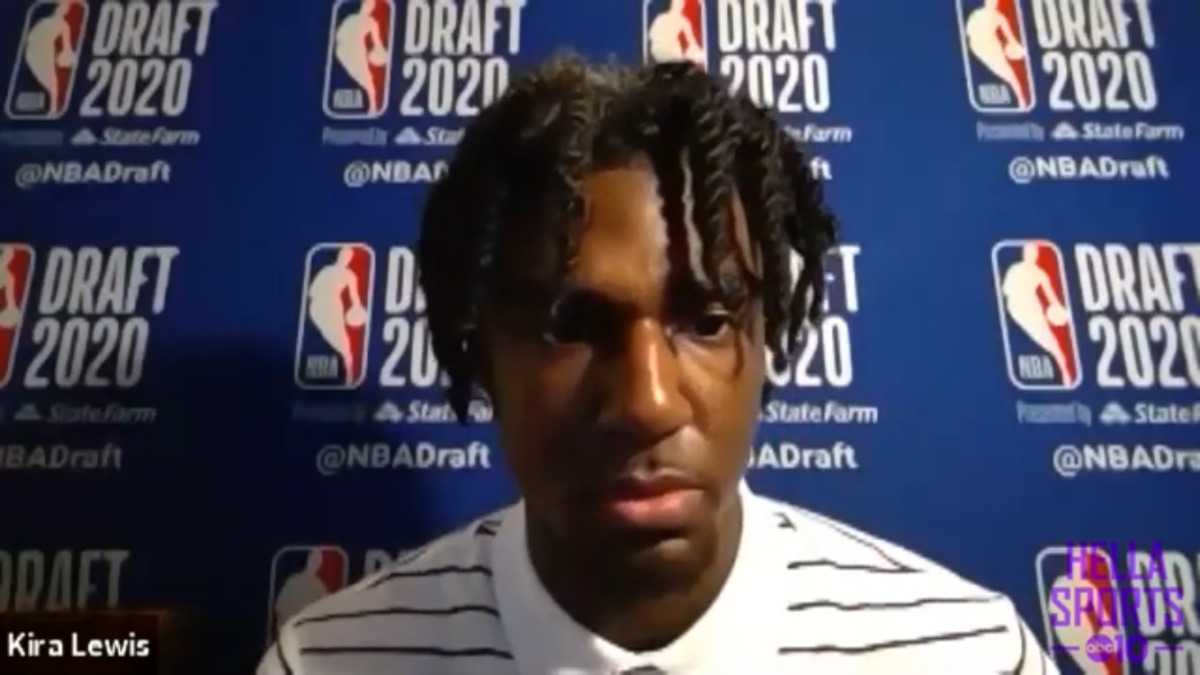 Friday was a light day of interviews. After a week of this I'd call today a relief, but then some one in the comments might assume I want the Kings to draft the concept of Fridays, so instead I'll just say: I'm glad it's the weekend! Now back to me peddling what those agents want you all to hear!
Cole Anthony (North Carolina)
One of the more controversial, up-and-down prospects in the draft, the point guard from UNC said no dice when it came to contact or workouts with the Sacramento Kings. While Richard Ivanowski's heart broke at the idea of no contact, Anthony actually provided some fairly good discussion on how he would fit into a lineup like the one the Kings might employ if he was drafted in Sacramento. To paraphrase Anthony said realizes he's going to have to be able to play both the point guard and off guard in today's league and cited the Rockets (amongst a couple other teams) as an example of the two-guard front systems that are coming into vogue in the league.
Anthony, who is the son of former NBA player and now broadcaster Greg Anthony, also spoke about the rumor that he was a bad teammate during his time in college: "Yeah, I've almost gotten a question about that [being a bad teammate] every single interview, but it's very much false. If you base it off my play, I made a lot of bad decisions, and yeah, you might think I'm a bad teammate. I respect your opinion, but I have to respectfully say it's wrong, it's incorrect. I'm a super-supportive guy, I want to see all my teammates succeed as much as I want to see myself succeed, if not more. I don't know where that narrative comes from, but shoot, it is what it is.€
If you're curious as to who he did do workouts for, he listed Washington, Miami and Orlando as his three so far.
Kira Lewis Jr. (Alabama)
Kira Lewis Jr. originally wouldn't say who he worked out for, but he did offer up that he had conversations with the Sacramento Kings over Zoom. While he couldn't recall who it was he spoke with, he did say he thought it went well and that they were just "getting to know me and talking about the organization" as well as what they're looking for in coming years and how Kira might fit in. This is probably nothing but he also mentioned that they spoke to Kira about "how to get better in certain situations". When telling another reporter that he wasn't going to answer questions about workouts, he also made a passing comment about how if we've heard rumors about him and teams, they're probably true in someway.
When discussing how he's going to manage his speed in the NBA, Kira said: €œI know there are going to be times, being a rookie, I might have mistakes. But that is when it really goes back to watching film and seeing how you can kind of manage that speed, and not get out of control, and really change paces, which is going to be a big thing with my speed".
Onyeka Okongwu (USC)
To be expected, Okongwu hasn't had any contact with the Sacramento Kings. I'd write more on this but, the man isn't coming to Sacramento and it's late and I just watched Jojo Rabbit for the first time and I'm feeling it. I will say that Okongwu was impressive and if the Kings were able to houdini their way into Okongwu in a Kings uniform, he would instantly become a fan favorite. The man has a magnetism to him.
The money quote that everyone will be talking about or quoting on Instagram graphics today is his comparison to All-Star Bam Adebayo: "I just want to be a player like Bam. Bam's my size, same athleticism. It took him a while to really be that All-Star player that he is. I could definitely follow that development process and be the type of player like Bam is". He had another great quote when asked about how his game translates over to the NBA, saying "I can definitely switch on screens, I move well on my feet. I have great lateral foot speed for somebody who is 6'9", 6'10"-ish". He went on to say that I is definitely " going to be able to bang down there with the big players and play with some of the chippiest guards. I'm confident in my ability to hold my own, to be able to guard bigger players and guard fast, shifty players."
These interviews resume on Monday and finish on Tuesday! Thanks for reading!