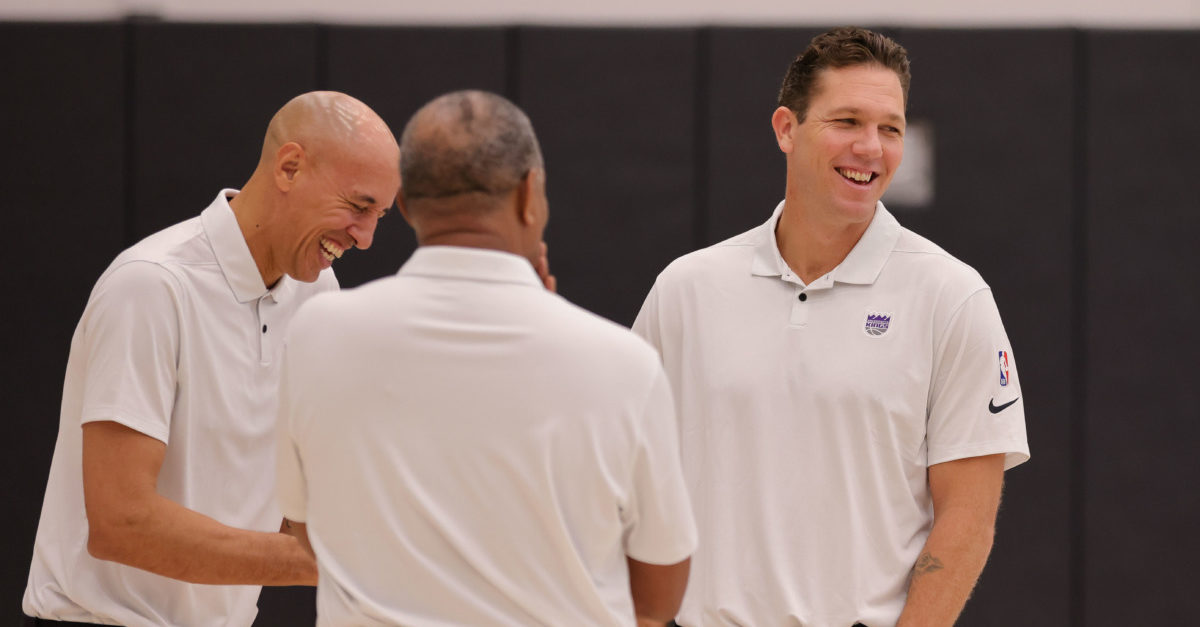 15 years. That's how long it's been since the Sacramento Kings last made the playoffs. When I first started writing about the Kings for Sactown Royalty, the Kings had only been rebuilding for a few years. Nobody expected it to take this long. Entire careers have come and gone in that time. The Seattle Supersonics existed the last time the Kings made the playoffs. George W. Bush was still President. The iPhone hadn't even been released yet. You get the picture, it's been a long damn time.
The Kings are on the ignominious precipice of setting an NBA record for futility, as just one more season of missing out on post-season basketball will set the NBA record for futility.
So you can see why as a fanbase, our patience has worn thin over the years. Yes, there are things to be excited for and I can't wait to see the team back in action, but it's hard to look at Sacramento's roster and truly have hope that things can turn around. It's a large part of why many were frustrated that Luke Walton was retained after two years of sub-.500 performances. It's a large part of why many are frustrated that Sacramento's biggest offseason moves were adding Alex Len and Tristan Thompson. It doesn't seem like the team is doing enough to snap the streak.
The Western Conference is notoriously tough. In the last 15 years, only one Western Conference team has managed to make the playoffs with a sub-.500 record: the 2019-20 Portland Trail Blazers, who went 35-39. The addition of a play-in tournament makes it a little easier for a sub-.500 team to sneak in, but Sacramento's sights should be a little higher than that.
Last year's Western Conference Playoff teams are all poised to be as good or better than they were the year before. It's hard to see the Kings unseating the likes of Utah, Phoenix, Denver, or either L.A. team. The Mavericks, Blazers and Memphis could perhaps fall down a peg or two after mediocre offseasons, but those teams are already standing a head above Sacramento. The Warriors narrowly missed out last season and that was without Klay Thompson, who should be back this season. The Pelicans, Timberwolves and Spurs will all also be fighting for one of those last few playoff spots with the Kings, and the only teams in the West that don't seem to have a shot are the Thunder and the Rockets. It's a tough road.
Crazier things have happened of course. Young teams have made enough internal improvement before to take big leaps, although it's rarer than simply adding a major piece. This year's Kings team does seem to be perhaps the most deep and talented as they've had during this drought.
Perhaps all it will take is improving the defense. The Kings haven't come close to having an even average defense during this entire drought. Last season the Kings were the 11th best offensive team, but were historically bad defensively (2nd worst all-time). The Kings are clearly hoping that what few additions they made since late last year and this offseason (Terence Davis, Mo Harkless, Davion Mitchell, Tristan Thompson and Alex Len) will be enough to help on that end of the floor. That's a big ask, and it will take a buy in from every other player as well. Defense has clearly been the focus of Sacramento's training camp and it was the highlight of their Summer League championship, but actions speak louder than words, and we'll see soon enough if the Kings can keep up when the games actually start counting.
Right now, everyone is all smiles and saying the right things.
FWIW I've been around the team for 16 seasons and never seen the team this happy during a media day/training camp

— Jason Wise (@Jason_Wise) September 29, 2021
But for this season to be any sort of success, we need to be feeling the same way come April. 15 years is long enough.