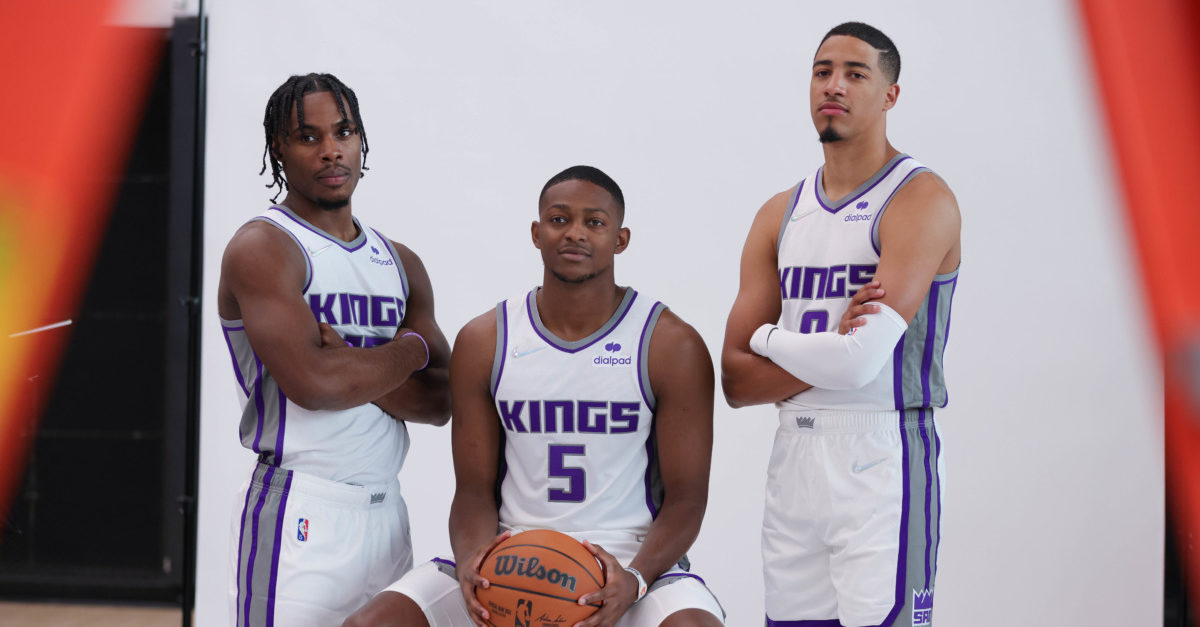 In an annual tradition dating back to our previous site, we always have an annual nickname thread. Back in the day these were geared towards Jerry Reynolds, and several of them (such as The Brockness Monster and The Great Rudini) found their way onto the broadcasts.
Jerry retired a few years ago and now has a wonderful podcast right here with the Kings Herald. Doug Christie picked up the mantle, but he's now moved onto the coaching staff. As Kayte Christensen takes over the analyst role, we have no idea how often she may or may not incorporate silly nicknames. Nonetheless, we want to be prepared.
We have new rookies Davion Mitchell and Neemias Queta, who both already have some great nicknames. We have a returning Alex Len, a slew of returning players from last season, and new addition Tristan Thompson.
So let's see what you've got. Let's hear your best nickname suggestions for any of the new or the returning players!