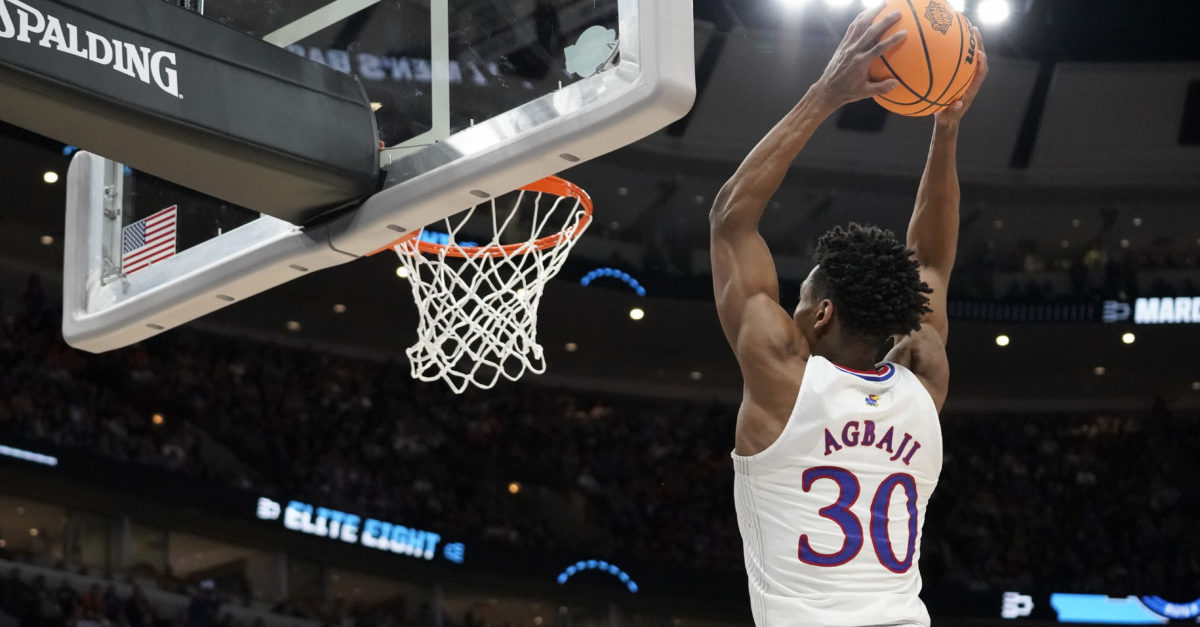 With 41% of the last vote, Ochai Agbaji is off the board. He joins Nikola Jović, Jalen Duren, Johnny Davis, Tari Eason, Jeremy Sochan, AJ Griffin, Dyson Daniels, Bennedict Mathurin, Keegan Murray, Jaden Ivey, Shaedon Sharpe, Paolo Banchero, Chet Holmgren and Jabari Smith Jr.
When a choice comes up, pick who you'd want the Kings to pick given all the players remaining. Note: THIS IS NOT A MOCK DRAFT. This is a draft board, a ranked list of prospects you'd like to see the Kings pick. In other words, if we were the Kings front office, when our pick came up, we'd take the top name left on our board. So pick your choice, not who you think Monte McNair or anyone else would choose in a slot.
Explain your choice in the comments, and lobby for who should be added to the next pick's choices.
This poll ends at 5 AM tomorrow. The final draft board will be revealed on Monday.