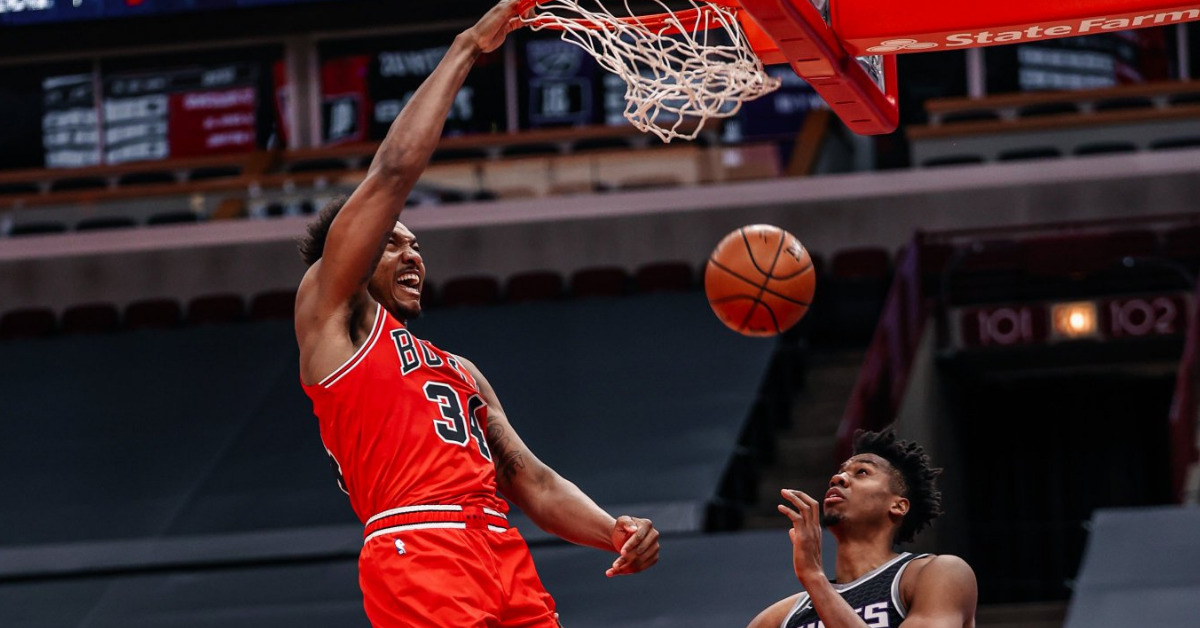 The Sacramento Kings have now lost six games in a row after falling short in Chicago to the Zach LaVine led Bulls, by a final score of 122-114.
Richaun Holmes, Harrison Barnes, and Glenn Robinson III were all inactive for this game. Two of the best defenders sidelined on a team that is already the worst defense of all time was a scary sight coming into the night.
Marvin Bagley was aggressive from the jump and finished the night with 26 points, 11 rebounds, 2 assists, and 2 steals. He managed an impressive and efficient 10/19 from the field while converting each of his five free throw attempts.
Chicago native Jabari Parker saw his first time on the floor all season for a shorthanded Sacramento roster, but his hometown Bulls proved hard to stop early on.
The Bulls were in control of this game for a large majority of the time before the Kings rallied to make it interesting in the middle of the fourth quarter.
The defense was so poor that Thaddeus Young felt like Joel Embiid with some of these post-ups - mainly because it was so easy for him to get Buddy Hield or Cory Joseph switched onto him and never saw any help come.
Just when Sacramento found themselves within striking distance, Zach LaVine took matters into his own hands and was able to secure a bucket nearly anytime that he pleased.
LaVine's stellar play (due to being met with little resistance), left no room for error on the offense end of the floor and the Kings were not able to convert. LaVine tallied 38 points on a stellar 15/20 from the field, 3/6 from deep along with 3 assists, 3 rebounds, and 3 steals.
Bagley, Fox, and Buddy Hield all scored more than 20 points but the defense was the downfall of the Sacramento Kings yet again.
They have now lost six games straight after a promising run. The Kings play again tomorrow night, February 21st, against the Milwaukee Bucks at 6:00 pm PST.