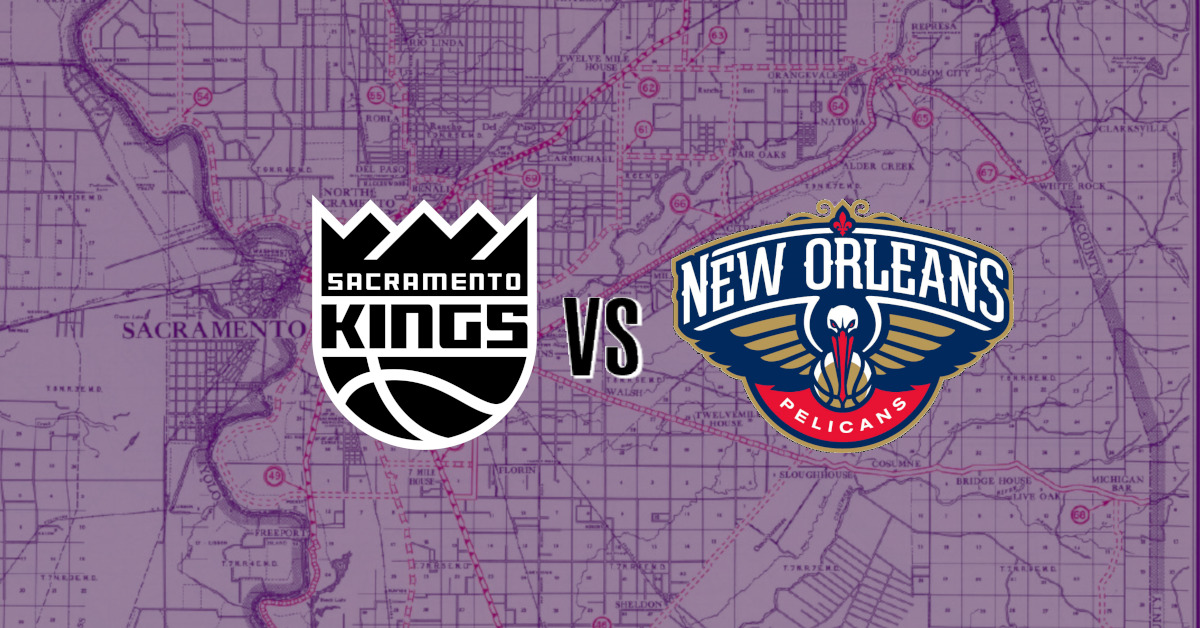 Sacramento's five game winning streak came to an end on Saturday but they'll look to bounce back tonight as the hobbled Pelicans come into town. The Kings might have their own injury issues however as De'Aaron Fox is questionable with a hamstring injury.
Let's talk Kings basketball!
When: 7:00 PM PT
Where: Golden 1 Center, Sacramento, CA
TV: NBC Sports California, NBA TV
Radio: Sactown Sports 1140
For Your Consideration
The Kings have been on an offensive tear since the All-Star break, averaging 136.3 points and going 5-1 in that time frame. Even in their lone loss which came Saturday against the Timberwolves, the Kings still put up 134 points. Defensively though, the Kings could afford to tighten up quite a bit as they're also allowing 131.3 points a game since the break. Granted, some of these numbers are inflated from that historic 176-175 game against the Clippers, but defense has remained a constant thorn in this team's side all year.
The Pelicans are one of the league's better defenses, rating 9th in the NBA, but they've also had probably the worst injury luck of any team in the entire NBA this season. Tonight they will once again be without Zion Williamson, who has only played 29 games this season. Their other star, Brandon Ingram, is now healthy, but he has also missed significant time this season and has also only played 29 games. New Orleans will also be without the services of Jose Alvarado and Larry Nance Jr. tonight, with Jonas Valanciunas and newcomer Josh Richardson both being questionable. It's a testament to Willie Green and the rest of the Pelicans that they've still managed to stay in the playoff hunt even with how many injuries they've been forced to deal with.
The Kings have only played the Pelicans once this season and it was a rather embarrassing effort for the Kings, losing 136-104 in New Orleans. The Kings were without De'Aaron Fox, but the Pelicans were missing Zion, Ingram and Valanciunas and were on a second night of a back to back. The Kings didn't win a single quarter of basketball and Domantas Sabonis was the highest scoring starter with just 12 points. The few times the Kings have struggled offensively this season have usually come in games where De'Aaron Fox hasn't been able to play, and tonight could be another one of those nights as he's still dealing with a nagging hamstring injury and is currently listed as questionable. Should he not be able to go, the Kings will need guys like Davion Mitchell and Malik Monk to step up as playmakers and fill the void.
The Kings still have a nice cushion right now, but with only 19 games left, Sacramento needs to be greedy and try to win as many games as possible and especially defend the home floor whenever they have the opportunity.
Prediction
Domantas Sabonis takes advantage of the Pelicans lack of size and drops a 30 point triple double as the Kings take care of business on the home floor.
Kings 123, Pelicans 115