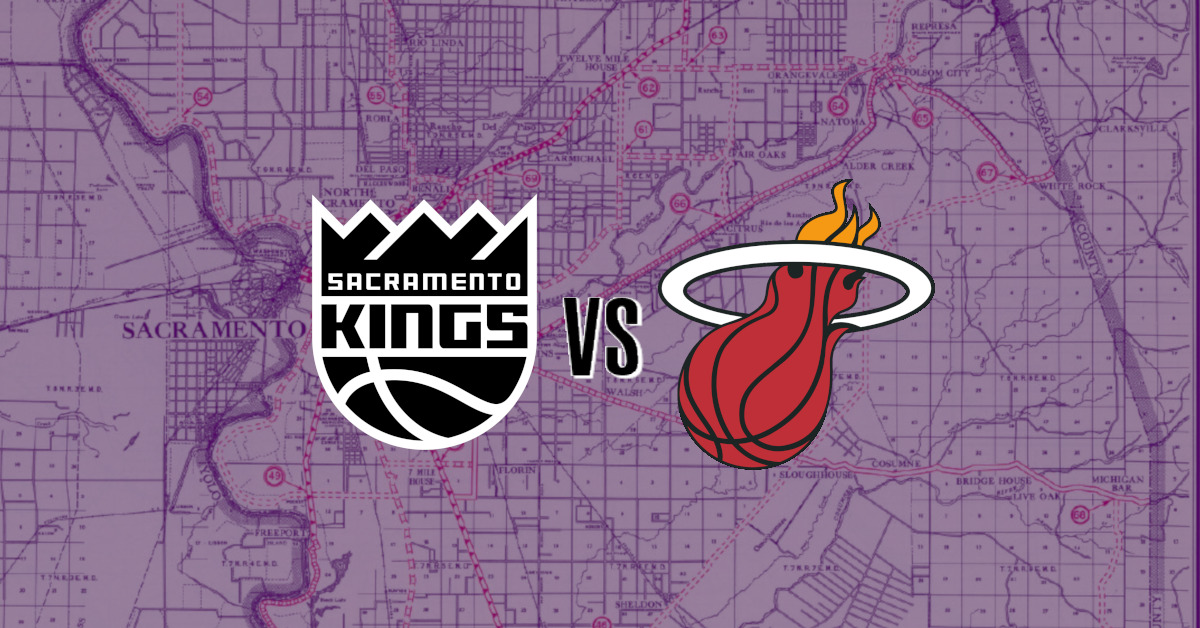 The Sacramento Kings are continuing their winning act on the road and dragging their mostly inopportune winning streak into Miami today, where they take on a Heat squad that's second in the Eastern Conference, but also suffering from four losses in a row. Can Davion Mitchell out grind Jimmy Butler? Can Donte DiVincenzo out swagger Tyler Herro? Can anyone explain what the heck was going on last week when Eric Spoelstra, Butler and Udonis Haslem had to talk themselves out of fisticuffs during a timeout? Where was the Heat Culture?!
Oh hey, speaking of recent entertainment related fights: Congratulations to Sacramento native Jessica Chastain for fighting to the top of that Oscar heap to claim her first "Best Actress" Award! It was certainly a crowded field this year and so I'm glad to see it was the Sacramentan that won. Okay, can't think of any other Will-related Academy Award discussion for this preview!
Let's talk Kings basketball!
When: Monday, March 28th, 4:30 PM PT
Where: FTX Arena, Miami, FL
TV: NBCSCA - Mark Jones (play-by-play)
Radio: KHTK Sports 1140 AM
For Your Consideration
Between a Rock and a Hard Place: So, barring a catastrophe on either side of the standings, it looks like the Kings are going to wind up with either the 6th or 7th best odds in the NBA Draft Lottery only 50 days from now. We talked about this a bit on the most recent episode of The Kings Herald Show, which you can find one click on the back button away, but obviously I'd prefer some heavier prioritizing of the lotto odds from the front office, though I am totally accepting of the consolation prize of Davion Mitchell finally breaking out a bit. There's a lot of "Yeah, well teams jump all the time! Look at Toronto last year!" in response to any discussion regarding, the Kings, you know just... putting their foot on the scales of fate, just, just a tiny bit more and I generally think that it's a point that we all understand, we all acknowledge that teams are bound to get lucky - the higher odds just, well, increase those chances of being lucky. Same reason you buy two or three lotto tickets on those special MegaSuperPowerball nights - it's that extra scratch on the back of fate to help slide a little felicity your way.
So your boy did a little research here.
In the last 32 years, there's been at least 22 teams that have jumped from the sixth spot or further back into a Top-3 selection. Recently, it's how the Clippers went from the #8 odds to Blake Griffin, the Cavaliers went from #9 to Andrew Wiggins to NBA Champions, it's how the Memphis Grizzlies got Ja Morant and how the Memphis Grizzlies got Hasheem Thabeet! Hell, the Kings did it in BACK TO BACK YEARS in '17 and '18, brushing off a 3.9% chance to jump from #8 to #3 (which of course went to the Sixers and was eventually used by the Celtics to draft Jayson Tatum) and then again shirking 18.3% odds to jump from #6 to #2 in 2018, only to then select a fine human being currently doing his best in Detroit!
These spots are still good solid chances for excitement in a couple of months, they're still on the precipice of franchise altering lotto results. Just don't ask me how many times a team at six or seven fell or stayed put in their lotto standings - my heart couldn't take that negativity today.
The 16th Annual "Hope for the Youth" movement continues on today with decent turnout. Davion Mitchell is rocking and rolling, providing hope that he's finally turned a rookie corner and fears that we're going to see some warped version of Fox-Hali Part Deux at the start of next season. Warranted or not - that's going to be a nervous topic of discussion this summer. More time for semi-young Donte and Trey has been nice. I'd love to see some Neemias Queta thrown into the fire for big minutes down the stretch of these last two weeks and either he rises to the challenge or opponents stretch a 7 point lead to a 15 point lead while he's out there: I'm happy with either at this point.
We know about where we're going to end up. It's not where a tanker like me would have liked, but far better than I expected as well. Don't get it wrong here: there's a good deal of hope for this pick to wind up a winning hand in this game of basketball blackjack, I just would also like to see the Kings hit while holding a 16.
Totally unrelated but it's so nice to hear Jerry Reynolds back on my television, just as an unexpected treat to end this drag of a season. I certainly hope that everything in Kayte Christensen's situation is resolved quickly and she can return back, but as far as quick replacement's: there is no better emergency fill-in on this earth than Jerry. He'll be doing today's game as well, so tune in to see our dear friend.
Prediction
Davion continues his streak of hot play, rolling out for 20+ points and 8 assists, the Kings blow out the Heat so badly Jerry starts talking about the podcast during the broadcast and Mark becomes so intrigued with our format that I get fired and replaced for his sultry, smooth voice. Tony goes on to win an iHeartRadio Podcast Award for best supporting voice and in the same year I win eight of whatever the podcast equivalent to the Razzies are for my ten-part docuseries on the history of gold in sports uniforms.
Kings: 117, Heat: 101, Tony: 1, Will: -8