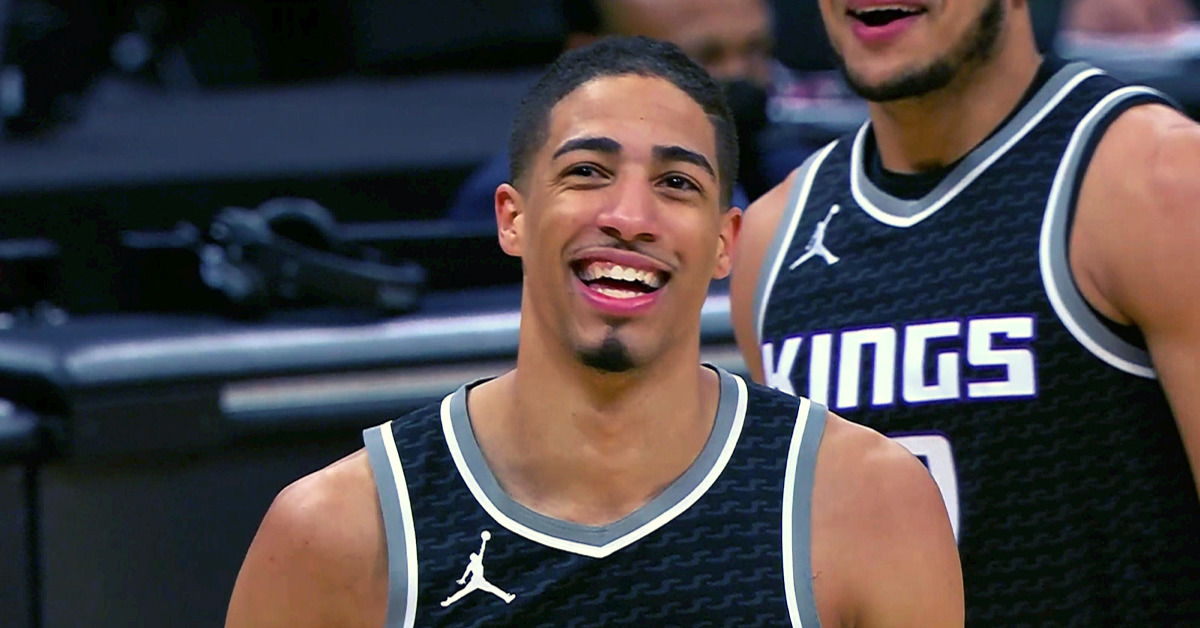 Sacramento Kings rookie Tyrese Haliburton continues to stand out among the league's top rookies. In the latest update to the NBA Rookie Ladder, Tyrese Haliburton sits at the top. LaMelo Ball had led most of the season before suffering an unfortunate wrist injury. In the immediate wake of the injury, Anthony Edwards of the Minnesota Timberwolves was at the top of the ladder last week, but Haliburton earned the top spot this week.
NBA.com's Steve Aschburner discussed the Kings' play since Haliburton moved into the starting lineup:
Since then, the Kings have gone 7-1, outscoring rivals by 5.8 points and shooting 50.6% to their foes 48%. As for Haliburton, the No. 12 pick from Iowa State has averaged 15.8 ppg on 11.8 shots, hitting 51.1% overall and 42.5% of his 3-pointers. His 4.5 assists have come at the expense of only 1.6 turnovers. He even has been talking like a veteran in addressing Sacramento's improved play.
Despite the team and Haliburton's recent success, Tyrese failed to earn his third consecutive Rookie of the Month honor. This month's Western Conference Rookie of the Month award went to Edwards.
NBA Rookies of the Month for March: Timberwolves guard Anthony Edwards and Hornets guard LaMelo Ball.

— Shams Charania (@ShamsCharania) April 1, 2021
As of right now, Edwards is favored to win Rookie of the Year honors, with Haliburton a close second. If Ball manages to return before the end of the season, he'd likely jump right back into contention as well.
As Kings fans know all too well, Rookie of the Month and Rookie of the Year honors mean very little in the grand scheme of things but it's still nice when a Kings player gets recognized. Regardless of the awards, Kings fans know that Sacramento has one of the top rookies in this year's class, and that's worth celebrating.