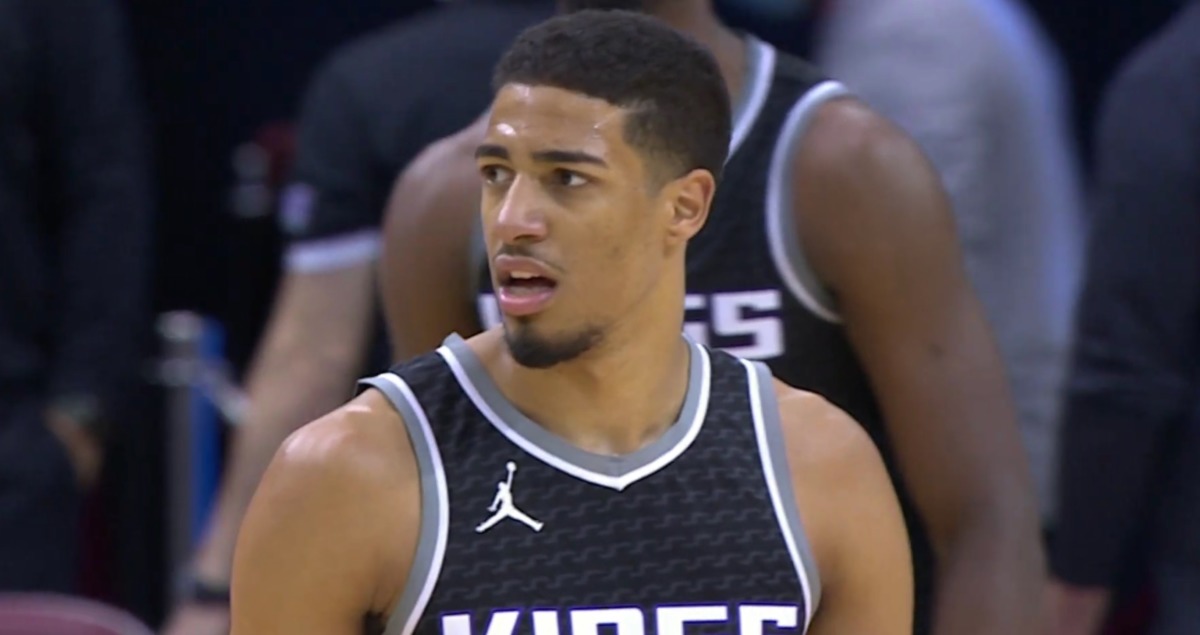 Sacramento Kings rookie Tyrese Haliburton has been diagnosed with a bone bruise and will miss the team's next game, according to the team.
The team announced via press release:
Sacramento Kings guard Tyrese Haliburton underwent an MRI in Houston this morning which confirmed a left wrist bone bruise sustained in Thursday's game versus the Houston Rockets. An update will be provided when the team returns to Sacramento next week.
Haliburton took a hard fall in the team's matchup against the Houston Rockets but was able to shake off the injury and remain in the game.
Given that the MRI didn't reveal anything more serious initially, we can be hopeful that this isn't a serious injury and that holding Tyrese out is simply a precaution.
Haliburton has played great for the Kings early on, exceeding expectations and giving the Kings a spark on both ends of the floor. Hopefully he can be back on the floor quickly, but it makes sense that the team wouldn't want to risk a more serious injury.