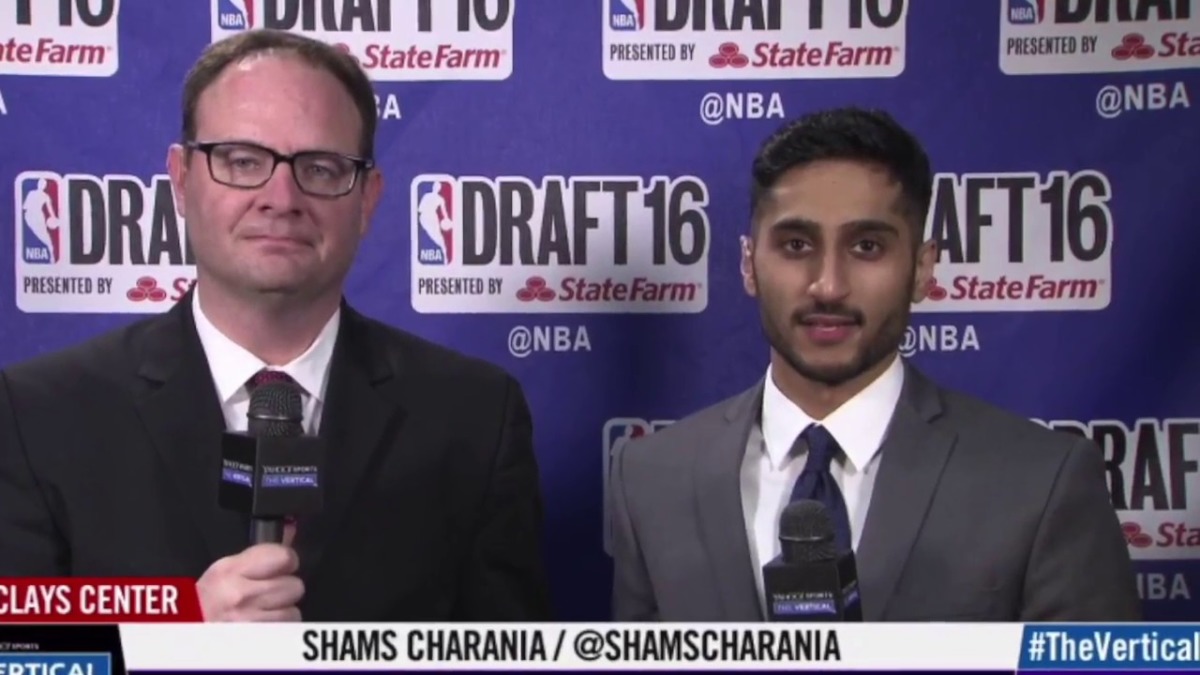 NBA reporter accuracy has always been a big topic in Sacramento, and for good reason. The Kings, due to several years of front office incompetence, is frequently used in reports that are largely fueled by agents in ways that make little logical sense, but because 'they are the Kings!' you can attach almost any rumor to this organization and gain some traction. The Kings have done this to themselves, really. When you draft Georgios Papagiannis in the lottery and a majority of the basketball world has never even heard of him, I guess anything really is on the table.
Charting NBA reporter accuracy and team sources is an idea I've had rolling around in the back of my head for several years. Wouldn't it be awesome if a site like Basketball Reference existed where you could pull up accurate reporting stats like you would for any professional athlete? That kind of accountability could change the baseless rumor game forever, but who has the time to do all that work?
NBA Reddit user Cilantro_Samosa gave this humongous project his best shot. We'll get to the results in a second, but first, a quick shoutout to r/NBA. I'm a longtime r/NBA lurker, and it's an incredible resource for anyone that cares about the NBA. I'm frequently impressed by the fan driven original content over there, and this is a great example of what you'll find if you dive in.
So our pal Cilantro_Samosa tracked 6,000+ tweets from Adrian Wojnarowski, Shams Charania, and Chris Haynes from 2018-2020 to find out if any of them report on a certain team or agent's players more than their peers.
His full report, including several graphs, charts, data, and additional details about his methodology, can be found here. You could spend hours on this thing. I love this stuff, but it's a lot. Fair warning.
What he found regarding the Kings is that of the 'Big 3' reporters he charted, Shams Charania has the edge over both Haynes and Wojnarowski in Sacramento. Charania not only has the most raw number of reports regarding the Kings, but also the highest percentage of reports about Sacramento, and this has been the case in 2019 and 2020.
Of course, since the firing of Vlade Divac and the hiring of Monte McNair, this research is already outdated to some degree, but I suppose it's worth mentioning that Charania also has the highest percentage of reports about the Houston Rockets, McNair's old front office, and this has been the case dating back to 2018.
Sacramento is also unique in that a very reputable national reporter that wasn't included in this study has obvious, deep ties in this market - The Athletic's Sam Amick. Despite Cilantro_Samosa's research, I'd still put Amick at the top of any Sacramento reporter accuracy or frequency list.
Cilantro_Samosa's research also included a breakdown of which agents have close ties to which reporters, and specifically charted which reporters he believes will break the signing news of all the top free agents this offseason. Kings restricted free agent Bogdan Bogdanovic was on that list.
Bogdanovic is represented by Alexander Raskovic and Jason Ranne of Wasserman. Cilantro_Samosa's research found that Wasserman clients are predominantly reported on by Adrian Wojnarowski, so keep that one filed away for when the Bogdanovic news breaks.