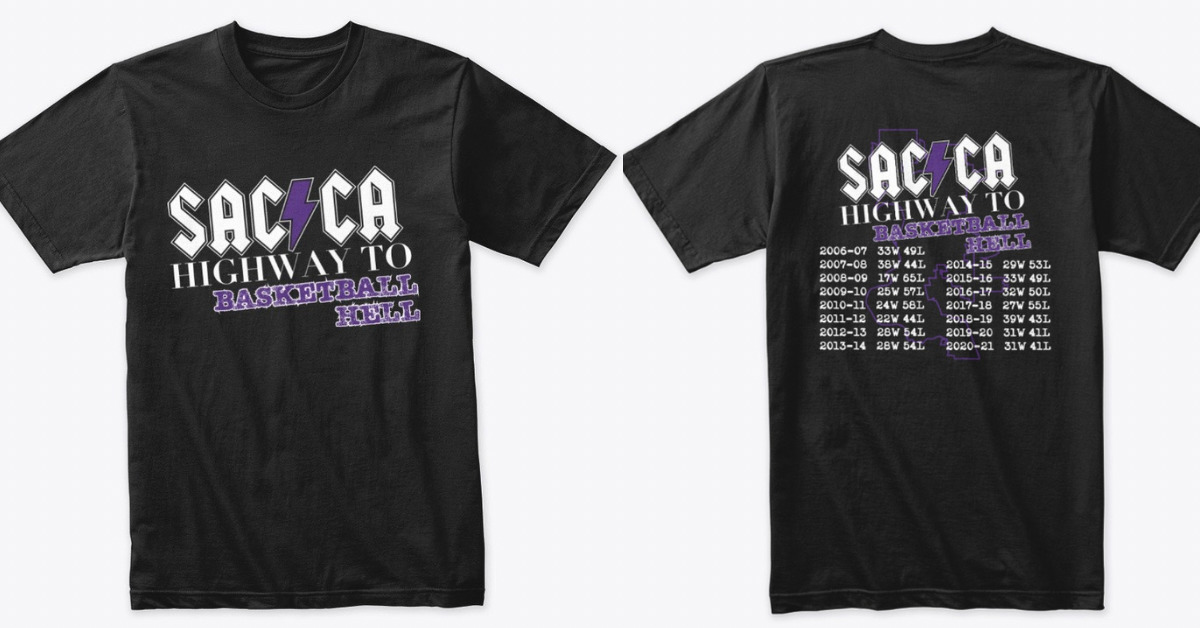 Welcome to the official Highway to Basketball Hell tour t-shirt!
Relive all your exciting times over the last 15 years! Highlights include: the Ben McLemore pick; the Nik Stauskas pick; the Georgios Papagiannis pick; the Justin Jackson pick; the Marvin Bagley pick over Luka Doncic; passing on Damian Lillard; passing on Kawhi Leonard; passing on Klay Thompson; the Michael Malone firing; the Dave Joerger firing; watching the tape with Luke Walton; and much, much more!
Celebrate a decade-and-a-half of incompetence and ineptitude with some sweet new drip!
Grab your limited edition at The Kings Herald Store today! If you're a Patreon subscriber, make sure to use your 10% off code when purchasing.