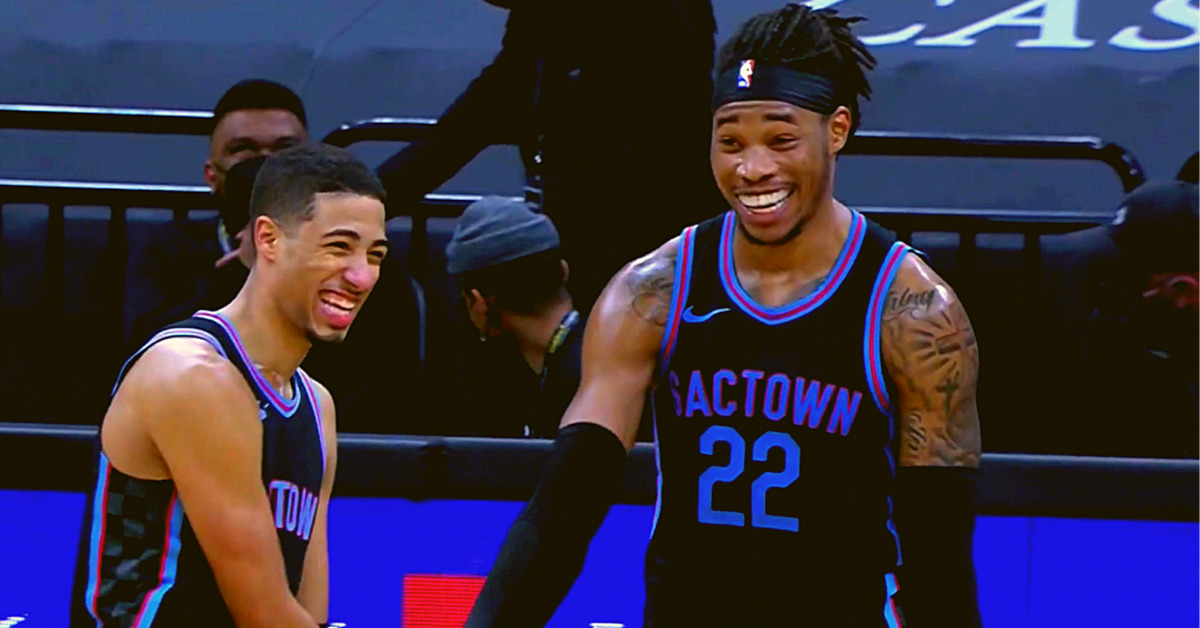 The Kings showed signs of defensive life and managed to hold an opponent under 100 points. What a crazy idea! An incredible team total of 14 blocks resulted in the Sacramento Kings defeating the New York Knicks 103-94.
De'Aaron Fox finished with a team high 22 points to go with 7 assists and 3 rebounds. Harrison Barnes broke out of his slump and had 21 points, 8 rebounds and 7 assists.
But tonight was really about Tyrese Haliburton. The rookie was everywhere, contributing on both offense and defense and making Knicks fans scream in anguish at what could have been. Haliburton finished with 16 points, 5 rebounds, 4 blocks, 2 steals and 2 assists. His assist total should have been closer to the 6-7 range but teammates kept blowing easy buckets. Truly a great night for the rookie.
Richaun Holmes chipped in 10 points, 14 rebounds, and 6 blocks. Marvin Bagley was clearly playing through pain in his wrist but still added 10 points and 11 rebounds. Bagley struggled on defense and was targeted often by the Knicks, especially by Julius Randle, but he gave great defensive effort even if the defense itself wasn't great.
The win snaps a four game losing streak for the Kings. Due to game postponements, the Kings are now off until Wednesday.