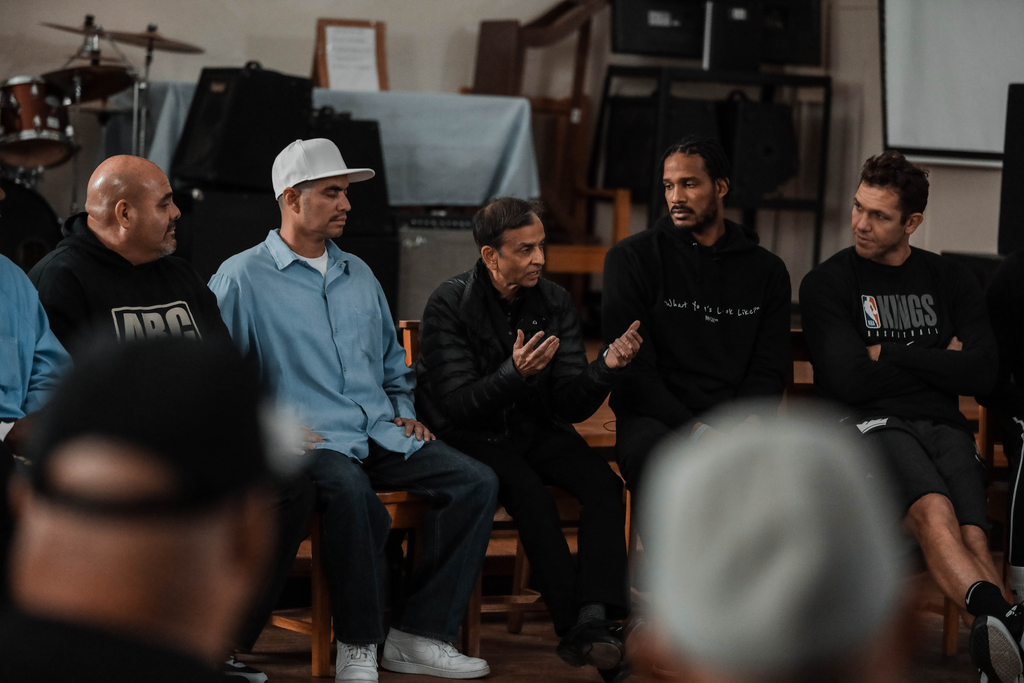 ESPN named the Sacramento Kings finalists to receive the 2020 Sports Humanitarian Team of the Year Wednesday.
The sixth annual Sports Humanitarian Awards aims to recognize the contributions made by athletes, teams and sports industry professionals who make tremendous impacts to their communities and around the world.
There are three categories of the awards which include the Muhammad Ali Sports Humanitarian Award presented by Dove Men+Care, Sports Humanitarian Team of the Year and Corporate Community Impact Award. Sacramento is one of four finalists to represent their city and league as the other three finalists are the Los Angeles Dodgers (MLB), New York City FC (MLS) and the Denver Broncos (NFL).
Per ESPN, the winner €œwill be able to direct a $100,000 grant from ESPN to the qualified charity related to the award-winning humanitarian efforts.€ The remaining finalists will be able to give a qualified charity $25,000.
ESPN provided a detailed reason of why Sacramento was selected as a finalist:
€œAfter Sacramento was devastated by the tragic shooting of an unarmed black man, Stephon Clark, by police in March 2018, Sacramento Kings owner, Vivek Ranadive heard the cries for action and committed that the team would work alongside the community to prevent future tragedies. The team created a multi-year partnership with Build.Black., a coalition formed to transform Black communities with deep investment in Black youth. Over the last two years, Kings players and staff have participated in youth healing forums, STEM education and mentoring workshops, and a co-ed youth basketball league, all focused on using sport as an agent for change. The Kings also partnered with the Milwaukee Bucks to host Team Up for Change, a first-of-its-kind, daylong summit designed to address social justice issues. Together with Build.Black, the team has held more than 40 events and hosted nearly 2,500 area youth associated with the coalition, transforming the lives of countless youth across the city. The Kings also visited Folsom State Prison to tip off a series of basketball games and thoughtful conversations between incarcerated persons, players and coaches aimed at breaking down stigmas associated with individuals, disproportionately people of color and the poor, who are impacted by the criminal justice system.€
The past couple of years has seen the Kings become invested in helping their local communities as well as how Vivek Ranadive led the way in the Kings going to India this past summer to play in the first ever NBA games in India when they played the Indiana Pacers.
All of the finalists have done remarkable things to foster social changes like helping the youth and marginalized communities as well as leveraging their large platforms for good use overall. Win or lose, this is solid recognition for the work that the Kings organization has done and work they will continue doing.
The Sports Humanitarian Awards will join forces with the 2020 ESPYS which will air June 21st on ESPN at 6 p.m. PST.