Feast your eyes on the newest gear for the Kings Herald faithful: City of Threes!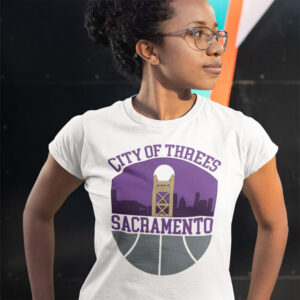 As a new era of Sacramento Kings basketball approaches, and with three-point snipers across the roster, the City of Threes tee represents your faith in this rebuilt squad, chock-full of shooters like Harrison Barnes, Keegan Murray, Kevin Huerter, and Malik Monk! This brand new, exclusive design comes in black and white, and is available for the little ones, as well as in men's and women's sizes.
Hit up the Kings Herald store to snag your gear today to show off your belief in Sacramento's upcoming run to the playoffs!