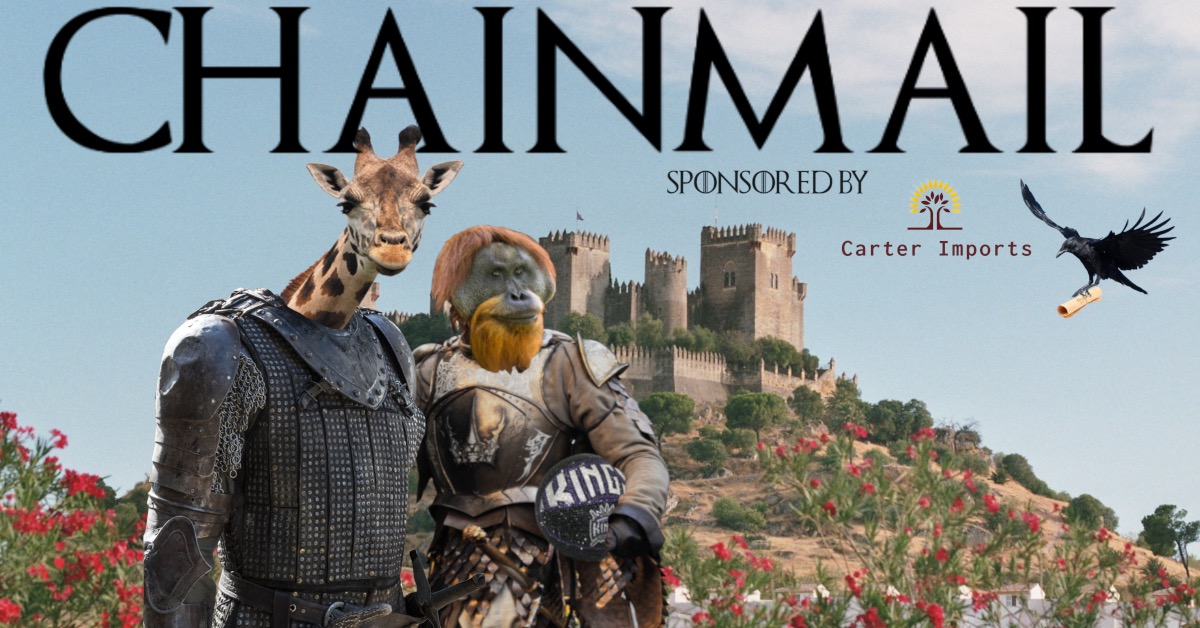 Welcome back to Chainmail! Will is out due to mysterious reasons (too many Oreo cookies consumed in one sitting with only almond milk as his drink), so I'll be rolling solo this week. We had several good questions (as always), but before we jump in, we want to thank our sponsor for the mailbag, Carter Imports! Carter Imports is a Sacramento-based company that imports some of the very best Extra Virgin Olive Oil and Cretan Thyme Honey available in the world today. There has never been a better time to support one of our own than right now!
Now, let's jump right in!
From MaybeNextYear:
Do you think Marvin Bagley is viewed as a positive trade asset around the league? If not, what does he need to do in order to become one?
Tim: It's probably one of those classic scenarios in which "it only takes one". If you were to survey the league as of this moment, Bagley's trade value is extremely low, maybe worth a couple of second rounders, a similarly struggling young player, or a late, late, late, late first round pick on draft night. However, all it takes is one team or one GM to truly believe in Bagley to boost that trade value tremendously. He's played better as of late, although still not exactly at a high level, so maybe somebody get excited. All of that being said, unless he's a key part of a more complex deal, the Kings probably have no choice but to hang onto him and hope he turns his season around.
From RandyBreuersNeckHair:
How soon will this become Haliburton's team and not Fox's?
Tim: This is an interesting concept that I think stems from so many years of having only one or two high-quality players at a time. For most competitors, the team isn't one player's or another's. Look at the 2002 Kings. Whose team was it? Some would say Webber, others would say Bibby, and a few might even say Peja or Divac. Looking at today's teams, you've got partners like Lillard and McCollum, LeBron and Davis, formerly Simmons and Embiid, and probably a dozen other examples. The Kings don't need this team to become Fox's or Haliburton's; they just need both of those players to work together well enough to make this team a contender.
From Adamsite:
If Harrison Barnes continues to play at his current high level do the Kings keep him on his declining deal for another year or look to move him and cash in while they can?
Tim: Assuming that a team comes in with an offer that includes little to no long-term salary and a decent young player or a pick, I would deal Barnes in a heartbeat. He's playing at his absolute ceiling right now, and I don't foresee that level of contribution continuing over multiple seasons. Strike while the iron is hot, and it won't get much hotter than Barnes right now.
One team that I would be calling is the Boston Celtics. They have a massive Traded Player Exception, worth around $28 million, which would allow them to take in Barnes for essentially no salary. Boston is dealing with the hard cap as well, but sending out a young player's salary (Aaron Nesmith anyone????) should make up that difference. The league needs two-way wings, and Barnes certainly meets that criteria.
From TyrekeFan:
Kings bias aside, where would you rank Tyrese Haliburton in the Rookie of the Year race right now?
Tim: Personally, I think Haliburton has been the best rookie among an extremely strong class. From a national perspective, LaMelo Ball probably sits ahead of him because of his slightly better counting numbers, especially his rebounding, even though Hali has been the more efficient scorer and the better defender. To put it simply, I wouldn't trade Haliburton for any other rookie, including Ball. That's good enough for me.
From Peja:
I know it is still too early to call, but what do you believe the ceiling is for Tyrese Haliburton?
Tim: A hell of a lot higher than we all thought when he was drafted. I remember chatting with a couple of other TKH guys after the draft and deciding that Hali was probably going to max out at a super-role player, rather than any sort of star. Haliburton is playing at a super-role player level less than a dozen games into his NBA career. Where does that put his ceiling? Whatever the ceiling is for an elite catch-and-shoot three-point shooter who can run both guard spots, scores efficiently from anywhere on the floor, and is already a quality perimeter defender. It would not shock me if Haliburton appeared in more All-Star games than Fox by the end of their individual careers.
From 916ickness:
If you had to buy one Kings jersey and it couldn't be Fox or Haliburton, who would it be?
Tim: Easily Richaun Holmes. He plays hard, has a good attitude, and his contract is one of the most valuable non-rookie, non-max deals in the league. I hope the Kings can lock him up long-term this summer. And no, they can't extend him.