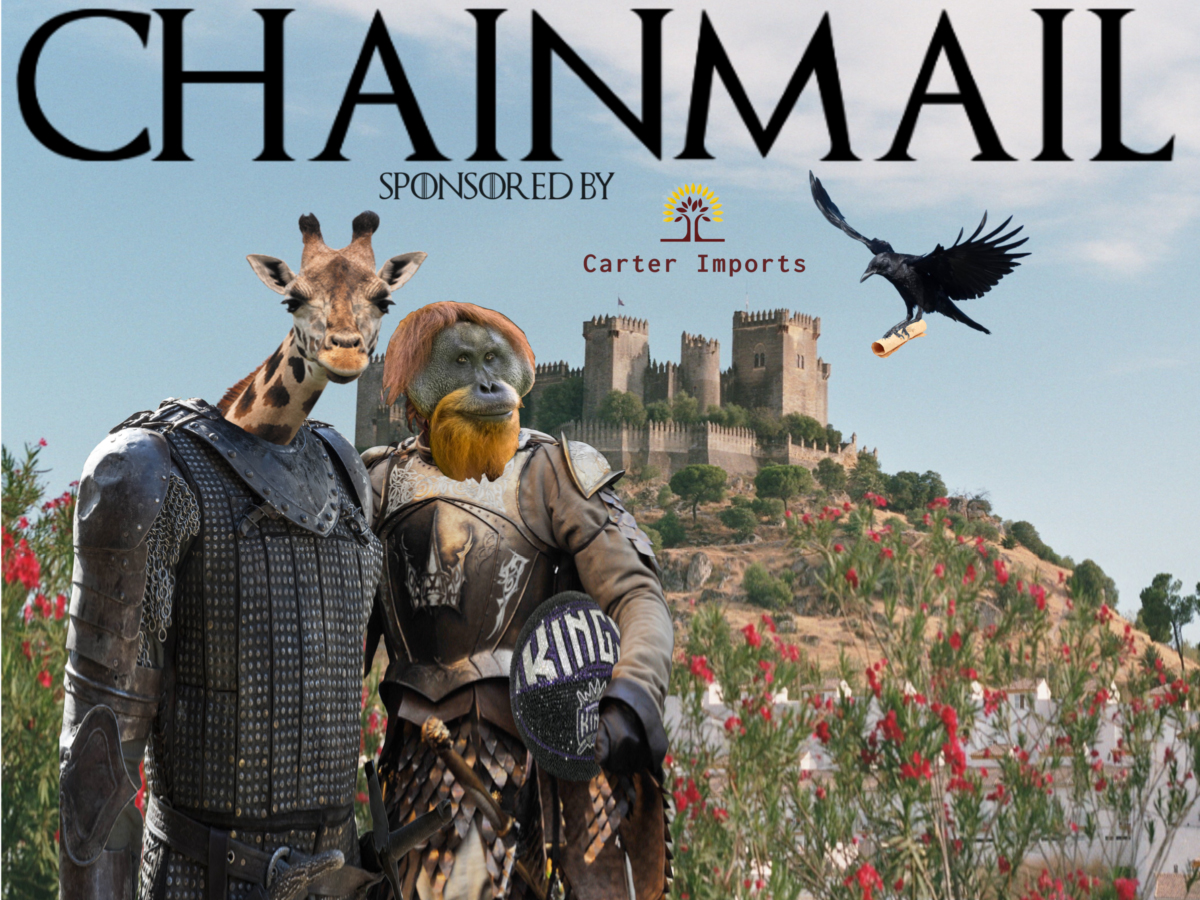 Welcome back to Chainmail! We had a ton of awesome questions this week, as you'll see by the more-than-normal number that were selected in this mailbag.
Before we get to your questions, we want to thank our sponsor for the mailbag, Carter Imports! Carter Imports is a Sacramento-based company that imports some of the very best Extra Virgin Olive Oil and Cretan Thyme Honey available in the world today. There has never been a better time to support one of our own than right now!
Let's dive right in!
From andy_sims:
The preseason is a different animal, of course, but do you expect that as the season begins, the Kings will still be playing 12+ guys a night, or will things tighten up considerably?
Tim: I can't imagine Walton rolling with 12 guys every night - there simply aren't enough minutes to go around. I would expect the lineup to include Fox, Hield, Barnes, Bagley, Holmes, Joseph, Haliburton, Robinson, Bjelica, and Whiteside, with anyone not on that list either riding the bench or playing spot minutes in certain situations.
Will: Unless the Kings have significantly altered the way they do business on the hardwood this season, I don't think fans are going to be seeing platoon-swap style subs that run six men deep off of the bench. Sure, there's going to be blowouts and special match ups that require the bench to stretch at times, but, I can't see 12 guys getting regular minutes unless Sacramento decides to run an offense fast than any team in NBA history and the extra bodies are needed for the breathers that the starters and regular bench guys will need.
From SPTSJUNKIE:
Who wants to keep talking about the Kings on a Sacramento Kings board? Probably no one. So what are your super spicy takes on some of the other players in the 2020 draft class based on the 1-2 games they have played so far? Any others you think we might regret passing on or not trading up for and any bullets we potentially dodged?
Tim: First, I was right about Deni Avdija (suck it, Rich). He's looked really good for Washington, and although his shot isn't always going to hit at the rate it's going right now, it also looks pretty reliable. I'm also glad we got Haliburton over Hayes, and Patrick Williams still went way too high.
Will: I WAS GODDAMN RIGHT ABOUT POKU. (Not true but I wanted to let that out. Good for the soul.) Honestly, I think LaMelo Ball went way too high. The guy has a fantastic gift for distributing the rock, but he might be the worst defender in the entire NBA and he's shooting 26.2% from the field. His court vision and creativity will allow him to be in the NBA past his rookie contract, but seeing him play so far makes me glad the Kings aren't employing him. Spiciest take I can drop? I think Malachi Flynn has a good shot at making 1st Team All-Rookie. I'm sure he'll get passed over because of a bigger name like Ball, but Flynn looks so damn sharp out there already for Toronto and if whispers of Kyle Lowry getting moved are true, Flynn is going to slot in perfect as another great back up point guard for the Raptors.
From ukca375:
As a Uk fan I pay about 200 US a year to watch all the kings games with voice commentary but no studio half time etc extras. How much does it cost local guys to watch all the match's on your local network and what is the cost of a budget season ticket ? Thanks
Tim: I live about 800 miles from Sacramento, so I can't really attest to local television pricing. For me to be able to watch Kings games (without any other NBA teams), I pay about $120 per year. If you want to see all of the games for every squad, I think it's around $250.
Will: I trust Tim's pricing with that. I ... don't pay... to watch basketball. We'll just say that I listen to the game on my Sears Silvertone radio with stratobeam reception and close my eyes and imagine everything else. As for season tickets, I'd venture to guess you're gonna have much better luck in the comments than you are hear with me. I'd looked into it last year before my former future career went up in a corona cough and a single ticket for the season cost well over a couple thousand dollars.
From jwalker1395:
What are the odds Kyle Guy can become a rotation player? He looks strong and quick enough to hold his own defensively, or at least enough so that his offense is still worth having on the floor. He moves well off-ball and would be a good as a third-string PG or as a floor spacer next to Fox.
Tim: I was pretty impressed with Guy's play in game two, and I haven't been a fan of his since he was drafted. Right now, he's the team's de facto third-string point guard, assuming that we're considering Tyrese Haliburton as more of a combo guard/secondary initiator. I wouldn't mind seeing him get 5 - 8 minutes per game to see if he can do anything against real NBA defenses in real games. There's no harm in giving him a shot.
Will: I don't feel like I can give you any better odds than a coin flip, but I will say that Guy has certainly increased his odds in the last year and had himself a surprisingly good preseason to boot. I don't think Guy will ever be a plus defender in this league, but if he can be passable and continue to grow as a playmaker for others, his sharp shooting will carry him to a much better career than say, Nik Stauskas. Would love to see how he and Haliburton would do together against an opponent's bench in garbage time, as I think each of them running as a 1.5 could really add a nice wrinkle to the offense. They're probably still a little too green to run side-by-side for considerable amounts of time, but the combination would certainly be fun in limited time.
From SMF-PDXConnection
Given what we've seen of Hali and Fox and the rest of the players, and assuming there's no Buddy trade happening soon, what's your ideal guard rotation to start the season?

And, on a different note, what, if anything, makes you feel hopeful (about anything) this holiday season, given the year that's happened?
Tim: Fox, Buddy, and Hali should receive the bulk of the minutes at guard for the Kings, with Cory Joseph getting spot minutes if Haliburton is struggling or is in foul trouble. Joseph is certainly the more experienced and impactful defender when compared to Haliburton at this point in their careers, but Hali's offensive impact and importance to the future should give him the opportunity. If Fox and Buddy average around 32 minutes per night, and Haliburton gets somewhere around 22 - 24, I'll be pretty satisfied.
I find my hope in individuals rather than institutions. Politicians don't care about us. Celebrities don't care about us. Companies don't care about us. Family and friends care about us, and we should value those relationships more than anything else on earth. I have two beautiful children, a four-year-old son and a two-year-old daughter, and a wonderful wife who puts up with my ridiculousness on a daily basis. If I have those simple things, I can always find hope in this twisted world.
Will: Fox and Buddy should get the majority of the minutes this season. Fox to work out any kinks he might have and to break from an obvious shooting slump and Buddy to build that trade value as much as he can. I know your premise involves on trade happening soon but even if its the next off-season, I want to see Buddy gobbling shot attempts like he was James Harden at Da Baby's Las Vegas birthday party. The first guard off the bench is still going to be Cojo early in the season and then quickly followed by Haliburton who should be getting 25 minutes off the bench most nights. Cojo can have whatever is left, but Walton will likely give him much more early in the season until he's comfortable giving Tyrese the keys.
A big thing that gives me hope, as corny as this sounds, is this website. We all got fired for something that was no fault of our own and then instead of taking the gut shot and walking away from it, the entire staff banded together, pitched a million different ideas and a bunch of hours and then right before launch... A once in a century pandemic hits. So a dozen and a half people spread across the United States, launched an independent sports site in direct competition with the juggernaut we all helped build, following one of the worst teams in the history of professional sports and during a moment in history where a deadly virus forced all sports to stop being played - and it worked. Here we are, less than a year later and every conceivable number shows we're climbing fast, we have amazing commenters, a bevvy of writers with various successful podcasts, HELL Jerry Reynolds is a part of our team! We should have given up at so many different points along the way before Day 1, the amazing community was under no obligation to follow us and COVID could have kept the NBA shutdown for the entire year. I lost a career and friends and have spent every last dime staying afloat during this year, but I'm more hopeful at this point now than I was last year in December, because if we made it, if this community survived everything the last year threw at us, I sure as shit can too.
From RandyBreuersNeck Hair (similar question from Timmy_13)
What is the trade value of Fox right now?
Tim: Let's start this hypothetical off with a statement: the Kings aren't trading Fox. First, because they seem to be building around Haliburton and him, and second because his contract is almost impossible to deal at the moment.
Because Fox signed a max rookie extension in the offseason, he has what's commonly referred to as the "poison pill provision". When it comes to salary matching, Fox's outgoing salary for the Kings would be his current amount, about $8 million. For the receiving team, Fox's incoming salary would be the average of his current deal ($8 million) and the first year of his new contract ($28.1 million), which equals a little over $18 million, about a $10 million gap between the incoming and outgoing salary. The only realistic way for another team to acquire Fox would be to have enough salary cap space to absorb the difference, which no teams in the league currently possess, or a traded player exception of over $18 million, which a few teams have. The other, other way around the difference would be involving a third team with a small TPE to absorb other players in the deal to make up the difference for salary-matching purposes. No matter what, the deal would be incredibly difficult to pull off.
Fine, I'll actually answer your question now. His market value is probably unknown at this point, but my personal haul would need to be a top-5 pick in 2021, at least one additional first rounder, and a good, young player or another pick. And no team's giving that up for Fox.
Will: I'm not sure many teams with a Top-5 pick in next years draft are going to be willing to move it for a contract as large as Fox's is, but I do think the Kings could get 3-4 future firsts for Fox. I imagine a team like the Celtics would be willing to send Marcus Smart and 2-3 future firsts, or Jaylen Brown and a similar package. Threading the needle with Fox's various contract stipulations might be a bit complicated but I do know there are 29 other teams in the league that would have to have De'Aaron Fox as a point guard on their team.
From Kangz_Landing
Can we collectively do something to help the kids this year? I know we typically buy tickets for kids to go to games, but that's probably not happening this season. CD is doing a thing with Sac FC and the Robla School District.
Tim: I'll let Will take this one - no need to duplicate our answers.
Will: Honestly, the powers that be at The Kings Herald have discussed something along these lines and I'm really hoping that we can work something out. It won't be for Christmas or New Years, but one thing about being independent now is that we have MORE opportunities to give back to our community and nothing hold back our weirdest and wildest ideas. Which makes me curious. Does anyone have anything out of the box that they'd like to see? Obviously we live during a pandemic where things are limited but, I'm sure someone here has the right idea.
From deepshot22
Whats your projected (and realistic) starting lineup for the 2021-2022 season?
Tim: De'Aaron Fox, Tyrese Haliburton, Zaire Williams, Lauri Markkanen, Marvin Bagley (Okay, this is more of a dream than reality, but it's my mailbag, so deal with it.)
Will: De'Aaron Fox/Tyrese Haliburton/Jonathan Kuminga/Harrison Barnes/Marvin Bagley.
Obviously D'Aaron ain't going anywhere anytime soon. Haliburton has played even better than I'd expected and I think with a Buddy Hield trade close to guaranteed prior to next season, the future is now for the young Kings backcourt. I don't trust the Kings to have any luck at all in the draft but I'm also fairly certain they'll be in the Top 4-7 in the draft, which takes them out of range for Cunningham and Suggs but right there for the likes of the hyper talented Kuminga. I'll lightly toot the Scottie Barnes horn again if the Kings fall to the bottom of my prediction instead of the top. I think Harrison Barnes gets kept for another season because his contract is decent and his return probably wouldn't be and he's a good veteran presence for the young guys to have around. Marvin Bagley starts at center for no other reason than he's a big and if he's healthy he isn't going to want to come off of the bench.