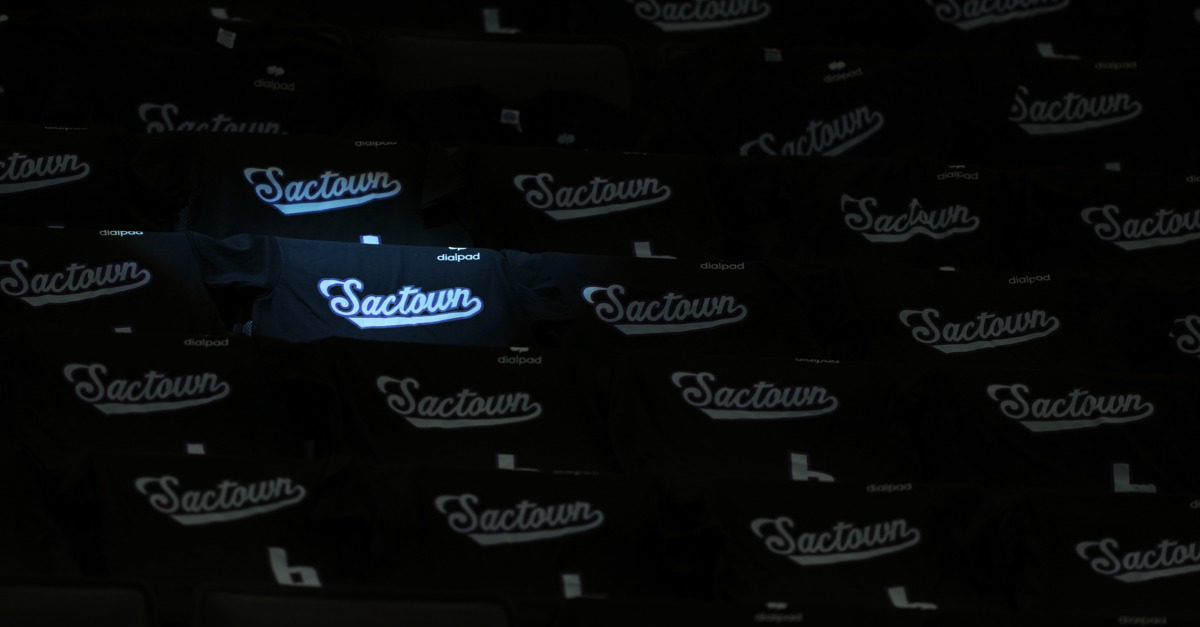 The Kings season officially ended Sunday night. "Officially" because, well, the Kings season ended far, far before the last game was played, before the final buzzer sounded, hell, before De'Aaron Fox laced up his shoes for the final time weeks previous. I don't have to tell you any of this - we've all spent these past sixteen years, staring out the window, waiting for something long ago promised and not yet delivered. We've argued for years about when and how it would be delivered, the minutiae of who would deliver it and still every season's end, we wind up right here - staring at our own reflection in the glassed void of night, curtains drawn back, empty handed.
There's a tendency within me to wax poetic or drag this out as an eloquent drumroll for a payoff many of you might be able to guestimate based on my last update. I'll fight that urge here.
Seventy-eight days ago, we started Operation: Money for Charities & Nonprofits As Incompetence Restitution. Sunday night, as already mentioned, it ended.
In those 11 weeks, we've raised $12,506.34.
We've raised money in the hopes to cure disease, to provide safe places to our most vulnerable, legal assistance to those most in need, to brighten our communities with gardens, music, culture, and to ward off the worst that humanity has to offer, with hearts set on a better future for all. Between the nightly "official" charities and the one's you all felt were in need, we donated to nearly fifty causes, bringing awareness to non-profits and their missions to thousands of people and breaking single night donation records for many of them in the process.
Twelve-and-a-half thousand dollars in reported donations.
I wish I could soliloquize a bit here for you all to see. This should be a moment worth remembering - where something is said that wraps this all up in a bow, a thesis that blends feelings and a grander point and instead, I'm simply at a loss for words. I've been at a loss for five days now and I'm not sure if they'll ever fully come back.
Operation: MCNAIR was started to show displeasure, annoyance even… to show the lengths we as fans would go to pull blood from the stone that is the Kings franchise. One night in we knew it was something greater, more beautiful than our simple plans for it, showing instead our love for this imperfect community and the various groups trying to make it a more wonderful place.
I'll wrap this by saying: Sacramento really is that fanbase. Willing to take a lost season and turn it into a windfall of giving for a community in need of a win, delivering again and again and again as the losses piled up. The Kings might hold some unsavory records, but this fanbase is undefeated.
Thank you to each and every supporter: the people who offered encouragement throughout, the local media who elevated our conversation and cause and especially to the donors. Whether it was those scraping the change together to drop money once or anyone who was at a moment in their lives where they could donate every single time - $3 or $10 or $600… every cent made our world a better place and I'm in debt to you all.
Sacramento isn't dead. Contrary to popular fears, we aren't dying and haven't gone anywhere. If Operation: MCNAIR proved anything it was this: when the Kings are ready, we'll be ready… to put our heart, soul, blood, sweat, tears and hard earned cash where management's mouths have said they're close to for sixteen years.
We're still here. We're still waiting.
We're still the greatest fanbase in all of sports and today, I've got twelve-thousand-five-hundred-and-six new reasons for anyone who says otherwise.
From the bottom of heart,
Thank you.