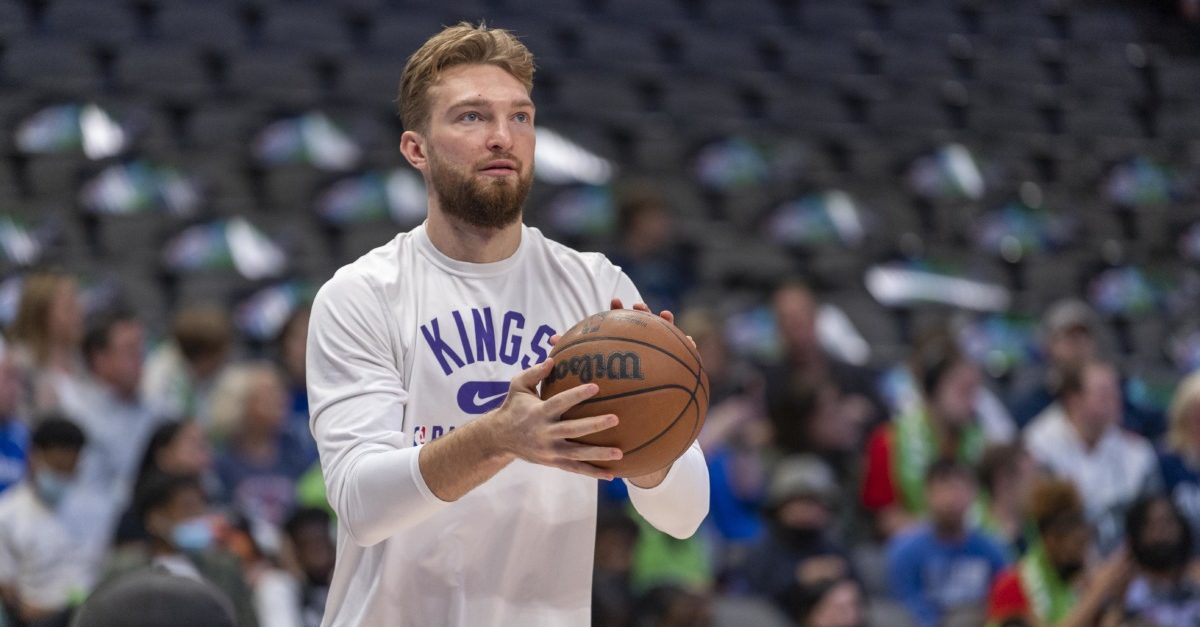 Sacramento Kings center Domantas Sabonis will be out for at least the next 10 days with a bone bruise in his knee. ESPN's Adrian Wojnarowski was the first to report the news, and the Kings confirmed with a press release a short time later.
ESPN Sources: Sacramento's Domantas Sabonis has a bruised left knee and will be re-evaluated once Kings return from upcoming five-game trip. Imaging shows no structural damage after Sunday's collision vs. Suns. Kings will only have four games left after re-evaluation on April 2.

— Adrian Wojnarowski (@wojespn) March 21, 2022
It's great news that Sabonis doesn't have a serious injury. Sabonis was injured on knee-to-knee contact, and a bone bruise seemed the most likely outcome, but it's still a relief that it wasn't a more serious injury.
The timeframe means Sabonis will miss at least the next five games, but at this point it wouldn't be surprising if Sacramento shuts Sabonis down for the remainder of the year. With the play-in firmly out of reach, there's no need to rush Sabonis back, and resting Sabonis likely helps the Kings lottery odds.
This means the Kings will be without both Sabonis and Richaun Holmes, with Holmes out the remainder of the year due to personal reasons. The Kings will likely feature Damian Jones and Alex Len, and I'm hopeful we'll also see some developmental minutes for Neemias Queta.