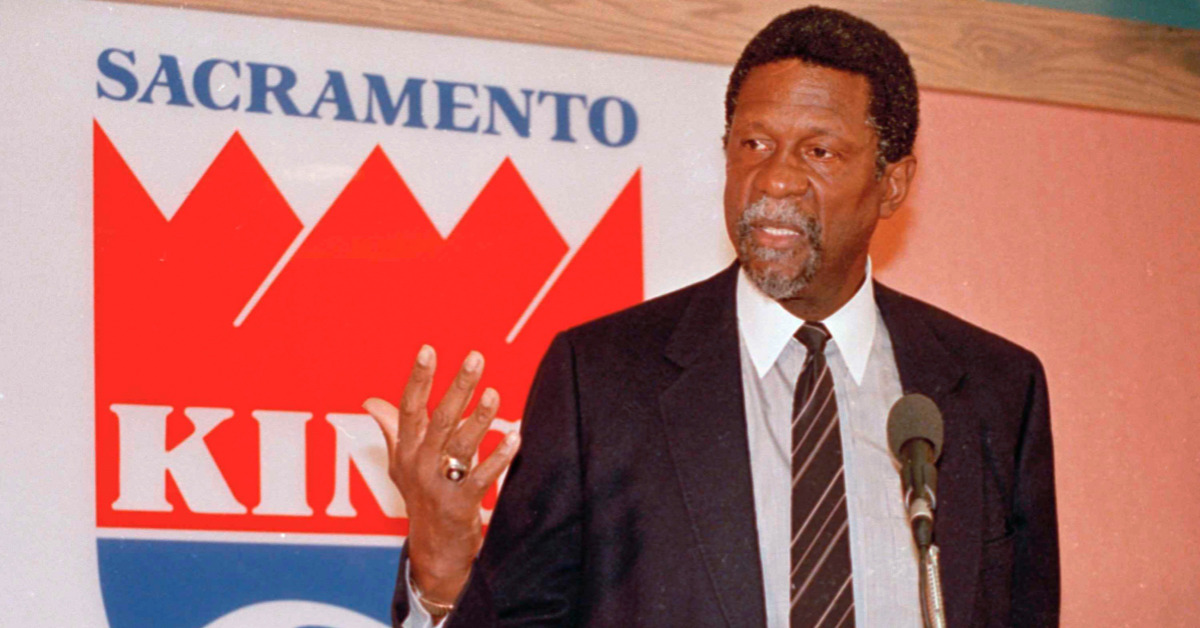 NBA Hall of Famer Bill Russell passed away on Sunday at the age of 88. His family shared the news via Twitter:
An announcement… pic.twitter.com/KMJ7pG4R5Z

— TheBillRussell (@RealBillRussell) July 31, 2022
Bill Russell was a legend in every sense of the world. As a player, he's one of the greatest to ever play the game. His 11 NBA Championships in 13 seasons is a feat unlikely to ever be matched. He was a 5x MVP, and was a transformative figure in the history of the NBA.
In addition to being inducted into the Naismith Hall of Fame as a player, he was also inducted as a coach. Most of his success came with the Celtics, where he coached Boston to two more NBA Championships. His final coaching job was a 58-game stint with the Sacramento Kings, followed by a short tenure as Kings General Manager.
In 2017 the Sacramento Kings wrote a retrospective of Russell's tenure with the team, and it's full of great quotes from former players, as well as the great Jerry Reynolds who worked with Russell as an assistant. It's certainly worth taking a moment to read the whole thing, but my favorite anecdote came from Reggie Theus:
"It was very interesting because Bill, as a player, he was a phenomenon – at his size, to be able to do the things that he did, no one else has ever been able to duplicate," said Theus. "He would try to teach us the way he did things. And a lot of the things he did, were not how we were taught to play basketball.
"I said, 'Bill that goes against everything I've ever been taught,'" said Theus with a chuckle. "And Bill goes, 'That's why you never won!'"
Russell's tremendous accomplishments on the court are only a part of his legacy. He was also a dedicated activist and championed racial equality. His activism stretched from the Civil Rights movement, when he spoke alongside and in support of Muhammad Ali, to modern days when in 2017 he shared a photo of himself kneeling in support of athletes like Colin Kaepernick. In 2011 Russell received the Presidential Medal of Freedom.
In addition to his success as a player, a coach, and an activist, Bill Russell is known simply as being a great person with a great sense of humor. He delighted in flipping other NBA legends the middle finger:
Sorry everyone, I forgot it was live TV & I can't help myself whenever I see Charles it just is pure instinct. @NBAonTNT @NBA #birdman #NBAAwards pic.twitter.com/0zQLvWhuKi

— TheBillRussell (@RealBillRussell) June 26, 2018
The world is far better place for Bill Russell having been a part of it. May he Rest In Peace.