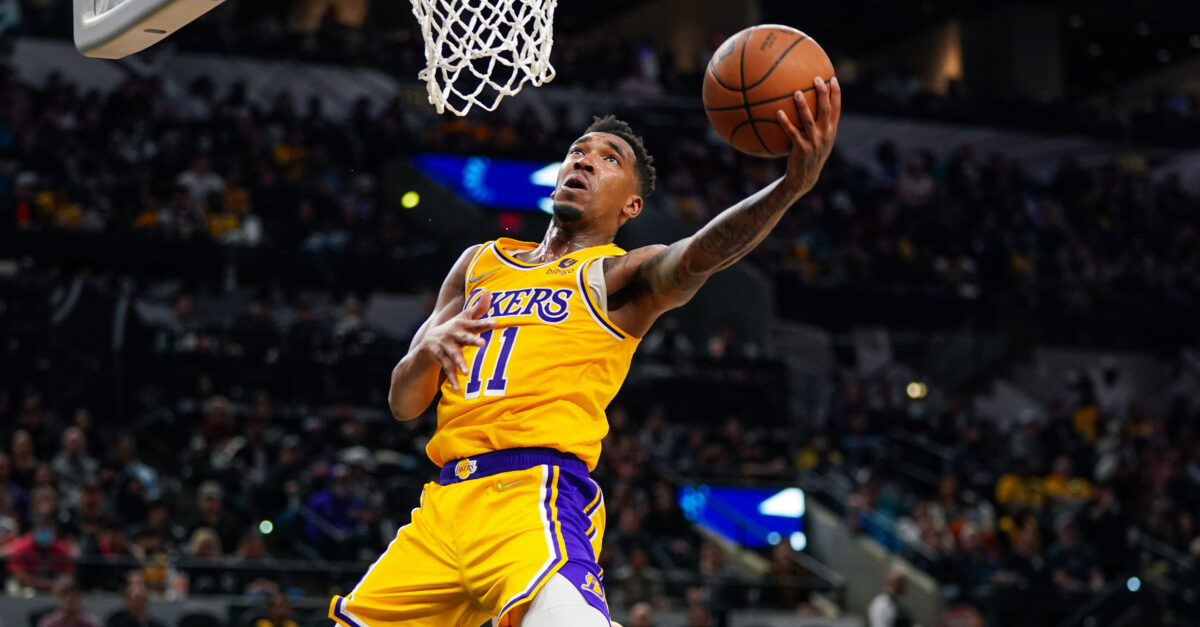 We're just a few short hours away from NBA free agency, and the Kings are predictably busy. In a Spotify Live session with veteran NBA reporter Marc Stein, Bleacher Report's Jake Fischer reported that there is mutual interest between the Sacramento Kings and Los Angeles Lakers free agent Malik Monk.
.@TheSteinLine asks @JakeLFischer about Malik Monk: He has has heard that Monk could go back to the Lakers for the midlevel right now, but Monk is looking for better offers. One team to watch, with mutual interest: Sacramento Kings

— Daman Rangoola (@damanr) June 30, 2022
The 24-year-old guard had a breakout season with the Lakers in 2021-22, averaging a career-high 13.8 points per game on .473 shooting from the field, and .391 shooting from three on 5.8 3PA. Monk could be the volume shooter Sacramento needs next to De'Aaron Fox and Domantas Sabonis to space the floor.
This wouldn't the first time Fox and Monk shared a backcourt together. They were teammates under Coach Calipari at Kentucky in 2016-17, and remain good friends to this day.
The Monk rumor dropped just moments after we found out that the Kings are unlikely to retain shooting guard Donte DiVincenzo after declining his qualifying offer. Monk would provide the Kings with a considerable upgrade over DiVincenzo offensively and a likely downgrade defensively.
Despite those defensive concerns, Monk is a good young player with upside that fits the Kings timeline and would certainly improve their playoff chances next season.
Free agent negotiations can officially begin (wink, wink) at 3 PM PT today. Stay tuned.