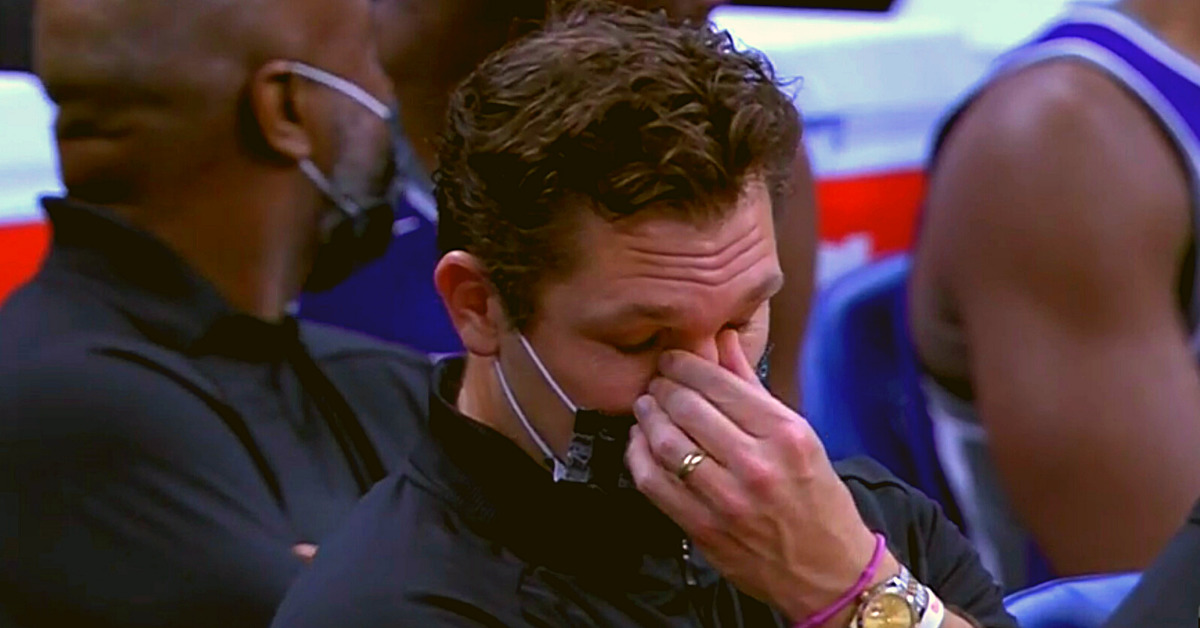 The Sacramento Kings faced the Toronto Raptors in the second game of a long homestand and were hot to start but fell apart in the second half, losing 144-123.
Toronto came into the game and with a surprising 1-6 record, mainly due to them having the 26th ranked offensive rating, but that is not representative of their talent level.
Sacramento's aggressive and physical defense caused issues for the opposition on that end for a short while, propelling them to an early 22-8 lead that would even be expanded to 40-21.
Old friend Alex Len was abused with regular drop off passes to Richaun Holmes, who finished the game with 10 points and three blocks.
Defense was nowhere to be found in the final 3 minutes of the first quarter (or the rest of the game), as Toronto rallied for a 14-6 run to end the first 46-35.
I am surprised I was able to go this long without mentioning Tyrese Haliburton, who is just a wizard with the ball and continues to leave me in awe night in and night out.
Tyrese Haliburton in 7 minutes:

9 points
4 assists
1 block
0 turnovers

3/3 from deep

— Brenden Nunes (@BrendenNunesNBA) January 9, 2021
One of those threes would be overturned, as it was ruled the rookie stepped on the line. Lame.
But the refs can't take this one away!
Haliburton is good for at least one of these holy shit steals per game pic.twitter.com/RX2bQmAgUa

— Tony Xypteras (@TonyXypteras) January 9, 2021
Unsurprisingly, the Kings allowed Toronto to gain some momentum with a few turnovers within a short period throughout the second quarter. Nemanja Bjelica continues to look slower and slower with each passing night, but supplied some needed minutes after Richaun Holmes was charged with four fouls by the half.
The scoreboard read 74-71 at halftime, after Pascal Siakam and the rest of the Raptors, showed signs of life.
Marvin Bagley continued to shoot the ball well from distance and played within the flow of the offense.
Fred VanVleet and Norman Powell made their presence known at the start of the second half as both offenses were allowed to walk into layups and open jumpers.
VanVleet came to realize that Marvin Bagley stood no chance guarding him, which he should not be expected to. The undrafted guard would end the night with a game-high 34 points.
Tyrese Haliburton apparently makes (almost) every three that he throws up. He shot 5/10 from the three and 5/7 from the field for 15 points and eight assists on the night. It does not matter who the roll man is, Haliburton is going to thrive in a pick-and-roll and set up some gorgeous lobs. Sadly, very few other players wearing purple had the energy or visible will to win.
As has become a tradition for Sacramento, role players have career nights against the Kings, and tonight was no different. Chris Boucher finished with a 23 points (two short of his career-high) and tallied 10 rebounds to go along with it.
Malachi Flynn and Paul Watson scored logged the first NBA buckets of their early careers.
103-111 in favor of Toronto at the end of the game. Wait... that's just the end of the third quarter, 40 points for Toronto in the quarter.
With both VanVleet and Powell on the bench, the Kings could not contain Malachi Flynn, Terrence Davis, or really anyone.
The ball-movement that was delightful to watch in the first half was nowhere to be found and the Raptors regularly beat the Kings down the floor for what felt like 20 transition threes in a row.
Toronto broke open a 20+ point advantage and did not look back. The Kings were outscored 123-83 after the early 40-21 lead.
At least Tyrese Haliburton looks like a future star and is making me reconsider his potential ceiling with jaw-dropping off-the-dribble shooting from beyond the arc.
The fakes and the 3 from Haliburton. Man. pic.twitter.com/v9d4i4FLYz

— Tony Xypteras (@TonyXypteras) January 9, 2021
Yes, Toronto shot an outlier 51 percent from three, but Sacramento managed 44 percent from range themselves and that should have been enough to keep them alive.
No team is going to win when they give up 144 points in 48 minutes. No NBA team that is engaged allows 144 points in 48 minutes.
At least they were clear losers early and that allowed some rest minutes for the core rotation players heading into tomorrow night's matchup against the Portland Trail Blazers.