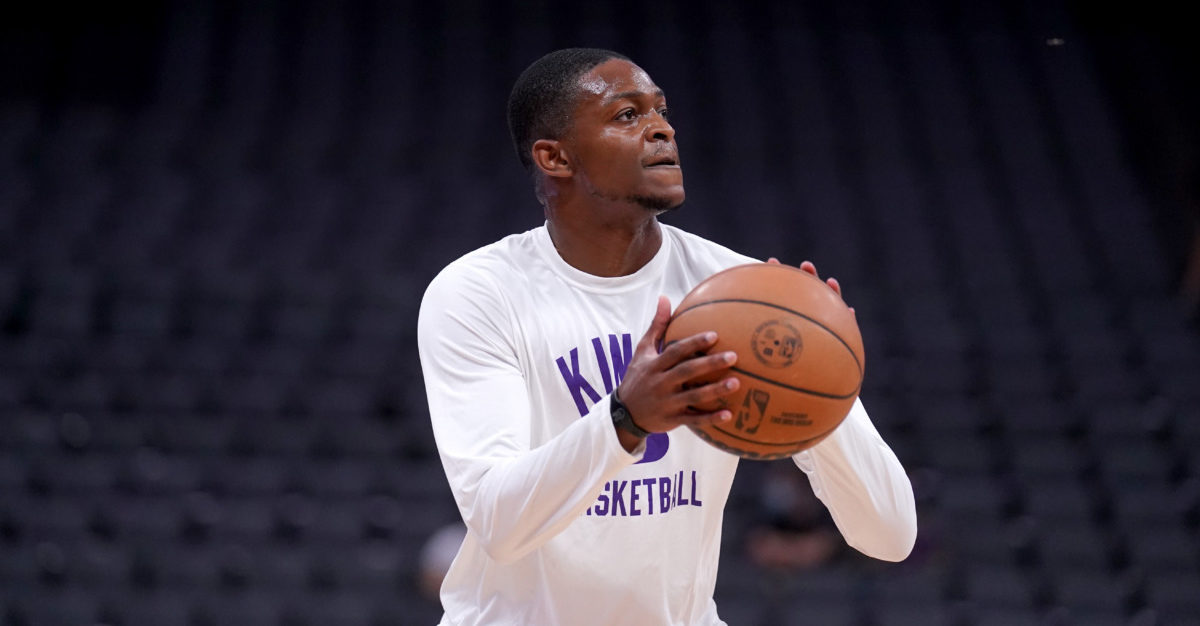 The Sacramento Kings will visit the Portland Trail Blazers tonight, with the game tipping off at 7 PM PT. But both sides will be without several notable names, making the Kings third preseason game a little less of a must-watch affair. The game will be on NBA League Pass. There's no word yet if the game will be available locally, but keep an eye on Twitter and people will generally share if a local channel picks it up or if the team of NBC Sports is streaming it.
The Kings will be without Tyrese Haliburton, Buddy Hield, Tristan Thompson and Marvin Bagley. Bagley is dealing with a sore knee, while the other three are listed as being out for "rest".
Our resident troublemaker Tim Maxwell has a theory on the absences:
👀👀👀👀👀👀👀👀👀👀👀👀👀 https://t.co/53AxY2MsA7 pic.twitter.com/DXal0efoTV

— SactownBabyGiraffe (@TimMaxwell22) October 11, 2021
Personally, I find it best to ignore Tim, but you can react if you choose.
As for Bagley, James Ham notes that Bagley's knee isn't a serious concern at this point:
I continue to hear that there is nothing serious going on with Marvin Bagley's sore knee. If it was a regular season game, he would likely be able to play. But with an 82 game schedule looming, there is no reason to risk it in preseason. He is still doubtful on the injury report.

— James Ham (@James_HamNBCS) October 11, 2021
The Blazers will be without Damian Lillard, CJ McCollum, Norm Powell, Robert Covington, Cody Zeller, Nassir Little, Ben McLemore, and Tony Snell. In short, the Kings will not be facing a top-tier opponent tonight.
This thread will also serve as the Open Thread for tonight's game.
Go Kings!
Update: We have TV info for those in the Sacramento area (if you have Xfinity)! Hopefully this works for you.
Looks like local XFINITY customers can find the Kings game on ch 3058 at 7pm tonight, and the NBA League pass free preview is still working for me. pic.twitter.com/d0BQXN3BYK

— Kevin Fippin (@kfippin) October 12, 2021