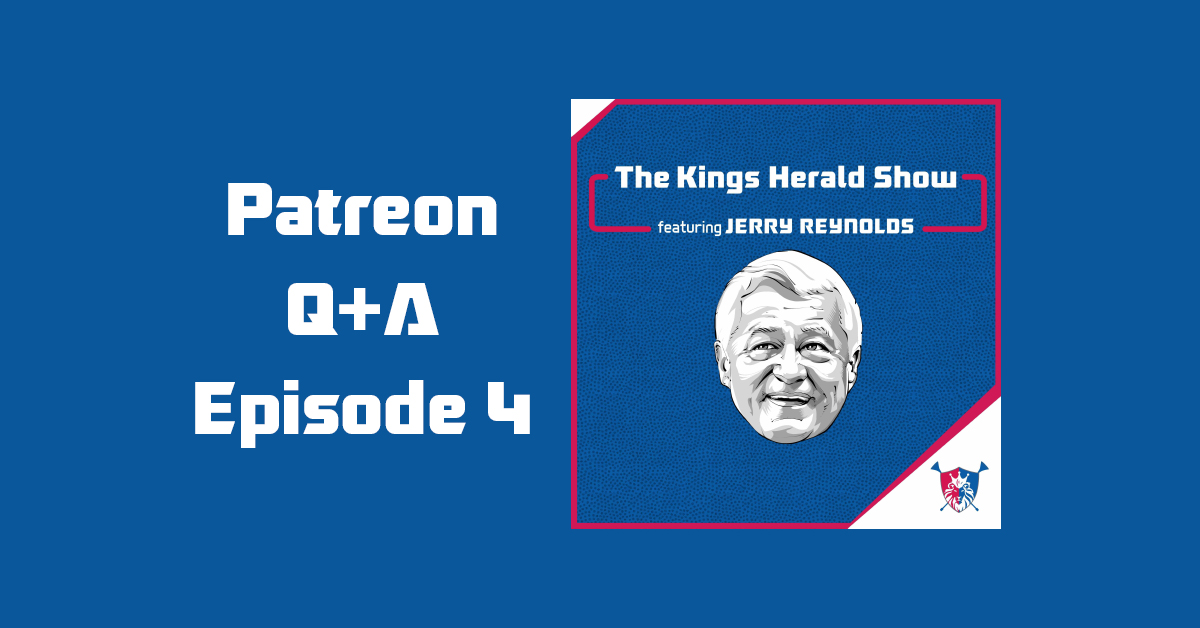 Our monthly Patreon exclusive Q+A with Jerry Reynolds featuring questions from The Kings Herald community is live now on our Patreon, for all Patrons, right here.
NBC Sports Bay Area Kings insider, James Ham, joined us on the bonus Q+A podcast this month. It was great having James on to share his insight on everything from the Kings, to Slamson, to popcorn recipes.
James happened to be in a Top Shot queue while we were recording, so we had him open his pack live on the podcast after the questions portion of the show was over. Did James make enough money in the Top Shot industry to retire early and disappear to Europe? Tune in to find out.
That's why I love the Patreon bonus show. You never know what you're going to get.
If you are a Kings Herald Patron with a question for Jerry, you can submit your questions in a few different locations. You can write it in the comment section of this post below, you can send us a DM on Patreon, or you can yell at Will or Tony on twitter.
We like to ask Jerry one question from our Patrons on every episode of The Kings Herald Show, and any questions that don't get used on the main show will appear in this monthly Patreon bonus episode, so if you submit a question, it will get answered... eventually.
These have been some of my favorite episodes to record because the questions are all over the place, and involve topics outside of the regular NBA news cycle that drives the main show, so thank you to everyone for submitting interesting questions, and thank you for supporting The Kings Herald on Patreon.
You can find full episodes of The Kings Herald Show wherever you listen to podcasts, but if we're missing a platform that you use, please leave us a note in the comments and we'll try to set that up for you.
Apple.
Spotify.
Google.
Stitcher.
Thanks for listening, and thanks for supporting independent Kings coverage at The Kings Herald.