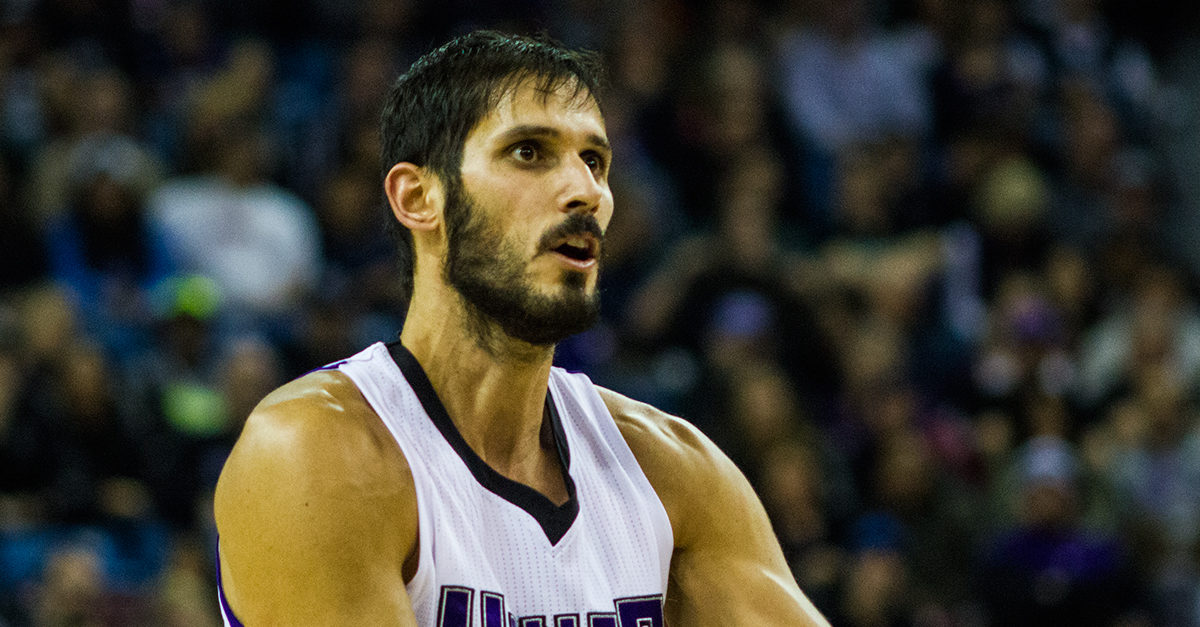 Omri Casspi is retiring from basketball, according to a report via Eurohoops.net.
Casspi was drafted by the Sacramento Kings in 2009 with the 23rd overall pick, and spent his first two years in the NBA with Sacramento. After stints with the Cleveland Cavaliers and Houston Rockets, Casspi returned to the Kings in 2014 and stuck around for two and a half seasons.
Casspi's time with the Kings was underwhelming, all things considered, but Casspi was a fan favorite especially in his first two years. There was a time when the fan base vehemently argued whether Casspi or Donté Greene would be the small forward of the future.
Casspi has been out of the NBA for two years but continued his career overseas.
For me, it's strange to see Omri retiring since he was a new player when I first started covering the Kings. I still have his jersey in my closet (a cheap knock off version that a my cousin bought for me at a game). Perhaps that's why I care that Casspi is done.
This news won't be notable to the league at large, but to a long-suffering Kings fan it's a stark reminder of how long we've been looking for the next good player to help us get back to the playoffs. The sun has risen and set on many an NBA career over the course of this drought.
I'll say farewell to Omri by remembering one of the coolest moments of his career, an inexplicable shoot-out between Casspi and Steph Curry: