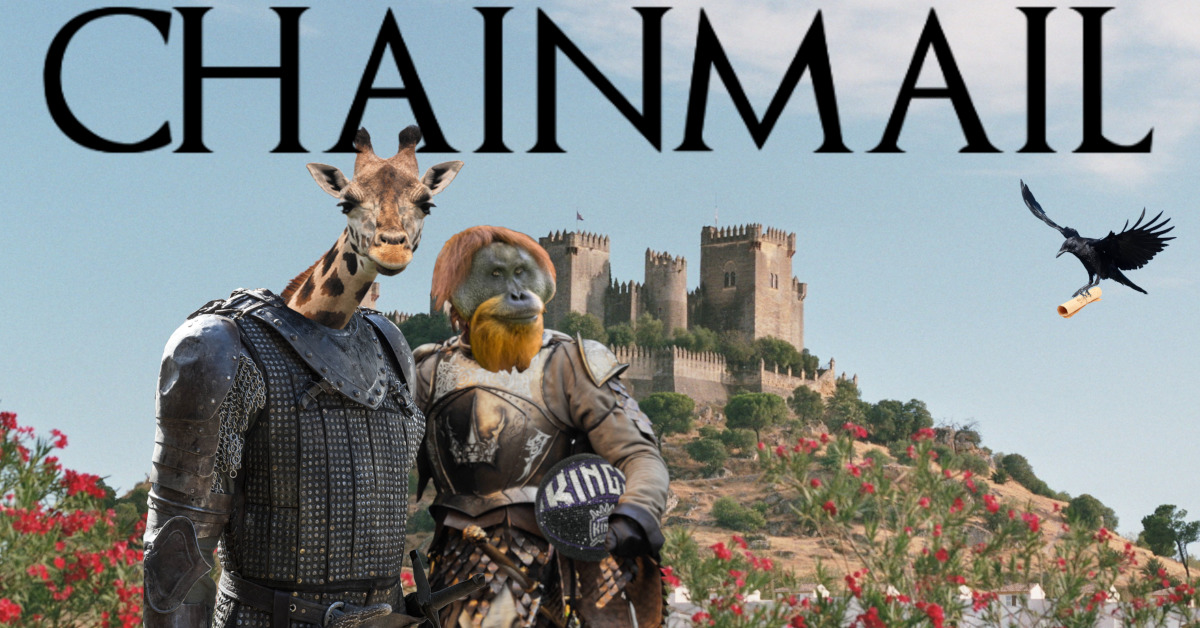 Welcome back to the mailbag! This week we're talking trade deadline moves, Luke Walton's job security, Fox's frustration with a possible tank, and much, much more!
Let's dive right in!
From ForKingsandCountry:
Ok seriously though, what does your ideal Kings roster look like post trade deadline? This factors in trades, waiving players and potential coaching changes.
Tim: Okay, to be clear, you said my ideal roster, so I'm going with all of the dreamy/semi-reasonable deals that would make me fall in love with Monte McNair.
PG: Fox/Guy
SG: Haliburton/Jeffries/Ramsey
SF: Thybulle/Nesmith/Langford
PF: Bagley/Woodard/Scott
C: Holmes/Theis/Metu
To recap the trades, the Kings sent Barnes, Bjelica to Boston for Nesmith, Langford, and Theis, sent Buddy, James to Philly for Thybulle, Scott, and Green (waived), and sent Whiteside to Los Angeles for their 2023 second round pick. Jabari Parker was also subsequently waived to make the deals work.
Will: Oh, man. Tim is hitting very close to the sweet spot for me here in moves that would get me hot and bothered and align with my selfish vision for this team moving forward. You did say ideal, so that's on you FKaC. I can layout deals that might be a little more ho-hum though that still reach the ideal turnaround.
First, the Kings send Buddy and Hassan Whiteside out for Jeremy Lamb, Doug McDermott, Goga Bitadze and a conditional first. Buddy gets his change of scenery, Monte gets flexibility in breaking one huge contract into smaller ones in McDermott's expiring $7.3 mil deal and Lambs 2 year, $21 mil deal while also receiving a talented, young center in Bitadze and a conditional first rounder to use later down the road. Is it sexy? No. Is it Thybulle? NO. But it's pragmatic and I have a feeling we're going to see a lot less of those sexy moves and a lot more sensible ones to start. McDermott can be signed in the off-season for a bench role if Sacramento likes what he brings or let walk for cap space, Lamb is a good vet and expiring contract to trade at the deadline next season and Goga + the pick help build for the future. In this scenario, Cory Joseph is cut and Bjelica is sent to Miami for two second round picks. Barnes isn't moved till the off-season for a good solid haul.
PG: Fox/Guy/Ramsey
SG: Haliburton/Jeremy Lamb
SF:Barnes/Jeffries/Woodard
PF: Bagley/McDermott/Woodard
C: Holmes/Bitadze/Metu
From Game6Truther:
If we assume for a moment that the Kings are able to clear Hield and Barnes off the books, what should they actually do with all that cap room?
Tim: Okay, so first let's work out exactly what will happen to the Kings cap space, assuming they deal Barnes and Hield for little to no returning salary. I'm just going to use the deals I made above as a reference point, as I don't believe McNair will only get back expiring deals.
The first couple of decisions the Kings have to make have to do with two young players: Justin James and DaQun Jefferies, as both have non-guaranteed deals in one form or another. I believe that the Kings will certainly hang onto Jeffries and let James walk. I think it's also pretty obvious that Cory Joseph isn't getting his $12.6 million payday, so he's leaving with $2.4 million in guaranteed salary. All of those moves put the Kings at about $61 million in guaranteed salary, but there's more work to be done.
The first step is to account for Sacramento's incoming first round pick. Teams used to be able to sign first round picks after using up all of their other money, but the league closed that loophole a few years ago. It's now placed as a cap hold prior to free agency starting. Assuming that the Kings pick 6th, they'll have a cap hold of about $6 million for their selection. We're now at around $66 million in spent cash. That's a ton of space.
Assuming he's not dealt at the deadline, the Kings will probably have interest in re-signing Richaun Holmes. I'll throw a relatively average number out there and say his deal starts at $12 million annually. After that move, Sacramento will have four open roster spots (if they don't sign any of their second round picks to guaranteed deals) and about $34 million in cap space.
Roster: Fox, Holmes, Bagley, first round pick, Haliburton, Langford, Nesmith, Thybulle, Woodard, Jeffries, Ramsey
Salary: $76 million
Dead Cap: $2.4 million
Cap Space: $34 million
Let's get to spending baby!
I would consider throwing some cash at one of John Collins, Lauri Markkanen, or Lonzo Ball, and if none of those deals work out, pursue salary dumps for assets or walk into the season with cap space and flexibility.
Will: Tim did a great deal of math up there so I didn't have to and I'm good with approximately $34 mill in cap space if you are. In the unlikely scenario that Sacramento can get out of Buddy's deal, also send away Harrison Barnes, and ALSO re-sign Holmes to $12 mil a year... I can see the Kings throwing some big money at a guy like Kelly Oubre, Lauri Markkanen or even overpaying for young guys like Duncan Robinson or Talen Horton-Tucker.
Some of this will also be on what kind of coach is heading up the Kings next season as well. If for some reason it's Luke Walton, it's going to be one kind of player. If it's a coach that's known as a defensive guru like a Vanterpool, they might go another way. I would assume though that the Kings probably hold on to a lot of that cap room for a year or so, just so they can facilitate other team's moves by taking on their pricy vets and bring on future picks in return. That strategy isn't even a tank strategy as much as it is a solid one, in general. Once the Kings make the playoffs, things start getting expensive and the best contract in the NBA is the rookie contract. Continuing to draft well in Sacramento with extra picks given in exchange for rented cap space would be an easy way for Monte to keep his job if Fox, Hali and '21 Draft pick all hit their strides.
From MoneySD:
Do you see Monte firing Luke before the season is over? Also, would it be better to shop Holmes before the deadline or try and re-sign him in the summer?
Tim: At this point, with the team losing 10 of 11 games and having only the Los Angeles Lakers and Portland Trail Blazers (second night of a back-to-back) left before the All-Star break, I don't honestly foresee Walton lasting if the Kings drop 12 of 13 games. If Sacramento can win both, he may have a shot to coach the rest of the season, but the front office is well aware of how the team is looking right now.
As far as Richaun is concerned, it would be pretty irresponsible not to shop him in the coming few weeks. Yes, Holmes is fan favorite and a solid starter at center, but he's also set to get paid this summer. I would quietly put him on the market, with the price being set at a favorable first round pick. If a team is willing to meet that price, he's gone. If not, I'll worry about free agent when it gets here.
Will: Honestly, it's 50-50 right now. I do think that Walton coaching the rest of the season allows the Kings to say "Hey, we tried to make it work with him for a season but obviously things aren't trending in the direction we'd hoped" and it covers Monte's butt with Vivek and primes the fanbase to be ready to see him gone. On the other hand, his team is about to lose 12 of 13 with the singular win being a come from behind victory in the final moments to the worst team in the Eastern Conference. So, yeah. That's certainly grounds for getting the boot. I'd venture to guess that some of this is going to come down to Alvin Gentry's opinion of this job and what prospects he might have with the team long-term, if he even wants them. If Gentry says he's leaving with Luke, eh, then they might keep Luke to avoid the drama. If Gentry thinks he has a shot long-term with the team and is happy to take over mid-season, they might bounce Luke to the curb at the All-Star Break to give Gentry a week to transition. Push is coming to shove and I have no idea which way this goes... but with the trade deadline looming and losses piling up, it's going somewhere in a hurry.
As for Holmes, I too would quietly put him on the market, but the price would be fairly steep. Do I ultimately think he's replaceable? Yes. Do I think the Kings ultimately make him a big offer? Yes. I wouldn't scream at something a bit more short term with a higher cost, like say, 3 years, $45 mil... but it would make me a tad nervous. Ultimately if the Kings end up trading one or two vets, the money will be there to be spent and it'll end up for the nits to be picked by others but right now, yes, they should be taking calls on deals for him.
From Kangz_Landing:
Is Buddy untradeable at this point? Trying to ease the blow by getting fans to expect that he's here to stay.

A) No contender would want him and none can even or should want to match salaries for him
2) No team chasing the playoffs would want him as he doesn't really move the needle to get over the hump unless absolutely desperate.
C) Too old for a rebuilding team.
4) He's not worth a 1st right now so does that force Monte to hold out longer to try to get at least a 1st?
Tim: I don't think Buddy is un-tradeable at all. Yes, he's overpaid; no one's going to dispute that. However, he's still a quality shooter, especially when he's put into the right role. One of his difficulties right now is that he's a terrible defender surrounded by almost-as-bad defenders. Let's say Buddy was in Philly next to guys like Ben Simmons and Joel Embiid. How much of a difference does that make for him on that side of the ball?
Now, I also don't think Buddy is going to garner as much value as some hope. I wouldn't be shocked if he was moved for the equivalent of a couple of strong second round picks or an okay young player, although it also wouln't be surprising if he went for quite a bit more. Suffice it to say that Monte McNair can pretty easily get off of Buddy's future salary, if he's willing to take a low-ball price.
Will: I think we're going to find that Buddy is very tradeable when it is all said and done. Much of what we see as Buddy's struggles can be brushed aside by other GM's as the Sacramento Stench. How many times have players forgot how to play here and then rediscovered it when they ended up elsewhere? That alone is going to keep Buddy's value from going completely in the tank. Ultimately the Kings aren't going to get a ransom for him. But that doesn't mean there aren't deals that fans ultimately decide are fair deals for him. Sure, the fringes will think its great or terrible but ultimately, I think we're going to be buzzing about any big change enough to justify it with cap space or a young player or a draft pick or the combination of the three.
From citykidd:
Is it a possibility McNair likes Walton as the head coach, and feels the Kings need better players that fit Walton's system as opposed to hiring a different coach without changing the roster?
Tim: No.
Will: Of course it's a possibility, but I don't see it as likely in the slightest. McNair wasn't brought in to build a team around Walton, he was brought in to build a team around De'Aaron Fox and if Walton proves he isn't the man for that job, he'll be fired. Luke Walton isn't Gregg Popovich and anyone who thinks he's worthy of being the focal point of a franchise is smoking some stuff that I really want to try. Then again in Kingsland anything is possible and the dumb it is, the more likely it is, as well.
From Peja:
From an outside perspective selling at the deadline (trading away Buddy, Barnes, etc.) looks like the smart move. How does this affect a player like Fox? Does selling veterans who are solid in the locker room and on the floor negatively impact Fox's perception of the franchise and its direction or does it not matter and is it more about front office communication with the star player?
Tim: You put it perfectly there at the end - it's all about communication with Fox. He knows that Monte got him a permanent backcourt partner in Haliburton, and he has to be aware that we were on the verge of snagging Donte DiVincenzo as well, who's probably outplaying both Buddy Hield and Bogdan Bogdanovic this year. I don't think Fox looks around the locker room and says "these guys (Barnes/Buddy/Holmes/etc.) are getting me to the playoffs".
It would also be great if the Kings could get some good, young talent (along DiVincenzo's line) as opposed to straight picks. That would help alleviate some of the pain of semi-tanking. And a last word, De'Aaron Fox just gladly signed a five-year max extension - I'm not too worried about his feelings over the next 12 months.
Will: Yeah, I think Fox sees the long game here. The Kings are paying him like a max player and giving him a ton of leeway to grow and fail without much in the way of criticism from the ownership, front office or media and in return, all he's got to do is be patient with the new front office. Vlade made an attempt, it was too soon in Fox's development and he mismanaged Sacramento's assets in the meantime, so now Monte McNair gets at least three years to clean it up. Honestly, I think they're done with "the rebuild" in two. This draft, next draft and then Fox sees that the Kings are young, cheap, built better around Fox's strengths and weakness and, oh yeah, he's still getting that max money and is the assumed leader of the team.
In the short-term, I'm sure its frustrating and I'm sure he thinks they could have gotten to the playoffs sooner if one piece or another just played better or was acquired etc. I'd venture to guess he's fairly comfortable overall, because only in Sacramento would he be getting this treatment.