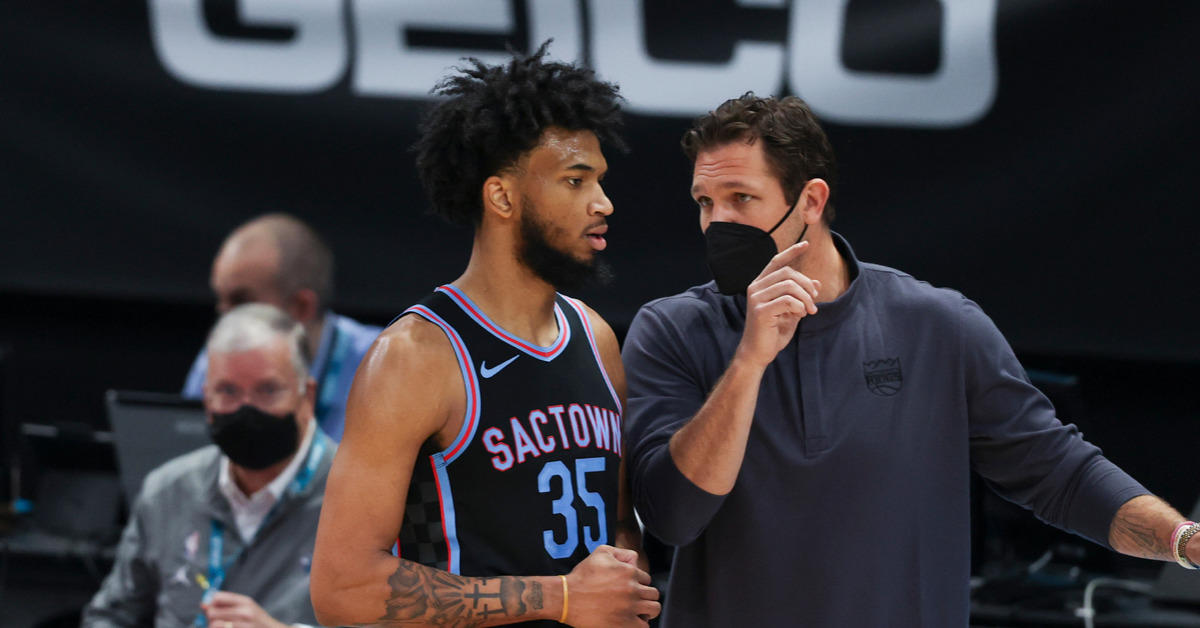 Sacramento Kings head coach Luke Walton says Marvin Bagley will rejoin the Kings when the team visits Phoenix tomorrow.
Kings coach Luke Walton again says Marvin Bagley III is getting better and "will rejoin the group soon."

— Jason Anderson (@JandersonSacBee) April 15, 2021
Bagley will rejoin the Kings tomorrow in Phoenix.

— James Ham (@James_HamNBA) April 15, 2021
Tomorrow happens to be four weeks to the day since the Kings announced that Bagley would not have surgery on the broken bone in his hand. We'll likely get an official update from the team tomorrow as well.
Given that Bagley hasn't been with the team to practice, even if the bone is healed it seems unlikely Bagley would return to the lineup right away.
We knew Bagley wasn't with the team, but this is the first we've heard of where Bagley spent his time healing. Bagley's family has a house in Sacramento but have lived in Arizona for years. It will be interesting if the team or Bagley provide any indication why he didn't remain with his teammates during this injury.
The Kings have less than 20 games remaining this season. Even with Bagley returning to the team, it will be interesting to see when or if he plays again for the Kings.