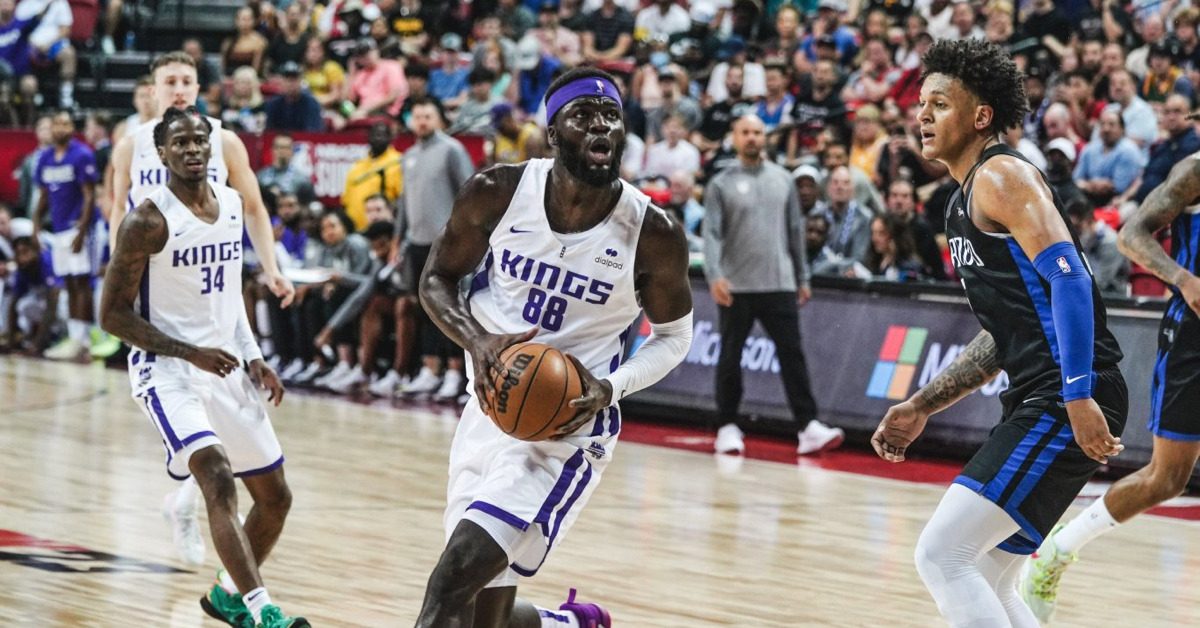 The Orlando Magic defeated the Sacramento Kings 94-92 Saturday afternoon. We normally aren't in the habit of writing recaps (or even consistently posting game threads) for Summer League games, but this game was incredible. The Magic won in doubly overtime, and in Summer League the second OT is played as Sudden Death. But before we get to the finish, let's recap how we got here.
The Kings clawed their way back in the fourth quarter, but the game appeared out of reach as the Magic led by 6 with just 7.4 seconds left to play. That's when Neemias Queta and Keegan Murray pulled a rabbit out of their hat:
WHAT ON EARTH DID THE KINGS JUST DO IN VEGAS pic.twitter.com/8JFajL7FHL

— Steve Jones Jr. (@stevejones20) July 9, 2022
A Queta 3(!) followed by a stolen inbounds and a Murray 3 sent the game to overtime.
It was just a Summer League game, but you'd have never known it by the intensity both teams played with.
Jordi Fernandez drew up multiple incredible ATO plays, including a near game-winner in double OT with a lob to Queta at the rim. The shot was blocked by Paolo Banchero but initially called a foul. The Magic challenged the call, and the refs overturned the foul. On the next play down, Banchero nearly turned the ball over (he had 8 turnovers in the game), but found former Kings Summer League star Emmanuel Terry for the game winner.
Keegan Murray finished with 20 points (including going 4/8 from 3) and 9 rebounds. Queta finished with 23 points and 8 boards, and Keon Ellis had 15 points, 4 assists, and some truly disruptive defense.
Queta also finished with a hilarious bit of banter directed at Paolo Banchero:
put some respect on his name 🗣   
   @nemi1599 | #SacramentoProud pic.twitter.com/fwcBAZ6PjV

— Sacramento Kings (@SacramentoKings) July 9, 2022