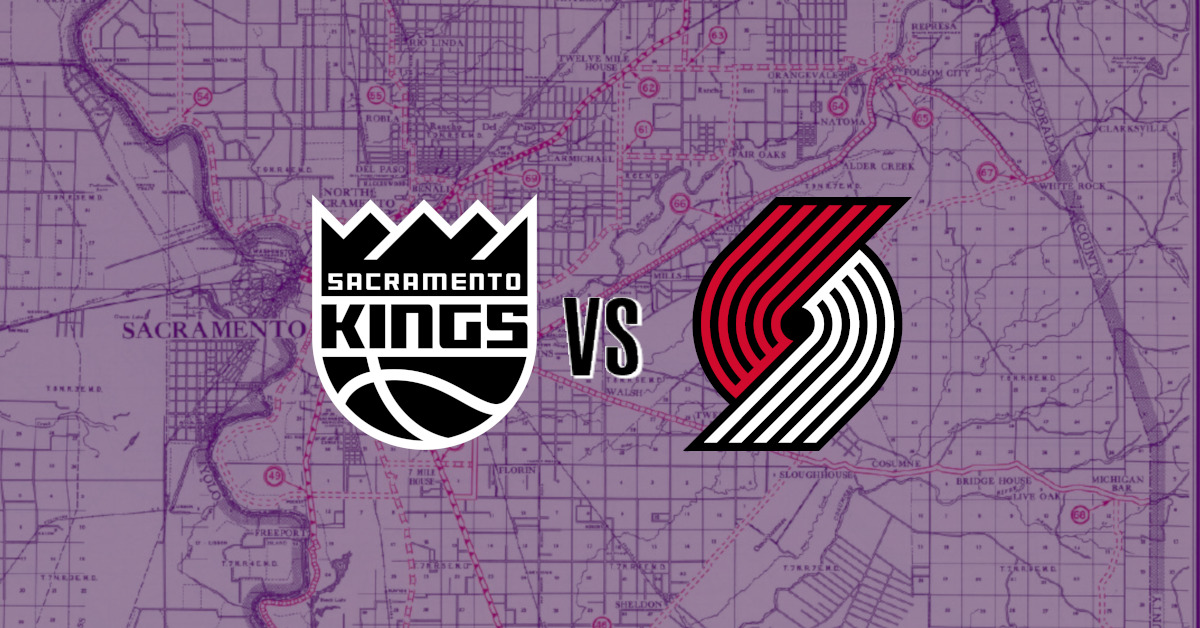 It's me again, your local harbinger of doom, here to give you another chance to discuss this favorite team of ours! The Kings are in the last game of a homestand and taking on the Blazers, the team the Kings beat in their season opener in a sign of all the magical things to come! Portland has won five of their last six games, including smacking the Nuggets by 19 last night. They're completely healthy, they're rolling and they're... wait... wait... They're 1-7 on the road?! THEY GOTTA SHOT FOLKS!
Let's talk Kings basketball!
When: Wednesday, November 24th, 7:00 PM PST
Where: Golden 1 Center, Sacramento, CA
TV: NBCSCA - Kyle Draper (play-by-play)
Radio: KHTK Sports 1140 AM
For Your Consideration
Return of Dame Time: I'm not sure there was a single person alive that had Damien Lillard struggling to start as bad or for as long as he did to start this season, but if there was, I'd bet those few omniscient beings understood that Lillard would be back and back hard. Well, folks, he's back. Averaging 26.3 points per game over the last eight games, Lillard was recent named Western Conference Player of the Week and today in Sacramento he gets to also see himself as a player of the weak! Roll snare drum. Flash the audience applause sign. In all the ways we as fans understand a guy like De'Aaron Fox can't play this scattered and poorly forever (right?!), Dame has pulled himself out of whatever the funk was and is back to doing what he does best - balling the hell out. His team has responded in kind, beating the Rockets, Raptors, Bulls, Sixers and Nuggets in the last two weeks.
They're also absolutely terrible on the road, having only one victory on the season away from the Moda Center: the aforementioned game against the Rockets, a team that might try gunning for the worst record in NBA history before this season is all wrapped up. The sample sizes are big enough that we can talk about some things here. The Blazers are the 5th highest scoring team in the NBA this year, going at a below average pace and they allow the 10th most amount of points from their opponent. The Blazers are top ten in the league in both three point attempts and percentage despite their best player's average still sitting at tenths of percentage points above 30%. From inside the arc they're even better with the fourth best percentage in the league, though shooting a bottom five amount. They're tenth in the NBA in both assists and turnovers so we know they execute their sets well, they're dead center of the pack in rebounding with Jusef Nurkic averaging 11 a contest and six others averaging between 4 and 5.5 a game. If it hasn't been absolute smacking you in the head the past few weeks, anyone can beat this Kings squad right now. The Blazers aren't an exception.
Here's some very obvious things that the Kings can't have tonight if they want to beat the Kings. Tyrese Haliburton cannot, under any circumstance, score zero points on 5 attempts like he did in the loss to Philly's bench the other night. Hali has a ton of expectations on his shoulders and I'm sure it isn't easy adjusting to everything this season but the fact remains - he's gotta do better. A lot better. I harped a lot on this last season and was tentative about his start this season because of this habit, but Harrison Barnes cannot go back to being the Invisible Man. The guy had 10 points against another team's bench unit and at the start of this month he was quite possibly playing like the best forward in entire Western Conference. The man has slid back to regular ol' Harrison. It can't happen. I'm frustrated about a ton of stuff involving this team but... those two... those are the ones that sting most.
Alright. Happy Native American and Indigenous Heritage Night to all who go to the game today. Enjoy your day tomorrow, don't burn the house down doing stunts with oil and poultry. Be safe, don't drink and drive and we'll see you back here for the Laker game the following day.
Prediction
Yadayada lots of puns using 'foul/fowl' and 'turn up/turnip' and the like.
Kings: 121, Blazers: 113