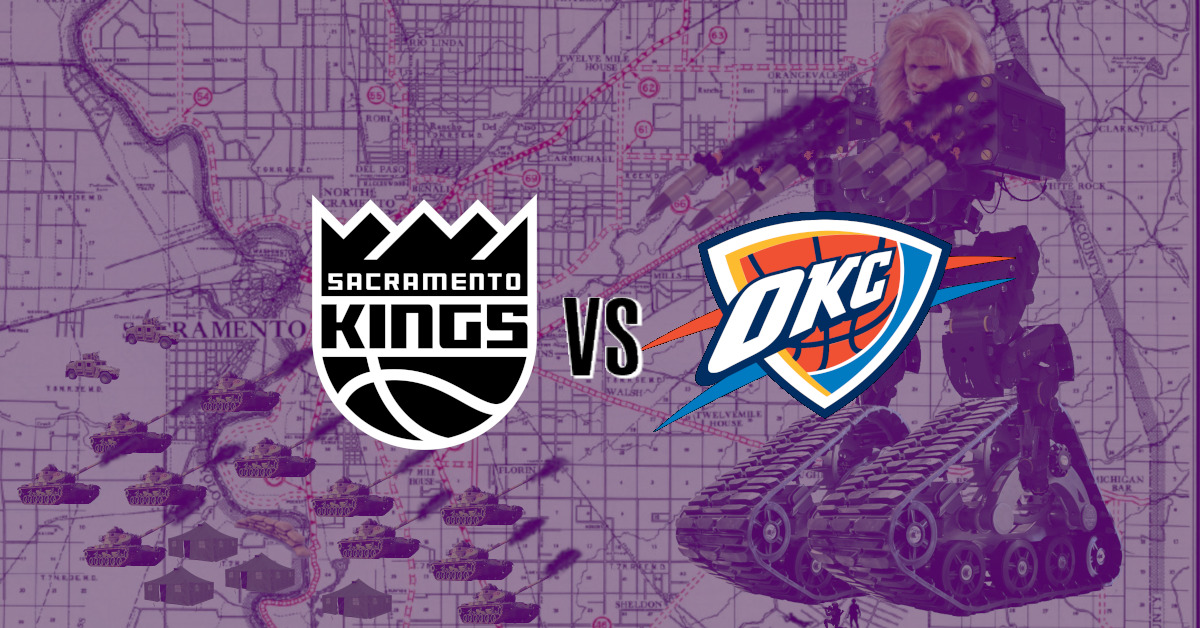 Well, it's a Sunday game, on Mother's Day and the Sacramento Kings are playing a team who has lost 23 of their last 25 games. Sacramento's thin margin of hope for making a run at the play-in was dashed on Friday night in the waning minutes of their contest against the Spurs and as a finally set up for how this game is going to go, De'Aaron Fox, Tyrese Haliburton, Harrison Barnes are all out, with Buddy Hield questionable after cranking his ankle.
To the 25 people who read this preview, I love you and we all need to go to emergency group therapy together to discover why we spent even a minute of time on this today.
Let's talk Kings basketball.
When: Sunday, May 9th, 7:00 PM PST
Where: Golden 1 Center, Sacramento, CA
TV: NBCSCA - Mark Jones (play-by-play)
Radio: KHTK Sports 1140 AM
For Your Consideration
No, Seriously, Why Are You Here?: Oh boy, I can't wait to write about my second favorite rookie this year! I know it was a little rough to start but he's really improved of late and seeing him get some praise is really vindicating to see. Lemme just click on this injury report to make sure Pokusevsk- wait... wait... wait.
I'm done. I quit!!!!!
(Happy Mother's Day, everyone!)
Prediction
Greg takes this as an actual resignation. The Kings Herald rejoices. Kings in a barnburner.
Kings: 122, Thunder: 109