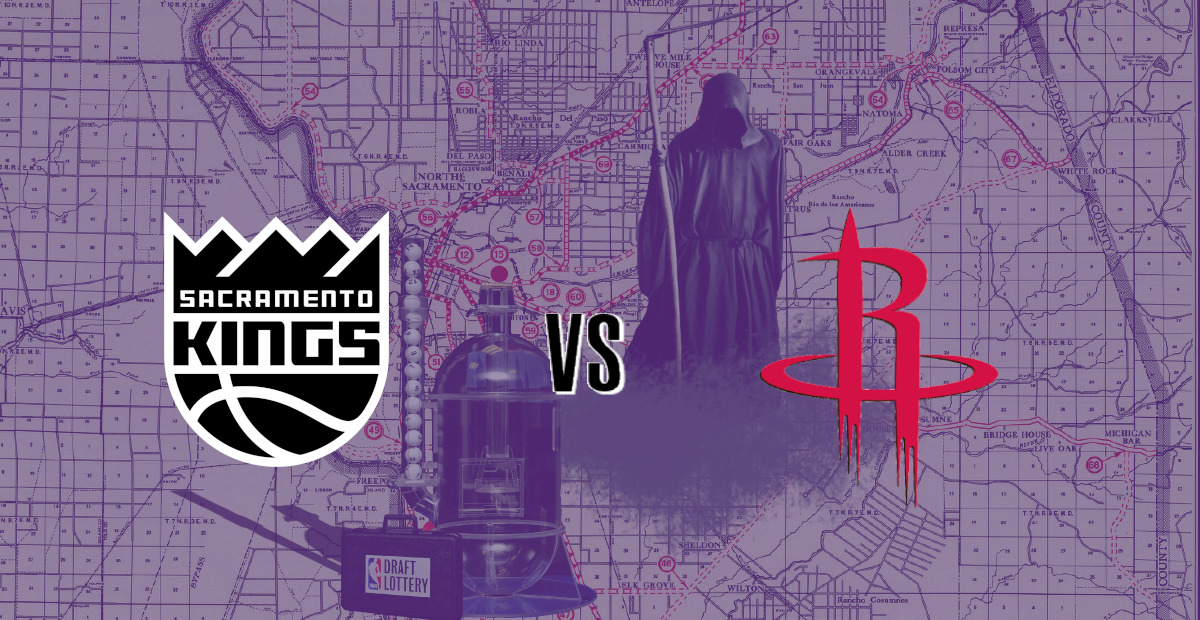 The Kings took on a short-handed Nets team on Friday afternoon with their playoff hopes in the balance and got themselves man-handled by a team still running the schemes of a coach they fired back back in March. I should be more accurate: describing the Nets as short handed would be like describing the current status of the Titanic as "in need of repairs.€ The Nets were the class project thrown together the day it was due, with G-Leaguers and the bottom of the bench and Jarrett Allen and the Kings still found a way to be the ones embarrassing themselves in front of the class. Screw the Nets, the Kings couldn't even beat the rims, save for the occasional brick one of our boys in while had thrown in that general direction. If this is the heights the Sacramento Kings rise to when they encounter the lightest whisper of disrespect, their hopes for a season outside of the lottery might have died with Don Rickles.
Had the Portland Trailblazers taken care of business against the Kawhi-less Clippers on Saturday, the Kings would be mathematically eliminated from the post-season. We, the fans, could have hoped deep down that Luke Walton was now coaching for his job and desperate and would watch in disdain as he still just strolled the sidelines at his leisure, hands in his pockets, ready to serenade the world about the street Eliza Doolittle resides on. Technically we still get to see all that, but now we have to hear one of the official media tell us over and over again "well they still technically have a chance". They do not. The Kings have no horse left in the race, have no heart left in their collective efforts. Sunday evening they play the Rockets: James Harden, Russell Westbrook and enough piss-and-vinegar to nearly overpower the smells of the stinkers the Kings have repeatedly laid in Orlando. Look on the bright side, at least they're getting quality practice time in? They're showing promise for next year? They only have three games left to screw this up further?
Let's talk Kings basketball.
When: Sunday, August 9th - 5 pm PST
Where: "The Field House", ESPN Wide World of Sports Complex, Kissimmee, FL
TV: NBCSCA
Radio: KHTK Sports 1140 AM
For Your Consideration
At this point, you should avoid these Kings games and instead be rooting for the Spurs and Suns to get into the playoffs somehow, some way. Those games are exciting and energetic and hopeful and if either of them can pull it off, the Kings draft pick improves ever so slightly. The Kings can do nothing to help themselves. Wins are meaningless and losses don't improve draft stock. They won't be developing players at this point as the coaching staff might be trying to save face and point to a bright future by finishing strong. Buddy Hield and Bogdan Bogdanovic will remain as inconsistent as ever. Harrison Barnes only has enough energy in his body to either grow the beard or play high level basketball and honestly, the beard is the right choice.
Yeah, I know this is supposed to be a preview of this game, but again... The other games today are far more interesting and might actually have implications that help the Kings. Spurs play the Pelicans at noon today! Watch that one and spend your evening watching Perry Mason or something. Here, to save you some time, I will describe to you what the Rockets will do tomorrow: drive and try to draw fouls any wibbly-wobbly way they can, shoot threes with reckless abandon, whine and cry when a call doesn't go their way. The Kings will respond with the basketball version of a fart noise. Kayte or Doug or Jim will try to sell you on this being a good time to get reps in and get prepped for next season. They'll cast a light on Walton's complicated system needing another year to fully implement, "you gotta walk before you can run" or something like that will get uttered.
I can't believe I had four months off to get hyped for this team and it took two games to absolutely wreck it. Someone go get me a pitchfork.
Prediction
The basketball gods are cruel and have no mercy.
Kings: 133, Rockets: 127