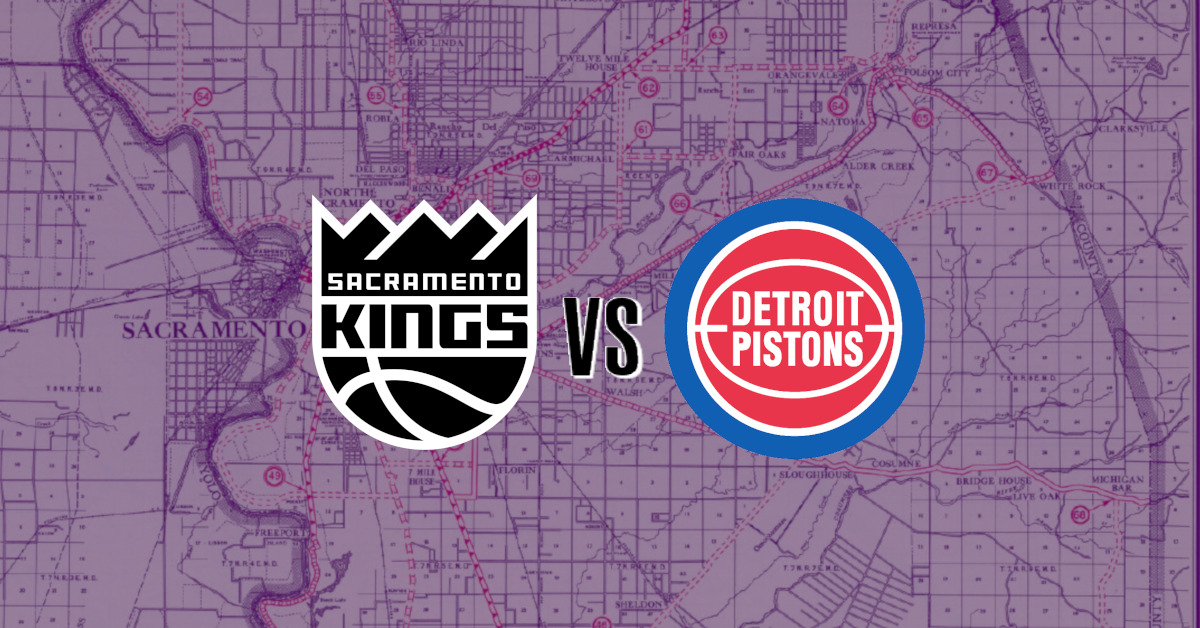 Well, the Kings kangzed up another game last Sunday in losing to the worst team in the Western Conference and now must face an even more daunting challenge in the form of the Detroit Pistons. Can the Kings keep from fulfilling their primal urge to putz around against an even worse team? Will the Kings need a bailout game from Buddy Hield to keep it close? Is Jerami Grant going to be left behind at the G1C for Sacramento to pick up like a bucket of stale popcorn?
Let's talk Kings basketball!
When: Wednesday, January 19th, 7:00 PM PT
Where: Golden 1 Center, Sacramento, CA
TV: NBCSCA - Kyle Draper (play-by-play)
Radio: KHTK Sports 1140 AM
For Your Consideration
Doin' The Detroit Breakdown: So Detroit's reputation precedes itself a bit here. We know they're bad. We know they're pretty damn bad at that. Now, what if I told you they're 5-5 this month? What if I told you they beat the Bucks at full strength ? Or, say the Jazz, without Rudy Gobert? Or the Raptors by 26? What if I told you those were all won without Jerami Grant to boot? Sure, sure, they're bad. They've got some horrible losses to mix in there with those decent wins. But I guess what I'm trying to say, what I've said one hundred goddamn times already this year is that... well, this team could absolutely beat the snot out of the Kings tonight.
There's not much you need to know about Detroit right now, except maybe that they cannot score. I mean that - they're allergic to points. You could give them Jupiter, set'em a mile away with the goal of hitting the sun and gravity would just cease to be a universal constant instead. They're the second worst shooting team in the league from deep, the absolute worst team in the league from inside the arc and subsequently are the worst rated offense in the league while scoring the second least amount of points per game in the NBA. They're top-5 in exactly one category, free throw attempts per game and wouldn't you know it? They even get those right, shooting them at a rate of 76.1%, the 21st best mark in the NBA.
I'm not trying to talk smack about one of the few teams even less fortunate than our poverty franchise. They've still got Cade Cunningham, Saddiq Bey, one of my favorite big men in the league in Isaiah "Beef Stew" Stewart, as well as a great chance at acquiring a big time player in this upcoming draft. They're going to be JUST fine. But they aren't yet and if the Kings lose tonight, I might have to take my Kangz-shaming up another notch or two higher.
A Thing To Read, Watch, or Do
Watch this heartwarming video of a young child after hugging a post-practice Isaiah Stewart:
No commentary on this one, I'm just a sucker for happiness once in awhile!
Prediction
The Pistons feel their back-to-back games tonight and decide to just pull all the starters in the first quarter. Kings still manage to win by less than 15.
Kings: 120, Pistons: 106