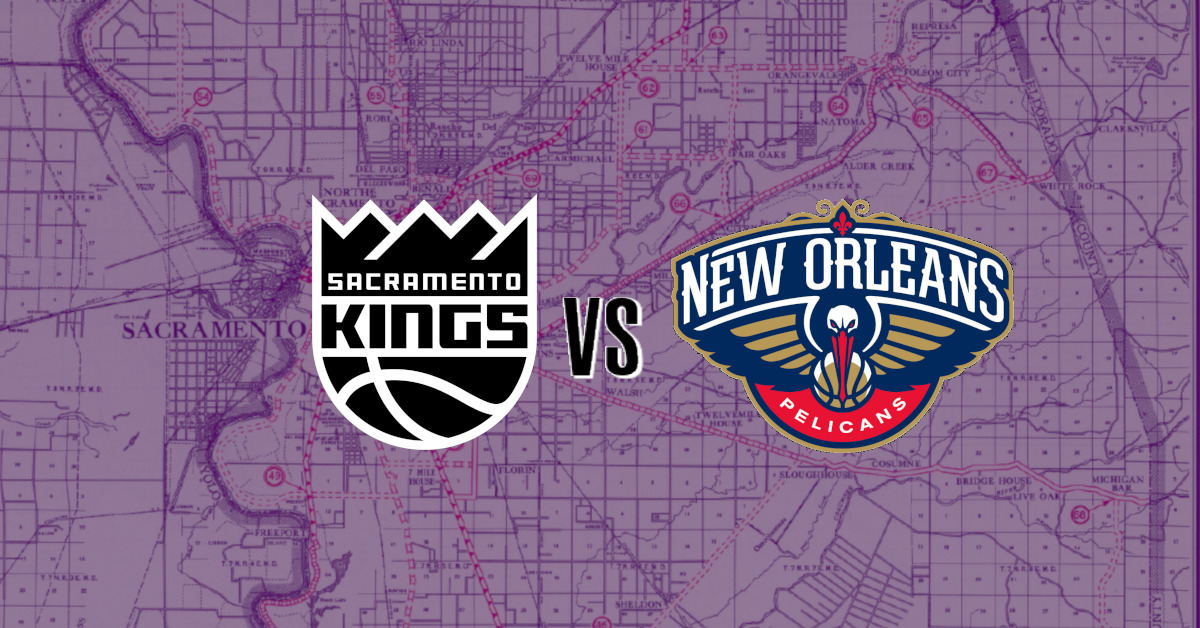 So.... they're just... having this game huh? No real announcement of the NBA looking into Tyler Herro's roomie? No "League officials decided the exposure didn't warrant further precautions"? Well, alright then. The Kings are in New Orleans to finish off their road trip and are looking to take a game from the Pelicans and even out their season records. Will fatigue be a factor? Yes. Will today be the day De'Aaron finally finishes what DeMarcus Cousins started and crush a ref into powder using only the power of words and anger from the lack of foul calls? Maybe. Did I wait to write this preview until late because I was sure that the NBA was going to just cancel this bad boy as soon as I finished? But of course! Let's talk Kings Basketball!
When: Monday, February 1st , 5:00 PM PST
Where: Smoothie King Center, New Orleans, LA
TV: NBCSCA - Mark Jones on the call.
Radio: KHTK Sports 1140 AM
For Your Consideration
Ball or Nothing: I swear I'm writing this preview and then checking every sentence or so to see if the NBA has decided to waste my damn quarantine time by whispering somewhere that the game was postponed. IF this thing goes off full tilt, the Kings are going to have a handful today and won't stand a chance if they're thinking more about coming home and less about Zion Williamson's meaty knees coming at their sternum. Yeah, if there's anything that needs to get remembered from the Pelicans' win back on January 17th it's that Zion got anywhere he wanted, whenever he wanted and not a single Sacramento Kings player could do anything about it. The man had 31 points on 13-15 shooting. Yes, you remember now. Zion dropped a thirty piece on the Kings while making 86.7% of his shots. While I wouldn't expect the Kings to allow a repeat performance of that caliber, I'm also equally expecting to follow any staunch defense being played on him with even more passion and fury. In his second year, he's already in a place where I wouldn't be surprised by any damage he inflicts on the Kings, or any team for that matter.
Another wrinkle in this game is that Lonzo Ball has decided to put the ducks away and show up tonight. Sidelined in the last game, Ball might be relegated to a lesser role, but he's still starting, still working hard on the defensive end and still very much a cog in this Pelican's offense. He will make life a bit more difficult for the Kings defense, whether that be with his team leading 4.8 assists per game, or his 12.5 points per game. Rumors around the Pelicans looking to move Ball are heavy at this time of year, but unless the Kings are swapping him into one of their jerseys tonight, he's always going to be someone who makes life that much more difficult for defenses as bad as the Kings currently roll out. On the other hand, without him on Fox, De'Aaron handed the Pelicans 43 points and 13 assists. Going to love this match-up.
Lastly, I'm curious to see how the Kings and particularly guys like Holmes, Bagley and Whiteside do against the concrete Kiwi himself, Steven Adams. Adams recorded 12 points and 15 rebounds against the Kings the last time around and was entirely immovable when he wanted to be. I like an old school battle of the bigs and Holmes or Whiteside could really team up to give Adams 34 minutes of frustration.
Prediction
I swear if the NBA cancels this game after we've published this thing you're going to hear the shrill, metal-on-dry-ice screeching all over Sacramento County of my atoms tearing themselves a part in annoyance. I foresee a chippy, foul ladened game. Bagley goes for 20+ points and Haliburton drops another double digit assist game.
Kings: 122, Pelicans: 114