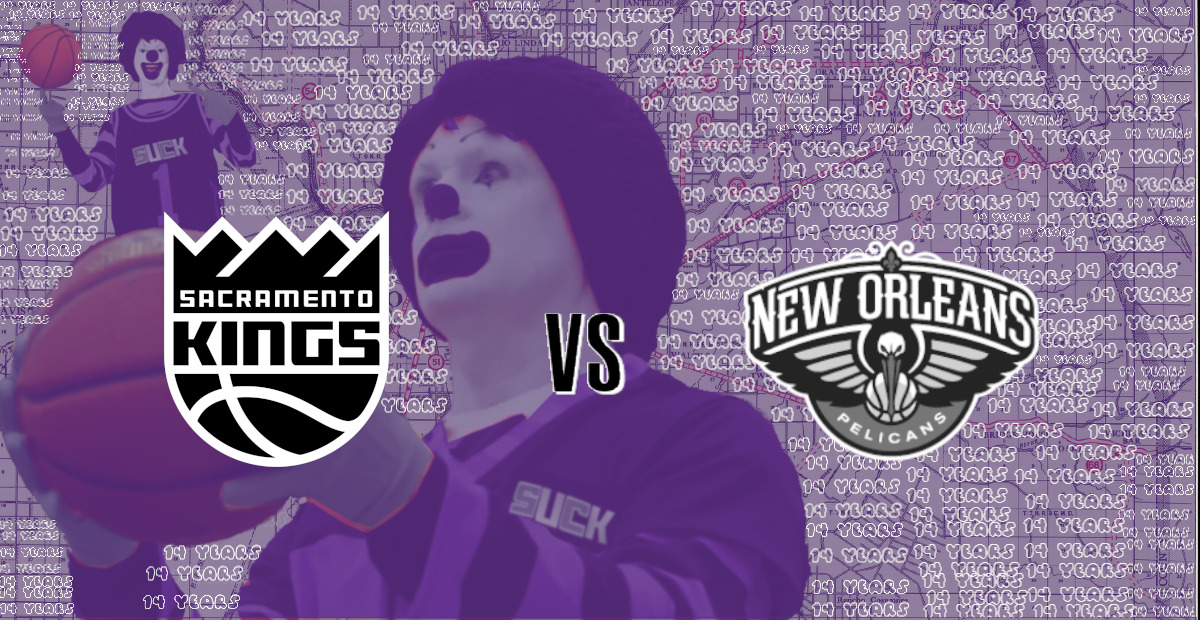 The Sacramento Kings will be taking on the New Orleans Pelicans, the only other team already eliminated from playoff contention in the Western Conference side of the bubble. This summer, the Pelicans will fire their head coach for doing a far better job than anything Luke Walton has ever done and will likely hire someone competent. The Kings will stay as they ever were, as they ever will be. The Kings will be without De'Aaron Fox who is experiencing shoulder stiffness aka "this whole thing couldn't be about practice or the Kings would have him out there" and also without Richaun Holmes, who actually has a bum leg. If you were excited to watch the Pelicans side of things: Zion Williamson, Jrue Holiday and Brandon Ingram will all be sitting as well.
Are you bored of this preview yet?
When: Tuesday, August 11th - 6 pm PST
Where: Tartarus, HireNewManagementItsNotThat Complex, Kissimmee, FL
TV: TNT, NBCSCA
Radio: KHTK Sports 1140 AM
For Your Consideration
I know I promised on Twitter that after the performance the Kings gave against the Houston Rockets, my entire preview would just be a ten minute video of fart sound effects.... but I could only find this three hour one. So please enjoy.
I'm sure I could write about the young guys getting their shot to shine, or how Bogi or Buddy now get a chance to prove their mettle without Fox in the lineup, but honestly, this team doesn't deserve your eyes right now and our time is best spent enjoying something in this slow motion collapse of human civilization. I guess I could write my reviews of the first two episodes of Twin Peaks, as they are somehow less confusing and less weird than the last near-decade-and-a-half of Kings basketball, but I know you all would end up spoiling the plot in the comments and I really need to know what entity David Lynch draws up to kill Laura Palmer. There will be other posts on the site today. Read those.
Greg, if you've got anything to say, I cede my time to you.
Greg's note: I never finished watching Twin Peaks. I don't think I even got through Season One. It strikes me as something that was revolutionary at the time but if you're experiencing it now for the first time it's very slow and strange without purpose. That's to say that I love a strange show, but I think Twin Peaks was strange in ways that only made sense to David Lynch. But I watch Kings games, so who am I to judge anyone for the things they spend their time viewing?
Prediction
Some dingus tweets something about Fox ducking Ball for once. It won't be funny.
Kings: 122, Pelicans: 108