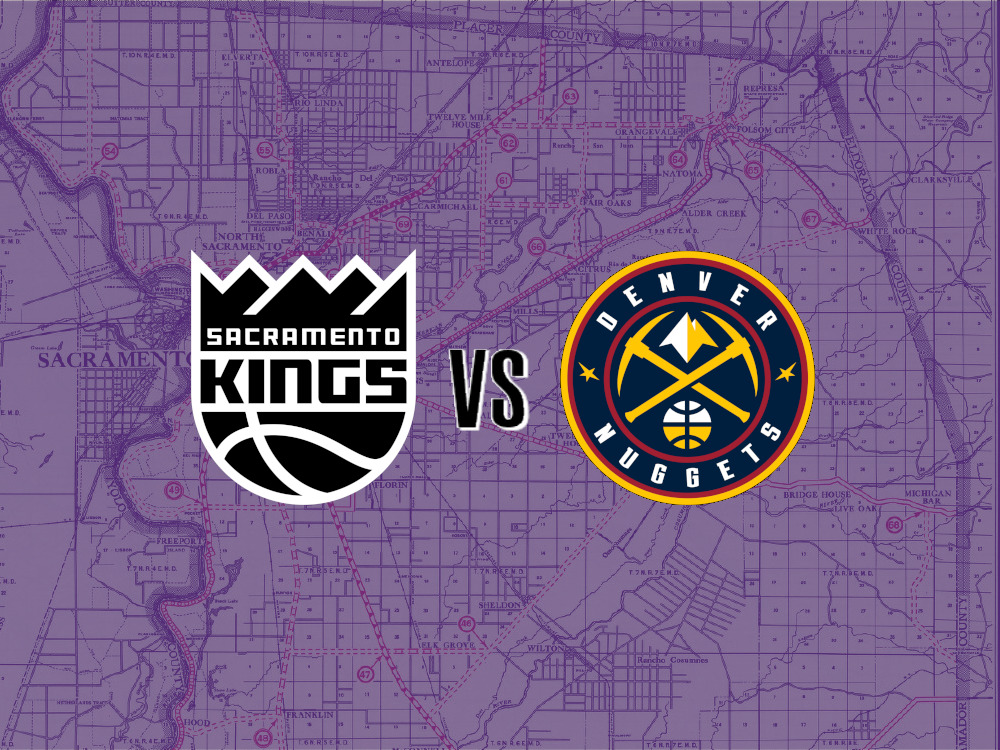 Well, the 2020-21 NBA season is finally here for Kings fans and boy what a season this is shaping up to be. So many questions surround the boys in Sacramento this year! Can the Sacramento Kings win enough games to miss out on one of the elite prospects of next year's draft? Can the Kings actually complete a trade without being an accessory to a crime in the eyes of the all-knowing, ever watchful eye of Adam Silver? Is the coaching staff in Sacramento on the hot seat and is that seat hot enough that it will be an issue for a coach wanting to sit in it regardless of whether or not he's told no? Can De'Aaron Fox become a leader in Sacramento and can that leadership involve him leading the team in more than one statistical category? Will Tyrese Haliburton pull off the near impossible for Kings rookies and A) not suck and B) not suck and not get injured? What is a Whiteside and why is it always, always flexing?
Tonight, the Kings will take on the one that got away, Mike Malone and his Denver Nuggets squad that are chomping at the bit to get back to the Western Conference Finals. They're youthful, talented and deeper than the hole that Vlade Divac is hiding in right now from the mobs of Kings fans still waiting for their young superteam. Make no mistake, the Nuggets are championship contenders, when healthy.
Welcome to the 2020-21 season. Things are about to get real weird.
When: Wednesday, December 23rd, 6:00 PM PST
Where: Ball Arena, Denver, CO
TV: NBCSCA, Mark Jones on the call.
Radio: KHTK Sports 1140 AM
For Your Consideration
Show Me The List: So, how we feeling about tonight everyone? Are we excited to see a semi-young team semi-scrape to a semi-decent draft position? Are we nervous about seeing fan favorites like Buddy Hield, Harrison Barnes, Nemanja Bjelica and Richaun Holmes potentially put on the block to the highest bidder, or are you just biting your nails waiting to hear the return for the Kings scraps? I find myself vacillating a bit. Am I curious to see if De'Aaron Fox fly or fall in a critical season for his development? Yes. Am I hoping the preseason hype to Tyrese Haliburton is real? Hell Yeah. Am I excited to see my favorite dysfunctional team struggle yet again to get out of the mudpit they've been sloshing about in since before the release of the first iPhone? Eh well, it's a shrug at best.
This season will be defined far more by its individual parts than the overarching whole. It's Christmas soon, so in the spirit of that, I'm making a list of all the things I want. I want to see Buddy play well and be sent somewhere where he can be happy. I want to see De'Aaron figure out his three point shot. I want to see our rookies surprise us and our veterans do well enough to merit sending them to playoff teams and franchises that will love them like we have. I want to see Marvin Bagley showing some of the promise of his first season and of the talent he flashed that made Vlade go blind to all others in 2018. I want to see our guys healthy and safe from Coronavirus. If all those other things can't happen then I want to see entertaining basketball in someway. The wins and losses this year matter least of everything to me. The Kings could surprise us and get into the play-in game or be the worst team in the league and neither thing would truly surprise me. We've spent far too long rooting for a team that bucks expectations of even the smallest variety. They defy being predictable. While I might want that coveted first pick in the draft and I might root for that goal, I also don't ever truly like seeing this team lose. It's difficult enough at times paying attention to this franchise, so tossing another 50+ losses into the endless pit of suckitude that is the Kings record these last 35 years is just an emotionless drain of the fandom.
There's also things to be appreciative of and excited for. Mark Jones has been a pleasure to listen to and he's gelled very quickly with Doug Christie. I wasn't able to hear Kyle Draper's call but from what I've heard, he'll be a worthy replacement in his own right. We do have the potential to really see some young and hungry guys do some fun things this season, it just might be during a 35 point blowout or win the Kings a game that moves them further away from an elite pick in the off-season.
Also, and for me probably the most important thing, there has absolutely never been a better time to be a Kings fan when it comes to discussing and listening to others discuss this team. From traditional sources like the Sacramento Bee with Jason Anderson, Noel Harris and others, to big time sites with The Athletic and Jason Jones or NBC hosting James Ham, to the radio with guys at various stations like Damien Barling, Kenny Caraway, Carmichael Dave, Matt George, you're beset with talent in traditional media. But even that seems to pale in comparison to new media and the multitude of podcasts you can listen to. Pretty much everyone above has themselves a podcast or are regular guest on them but when you throw in talent like Dave "Deuce" Mason and Morgan Ragan, Jill Adge, Richard Ivanowski and Brenden Nunes, Sanjesh Singh and Tim Maxwell, Bradley Geiser, Tony Xypteras and JERRY REYNOLDS, you start to see that Sacramento is absolutely BURSTING at the seams with talent surrounding this win-allergic professional basketball team. This team is beloved, discussed, picked apart and put back together in a million different ways for a thousand different voices and they're all hyper-talented men and women. I didn't mention the Kings Herald because I'm currently writing an article for you jerks, but I'd say the level of commentary from commenters is the highest on just any independent site I've ever seen. Sure, some of you want to get overt in your attempts to sound stupid, but you're all geniuses in my eyes. Brainiacs that deserve a team worthy of your commentary. Okay, now I'm a little excited.
Tonight's game kicks off what will probably end up a bit of a slog. The Kings have a six-game losing streak in Denver dating back to January 3rd, 2017 and sport a record of 20-48 in the Sacramento era. Denver might be sporting their strongest teams ever and the Kings, well, not so much. Honestly, I'm not that worried. There's that phrase about not seeing the forest through the trees - but this season is going to be the exact opposite. Focus on the details, look at all the individual trees and saplings around us and don't worry about the cleansing forest fire raging around us.
Prediction
Screw you all, Kings are going 70something - 0 !!!!!!!! De'Aaron Fox is MVP. Tyrese Haliburton is ROY! Buddy Hield gets traded back in time for prime Michael Jordan!!!! Marvin Bagley plays in FIFTY FIVE GAMES!