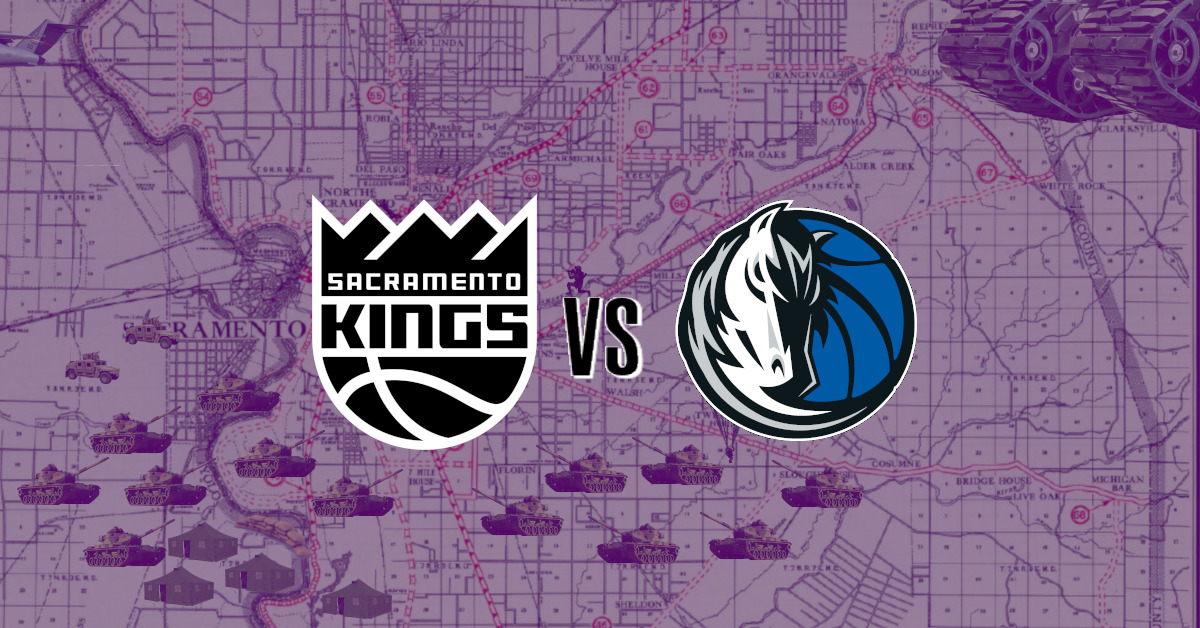 Let's get it over with. The Sacramento Kings have a basketball game today in Dallas against the currently 7th seeded Dallas Mavericks, a team captained by the MVP caliber player that every smarty in Sacramento wanted three years ago. The Mavs have lost four of six games, including games to the Rockets and Spurs. On the other hand, our boys in purple have lost nine straight and at this point, couldn't win a Sacramento Kings look-a-like contest.
Let's talk about it.
When: Sunday, April 18th, 4:30 PM PST
Where: American Airlines Arena, Dallas, TX
TV: NBCSCA - Kyle Draper on the call
Radio: KHTK Sports 1140 AM
Sunset: 7:46 pm
Temperature High: 90 degrees F
Air Quality Index: 30
Catching My Drift?: Unclear
For Your Consideration
We Having Fun Yet: I just want to take a second to spill out the rest of the month's schedule for you - because if we're going to feel the pain, we really, truly should get the most out of it. The Kings play Dallas tonight - they're healthy but also one insane Luka heave away from losing four straight. The Kings then play the Timberwolves in a back-to-back in Sacramento. I'll have my buddy Leo Sun from Canis Hoopus to help me preview those next two games - we'll be giving our optimistic takes the first game and our realistic takes the second game. In the last week, the Timberwolves have beaten the Bulls and Heat so, don't count those as two wins just yet. A week from today, the Kings take on a Warriors squad who are clinging to playoff hope and overcoming some brutal injuries with an absolute barrage of three pointers from Steph Curry, who hit 36 three pointers this week... compared to the entire Sacramento Kings squad hitting just 33. The Kings then take on the Mavericks, again, the very next night and finish out the month with games against the Utah Jazz and then the Los Angeles Lakers.
Are these games "winnable"? Sure. An asskicking contest is winnable for a one-legged man with enough heart and strategy. But as the Kings have proven time and time again over the last nine games, over the last fourteen seasons, heart and strategy are both rare for this franchise, and even more rarely combined.
I see no reason to do a traditional preview right now. I'm not going back to the dry and crumbled well of stirring up Luka talk. I'm sure he'll look great tonight. I could try to pit Fox vs. Luka in terms of points and assists, but seeing Fox as the only guy post All-Star Break to be averaging 29 points and 6 assists feels pretty empty. He's giving it his all, I commend him for it, but seeing those precious few who try to hype up this team outside of Fox's individual performances is like watching shipwrecked men drink sand.
Prediction
Mmmm. Silica.
Kings: 125, Mavs: 122