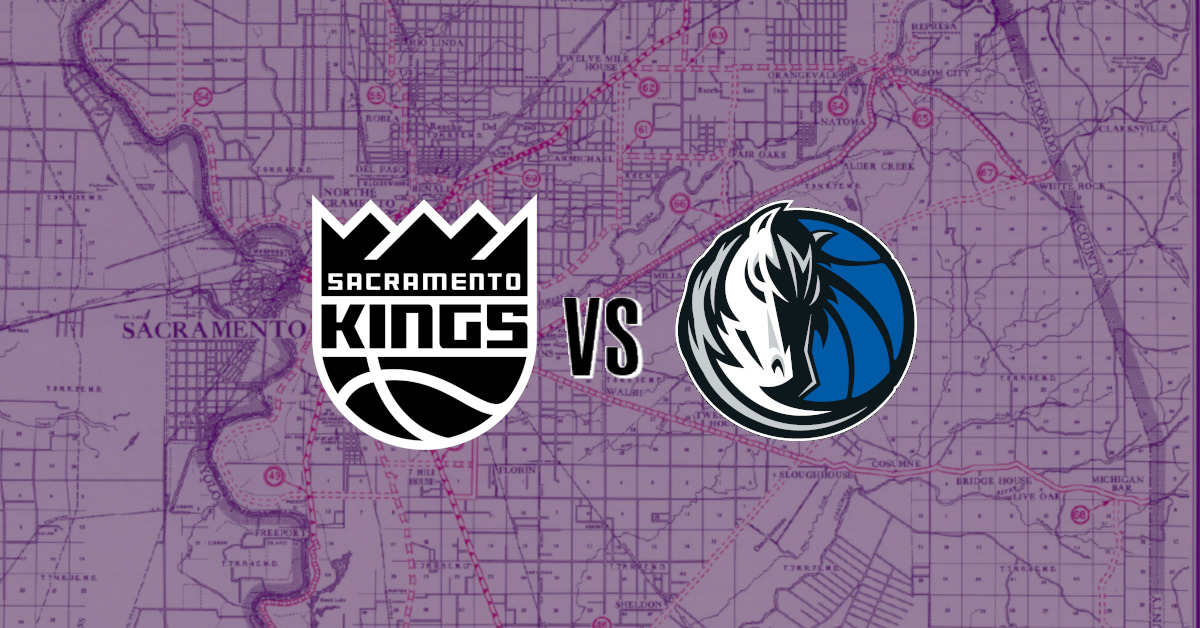 The Kings are on their second night of a back to back after beating a depleted OKC Thunder squad and will roll against a sickness-riddled Dallas team just hoping to get above .500 before the new year. Missing Luka Doncic, Tim Hardaway Jr. and a slew of role players, the Mavs will lean on second star Kristaps Porzingis to get the job done... but forget all that. ISAIAH THOMAS IS IN TOWN PLAYING FOR THE MAVS TONIGHT!
Let's talk Kings basketball!
When: Wednesday, December 29th, 7:30 PM PT
Where: Golden 1 Center, Sacramento, CA
TV: NBCSCA - Kyle Draper (play-by-play)
Radio: KHTK Sports 1140 AM
For Your Consideration
Through the Luka-ing Glass: Before we get down the road and I forget and my point gets muddled a bit, I'll state it right off the bat - this should be a competitive game that, on paper, the Kings should win. Any team missing eight players should be the ones at a disadvantage, especially with one of those eight being Luka-freakin-Doncic. The Kings are the healthier, deeper team, with a better coach and yet, I can't help but feel we may be in for a dogfight tonight.
While Tyrese Haliburton has continued his streak of good fortune with De'Aaron Fox back in the starting line-up, Fox has yet to really come back to any kind of form after his time off from COVID, having yet to get over 12 points in either of the two match-ups. Yeah, one was a blow-out and the other came with decent spurts of defensive effort against an All-Star level guard in Shai Gilgeous-Alexander, but he hasn't looked himself. COVID is obviously tricky and I lay a ton of that as the reason for his slow recovery back into the fold, but this supposed Kings playoff vehicle is going to need all tires rotated and pumped their factory recommendation if they're going to even have a chance at crossing the finish line, and Fox right now is playing deflated.
Same too with Richaun Holmes coming back to the mix. I can search for reasons/excuses for these guys all day and, well, getting an eyeball jabbed twice in a season is a decent reason to play differently after coming back. Adjusting to wearing goggles would too. He's an integral part on both sides of the ball for the Kings and averaging 19 minutes in his last two just makes things so much more difficult for Sacramento. Playing against a Mavericks team that has some truly massive guys playing big minutes for them right now, the Kings are going to need every single big body they've got available.
Really, it's those two guys. If Fox can get rolling with Haliburton's development not being impacted, and if Holmes finally finds comfort with those goggles - the Kings could run away with it. But the Mavs aren't slouches, even with all of these guys out. They're 2-2 in their last four, beating the Timberwolves and Trailblazers and losing to the Bucks by 7 and the Jazz by 4. The league is topsy-turvy and anything can happen, but a Kings loss to a team like the Mavs are wouldn't exactly be surprise.
Prediction
Isaiah Thomas goes for 40 and all of G1C cheers him on as he does it.
Kings: 116, Mavs: 109