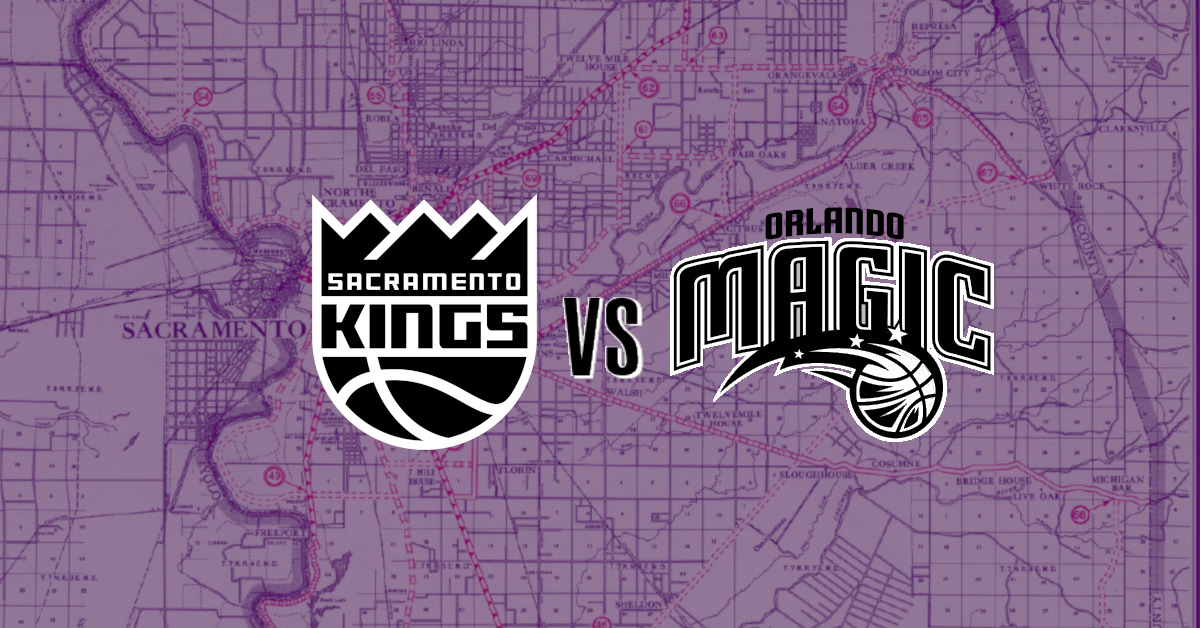 It's Friday, a few days before Valentines Day and the Kings are flying high. Did they lose their last game? Sure, but that was to a good team so we don't count those right now! The Magic have lost 15 of their last 18 games and their last three in a row, so we can cut this real short and get to discussing the fun stuff in Kangz world.
TRADE RUUUUUMORS BABYYYYY!!!!!!
Let's talk Kings Basketball!
(I'm just kidding, this is a trap game, please Lord don't bring the illusion of hope down on our heads right now!)
When: Friday, February 12th, 7:00 PM PST
Where: Golden 1 Center, Sacramento, CA
TV: NBCSCA - Mark Jones on the call.
Radio: KHTK Sports 1140 AM
For Your Consideration
The Rabbit Out of the Hat: I'm just going to go ahead and list everyone that's out for the Magic so we really understand the scope of the screw-up if the Kangz roll into Sacramento tonight.
Al-Farouq Aminu - Knee
Cole Anthony - Shoulder
Michael Carter-Williams - Foot (Who I suspect might play)
Evan Fournier - Gross Google Searches
Markelle Fultz - Knee
Aaron Gordon - Ankle
Jonathan Isaac - Knee
Frank Mason III - Groin
So that's four point guards that were out last game for the Magic and HEY wouldn't you know it but the Kings have the hottest point guard in the NBA right now! Adding to this a little further, the Magic simply don't have a point guard on their roster right now that is healthy. Even if the inevitable injury report changes come, they're only getting back a guy like Michael Carter-Williams or a Frank Mason. Starting quality players simply aren't there. Their last point guard on the roster is Karim Mane, a two-way contract that's currently balling out with the Lakeland Magic in The Bubble that the G-League has set up. That in itself should spell certain doom for Orlando and their swiftly sinking hopes of post-season play... right? Well it gets worse for Orlando - they're on the second night of a back-to-back and the Kings have finally gotten an extra day to breath in this breakneck paced schedule. So what is Steve Clifford going to do to compete tonight?
Well for one, they're going to feed Nikola Vucevic. In Thursday night's game against the Warriors, the Magic still found a way to get that man the ball and get out of his way. Vooch went for 25 points though it was on 8-23 shooting. They also had Dwayne Bacon and Terrence Ross come in and score twenty a piece, so they aren't lacking for guys who want to shoot the ball. In fact, percentage wise, they even outshot that Warriors team, taking 33 attempts and hitting over 45% of them. Yeah, sure, the Warriors took 50 shots and still hit 40% of them but, the point is, the Magic have guys who can get hot and keep that shooting pace even with the opponents, even when that opponent is a guy like Steph Curry. The Magic also ended up outrebounding Golden State and are the third best in the league in total rebounds. The Kings are going to have their opportunities to shoot, but second and third chances might be sparse tonight.
The Kings should win this one and shouldn't struggle to do so. If they're truly playoff quality, this is a game that should be 10-15 points and headed towards 20 by the middle of the third quarter. Now, will that happen? Probably not, seeing as how I set that expectation and the Kings are allergic to any form of prognostication or supposition. But they're far healthier, far more talented and flying high with confidence right now. If there was ever a blow out win for the Kings - it is this one game, tonight.
Prediction
Kings do the smart thing and throttle these guys from the start. Fox scores 15 plus points in the first quarter and generally dices up the Magic defense all night. Tyrese Haliburton goes for a double double with 17+ points and we get to watch Mo Bamba and Marvin Bagley battle it out in garbage minutes in the fourth quarter.
Kings: 127 , Magic: 112