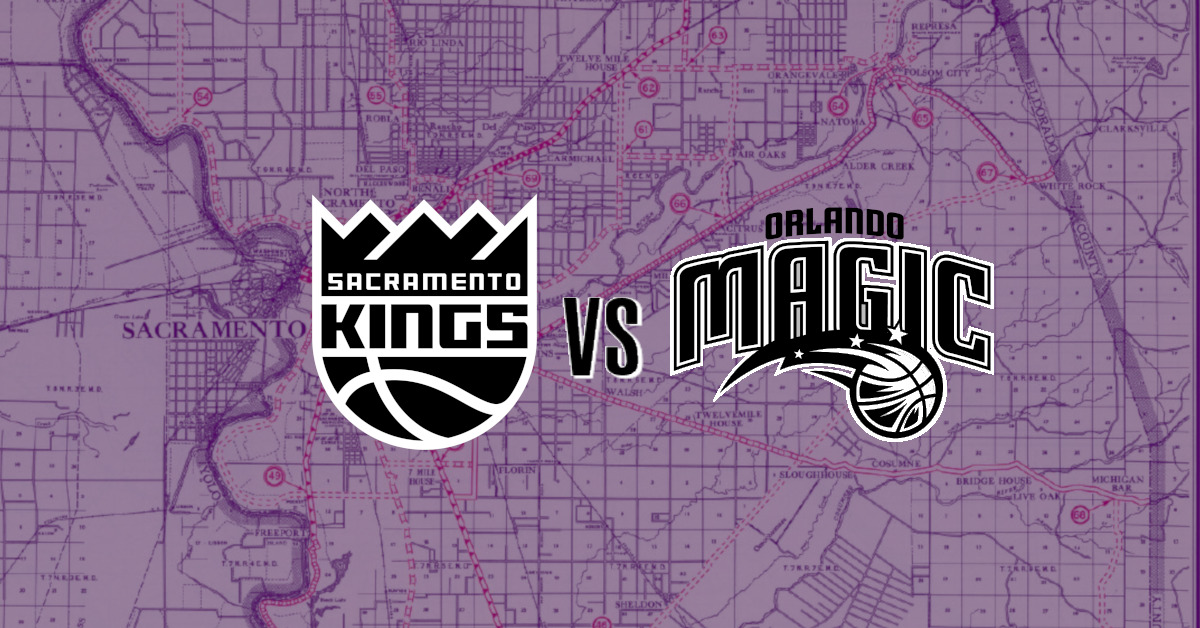 I can sum this whole game up and our expectations for it in one sentence - the Kings have won four of six and the Magic have lost nine of their last ten. That's it. We know the rest. We know that the Kings whether healthy or not should win this game pretty handily and that the Magic probably won't let them do that. Some of us will see this as a massive trap game, some of us will declare after a Kings victory that the Kings are back and the other portion of the fanbase was always crazy for freaking out this early in the season. If the Kings manage to lose? Well a good number of us will call for a nuclear airstrike to this roster and that the other half were morons for falling for the banana in the tailpipe, Lucy's football, the cheese on the trap etc. etc.
The truth is, we're all right. Every side of this fanbase is right. Yes, we should trade seven first rounders for... CJ McCollum or Domantas Sabonis or Ben Simmons. Yes we should tank for a top three pick. OF COURSE we should make the playoffs this year. Yes! The older rookie we have is the defensive culture setter of our 25th ranked defense! No De'Aaron Fox isn't a 1a player and yes he is going to be a perennial All-Star. Alvin Gentry should be fired tomorrow and given a contract extension at the end of the year! Monte McNair is scared to pick a lane and that's because he's a McGenius who is seven steps ahead. When you live in Basketball Hell, there is no logic, no reasoning. Just by observing this franchise and the drama that unfolds around it, you change the outcome of whatever is happening. So guard yourself against this ever changing reality by understanding this simple truth: your efforts to fully comprehend and understand this franchise will fail... Not because you're doing something wrong, but because you are always 1000% right.
Let's talk Kings basketball.
When: Saturday, December 8th, 7:00 PM PST
Where: Golden 1 Center, Sacramento, CA
TV: NBCSCA - Mark Jones (play-by-play)
Radio: KHTK Sports 1140 AM
For Your Consideration
Orange You Glad to Be Back: Well, the Kings have had some time off to finally practice whatever the hell it is Alvin Gentry wants to implement before another push through the breach of the Western Conference middle tier, and tonight we'll get to see it implemented against an Orlando Magic team that is absolutely beaten to hell. Sporting the second worst record in the NBA, the Magic have lost nine out of their last ten games, with their sole win being against the... the.. Denver Nuggets? Okay then. That helps to prove my earlier point here, I guess. The Magic, slayers of Nikola Jokic, fully capable of being this Sacramento Kings squad and in the process, setting aflame this fanbase till the next two game win spike.
Maybe this goes without saying because they're bad and young and chock full of weird talent, but I like this Magic team and their build. Sure, they're cursed. But they've also been blessed with some raw talent and really decent draft picks these last few years. Barring some unforeseen injury their starting lineup will look something like Cole Anthony, Gary Harris, Franz Wagner, Wendell Carter Jr. and Mo Bamba.
We'll start with the point guard. When he's been healthy, Cole Anthony has been fantastic for the Magic, averaging 19.6 points, 6.3 rebounds and 5.7 assists for Orlando. He's a good floor leader, he's a fantastic interview and he backs it up by being fearless on the court. Franz Wagner, in whom I had very little faith in this previous draft, has played his way into my heart a bit this season and I now loath that we didn't have a shot at complaining about passing up on someone who would have fit the Kings like a glove. 13.6 points, 4.3 assists and 1.2 steals a contest while shooting 36.5 percent from long range? I might have been wrong about his impact, especially early in his career and I'm glad to say so! Finally, that big man tandem of Wendell Carter and Mo Bamba could give the Kings some issues tonight. Carter essential averages a double-double with 13 points and 9.9 rebounds on 62% shooting from inside the arc and 35.7% outside it. Mo Bamba in his first real healthy season of his career, is averaging 10.5 points, 8.9 rebounds and 2.2 blocks, shooting 32.7% from deep on 4 attempts a game, or in other words, more and better from three than a majority of the Sacramento Kings.
The Magic are incredibly young and inexperienced, led by a first year coach and shot to hell with injuries. They're missing their top-5 draft pick in Jalen Suggs, their best defensive player in Jonathan Isaac and a slew of others. They're also a team that while not good, could absolutely catch fire tonight and bust up the Kings. I don't trust any team with the Kings right now, but especially not one trying to bust out of a big slump and especially not a team of kids trying to prove themselves in this league. Regardless of whether or not Harrison Barnes returns tonight, if the Kings play to the level of the Magic, they will get got.
Prediction
Yeah, none of that is gonna happen. De'Aaron Fox has another get-right game, Tyrese Haliburton rediscovered how to be aggressive on offense and someone is putting a dunk of Mo Bamba's head.
Kings: 122, Magic: 106