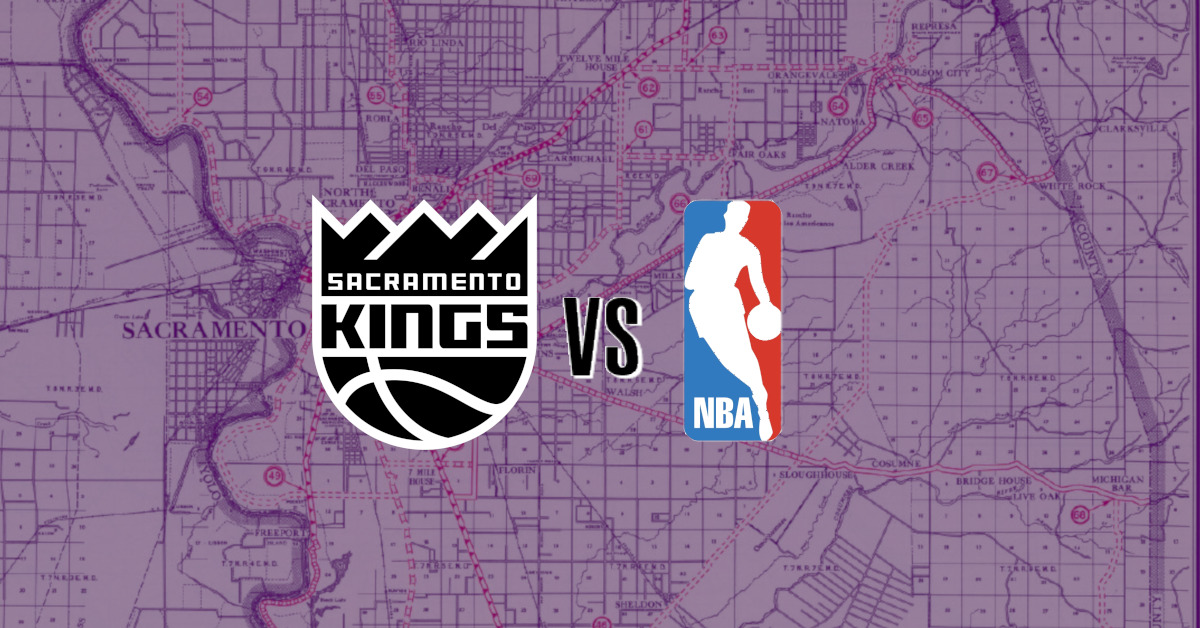 The Kings have hunkered down in Sacramento today before the start of a big storm and have apparently opened up the doors of G1C as a temporary shelter to a busload of displaced convalesced and senior citizens tonight. Yes, the Los Angeles Lakers are in town.
Winners of four straight games (and because I know you're dying to know - the Hornets, the Heat and the Hawks, twice) the Lakers faithful have limped back to the bedroom, dragged their best vintage Mark Madsen jersey out from under the bed, dropped into a K-hole deep enough to swallow the sun and jumped onto the internet to post about how there's still time for Rob Pelinka to turn this ship around only to find out six hours later that they, in fact, are Rob Pelinka and he's got six missed calls from Jeanie Buss about her signing Shannon Brown's little brother to a 10-Day, like all former Lakers player siblings are entitled too.
Good luck, Rob! A bunch of Warriors fans and four good natured sports writers are rooting for you!
Let's talk Kings basketball!
When: Saturday, January 7th, 7:00 PM PT
Where: Golden 1 Center, Sacramento, CA
TV: NBC Sports California
Radio: Sactown Sports 1140
For Your Consideration
Seventeen Times, Bro: We've reached that point in the now seemingly annual Lakers Five Stages of Grief where we all start seeing tweets from Lakers fan accounts retweeted into the timeline hyped at the fact that the Lakers, storied franchise and current employer of two former MVPs and an All-Star, have won a grand total of four in a row. Yes, the valve holding back a tidal wave of "Lakers haven't lost in 2023 *big eyes emoji*" tweets has been excitedly thrown open as a bunch of facial plastic surgeons in Studio City grip their lip fillers tight in anticipation for their longest winning streak of the season. A little Newsie runs down the street waving a paper that reads "Lakers Overtake OKC for 12th!!!!!" and James Cordon excitedly grabs an intern by the throat, squeezing their windpipe with expectancy - a costumed song and dance must be performed in some random intersection for the occasion.
All the while, the rest of the NBA continues to not pay attention. Sure, Austin Reeves has more All-Star votes than De'Aaron Fox. You know that adage about "There's more straight-A students in China than there are students in the US"? Los Angeles has that same advantage if you replace "straight-A students" with "irony-pilled, two-DUIs-but-daddy-still-pays-the-lease-on-my-Maserati-Ghibli, Crypto bro All-Star voters". Lakers stans are currently hyping up a team chock full of players old enough and feeble enough to have their ankles injured by the force of the bootlicking and frankly, it's all they have. This team isn't going anywhere. The Lakers aren't focused on championships, they're focused on the repeater luxury tax and making sure the checks from Crypto.com keep cashing until Lebron James can pass Kareem Abdul-Jabbar all time in an eventual 16 point loss to the Mavs. Lebron can go on ESPN for an exclusive interview every goddamn week and say he wants to compete, but outside being the greatest scorer in NBA history, that mans only goal is to make sure his meh-level son doesn't slip to the second round in a few years. Oh, and to cameo in whatever Judd Apatow is willing to produce.
Let's talk about tonight's game for a second. The Lakers have a bunch of bench players and Anthony Davis injured tonight, but I'm not sure how to properly analyze the impact of that statement because outside of Lebron, "a bunch of bench players and Anthony Davis" is basically all the Lakers have anyways. KobeSZN824 might want to remind you that the Lakers have the same record as the Celtics did last season before they went on their big ol' run to The Finals, but unlike the Lakers, the Celtics didn't have Patrick Beverley as their best defender, Lonnie Walker IV as their starting shooting guard and a Rob Lowe meets Multiplicity scenario where the photocopy of the photocopy of the photocopy has escaped and is now the GM of the franchise.
One last thing: It could get scary this weekend in Sacramento and with everything going on in California right now... if you're going to the game tonight - please be safe. If for some terrible reason you get trapped in your car during the worst of it, stay calm. Remember: Russell Westbrook's season high in field goal attempts is 20. Count them out, don't try to save your belongings, just head for higher ground as soon as possible.
Prediction
The standard five Lakers fans tweet me asking if I'm salty. My answer has, and will always be, yes. But they'll ask anyways. Then their college aged sister's friend, an OnlyFans model just trying to make it in this world, will post about new content and my interrogation will get cut short so he can go call her the worst words you've ever read, before logging in to check out what it was she posted. Lebron scores 26. Four out of five of my interrogators never find meaningful love.
Kings: 126, Lakers:114