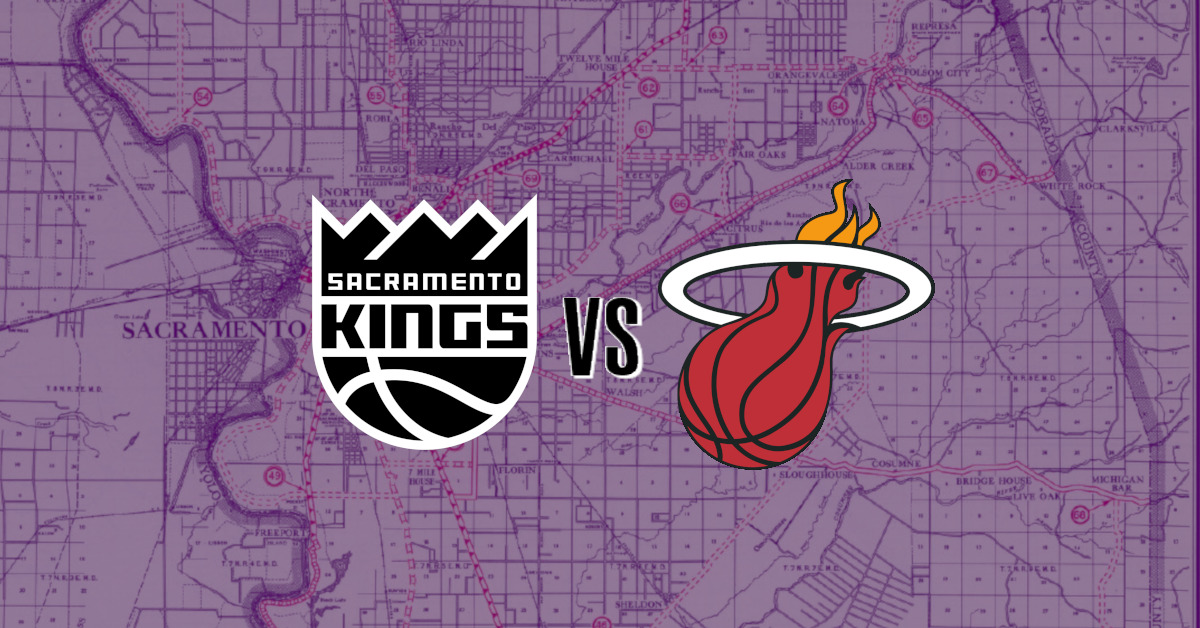 Well, folks. The Kings are back to Kangzing again and I'm sorry to report they ain't stopping anytime soon! Chimezie Metu was previously ruled out, having fractured his wrist after improperly exiting a Lithuanian tilt-a-whirl and now Harrison Barnes (sprained foot) and Richaun Holmes (knee) are also both missing this game. On the other hand, the Heat are slowly gaining on playoff territory in the East and Jimmy Butler's thirst for blood grows exponentially - a single point victory over the Kings won't be enough this time! Can Hassan Whiteside guard Bam Adebayo for 32 minutes? Will Jabari Parker making an appearance? What would chairs look like if our knees bent the other way? At least one of these questions is bound to get answered tonight! Let's talk Kings Basketball!
When: Thursday, February 18th, 7:00 PM PST
Where: Golden 1 Center, Sacramento, CA
TV: NBCSCA - Mark Jones on the call.
Radio: KHTK Sports 1140 AM
For Your Consideration
Climbing the Ladder: Miami has started trending upward since the Kings last ill-fated run in with them back at the end of January. While they've lost their last two contest (to the Jazz and Clippers) the Heat are 4-4 in February, and they're getting healthier all the time. Here's the fun part about the Eastern Conference: The Heat currently own a record worse than the Kings but because of COVID parity and some general weakness in the conference, the Heat are only a game and half out of the 8th seed. If they played in the West, they'd tie for the second worst record in the West with the Rockets and Thunder. This league has flipped itself inside out this season and I suspect COVID dictated timelines has everything to do with it. Guys like Anthony Davis are showing injuries due to the lack of rest time between the end of a championship run and their subsequent title defense. The Heat have been smacked with injuries all season. The Kings health this season might be attributed to them being just good enough to play in the bubble and not get rusty, but also crappy enough to leave immediately and get to adequately rest as well. Sure, the injury bug has finally caught up to the Kings a bit but looking around at the rest of the league and its shocking just how little Sacramento has been effected by these things.
I'm not trying to avoid talking about tonight's game, it's just habit that my brain starts seeing key injuries to Kings vets and immediately just says "welp, this isn't going to be pretty!". Do I want to see a kid like Jeffries get a chance on guarding Jimmy Butler all night? Heck yeah. Can I see Fox dropping 40 on them? Absolutely. I just start zooming out of the micro of this one single game every season around this time and well, I'm not sure this season is any different.
Prediction
Fox drops 40. I'm an idiot and the good times are here to stay, baby!
Kings: 112, Heat:109