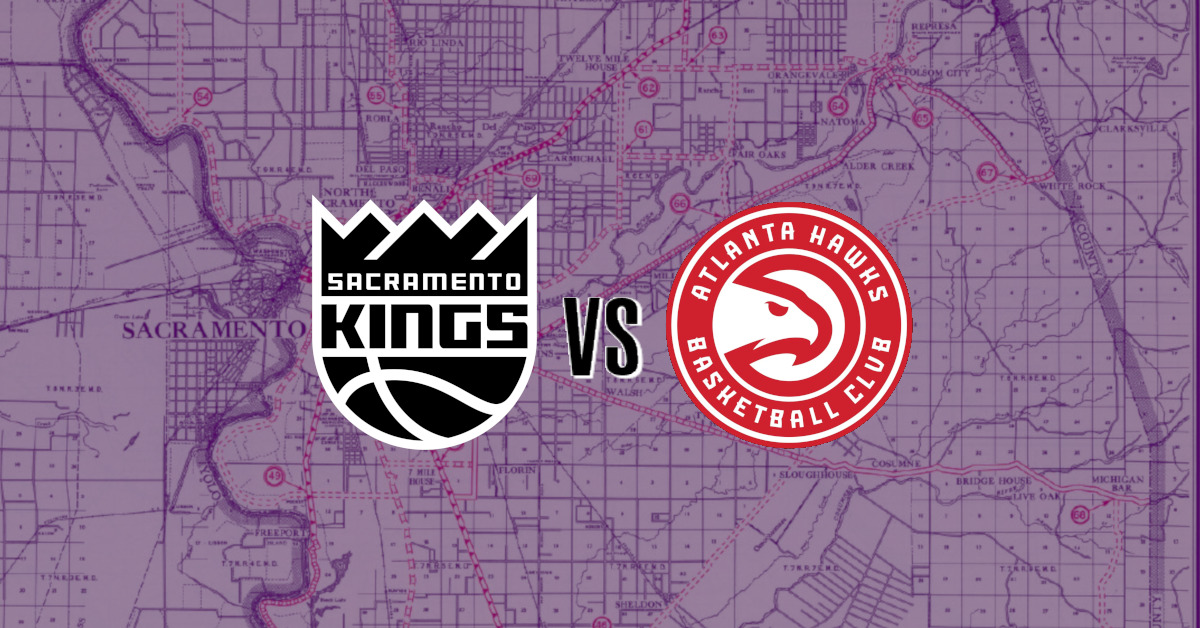 The Kings have won seven straight games and ten of their last twelve and I'm truly not sure what to think about this. I'll state some facts here and maybe that'll get my brain jogging a bit: they're in Atlanta for a game against the 10-7 Hawks who, for the last eight games have pendulated perfectly from a win to a loss, to a win, to a loss.
According to the current pattern, Atlanta is due for a win tonight. According to my gives-a-shit-o-meter: "Who".
Let's talk Kings basketball!
When: Wednesday, November 23rd, 2022, 4:30 PM PT
Where: State Farm Arena, Atlanta, GA
TV: NBC Sports California
Radio: Sactown Sports 1140
For Your Consideration
On A Silver Trae: The Hawks have had a buzz saw of a schedule over the past month and what might at first seem to be a mixed bag so far this season, with an equal opportunity to doubt their talents and praise them, I've actually come away pretty impressed with what they've been able to do of late. Half of the Bucks losses this season have come from the Hawks this month, they've split a pair of games against the Sixers recently and beat a gritty Toronto Raptors squad in OT this past weekend. They've lost to the upstart Utah Jazz, the Eastern Conference champion Celtics and the Cleveland Cavaliers - all teams that one should have no real shame in dropping a game to. The Celtics game was a bit rough - losing by 25 and allowing 7 players to score 14+ points is never fun, but… outside of that they've been in every game they've played in. In some ways, they're a bit Kangzy, in that they hang in there, only to then lose come crunch time.
I guess what I'm trying to say here is, I'm fairly certain they're better than their record suggests.
Let's drop into some nitty gritty here. Coach Nate McMillan's Hawks are playing right about the middle of the road through 17 games this season - they're 16th in offensive rating, 14th in defensive rating and they score and give up the exact same amount of points 114.4 on both ends of the coin (good for 11th in scoring and 20th in opponents scoring per game). They get up and down fairly quickly, running at the 6th fastest pace in the NBA, but in doing so still take care of the basketball; they're third in the NBA in turnovers per game and fifth in total rebounds.
There are some surprises from this Hawks squad though. For a team that employs a player of phenomenal range and prowess like Trae Young, the Hawks are second to last in three point attempts per game and shoot the fifth worst percentage from deep in the entire league, clocking in at just 32% from behind the line. Trae himself is only at 7.2 attempts per game and hitting from behind the arc at an abysmal 30.5%. The only two players that are hitting above the team mark of 32% and attempting more than a shot and a half from that range are DeAndre Hunter, who shoots 36.5% on 3.9 attempts per game and rookie AJ Griffin, who shoots 38.1% on 3.2 attempts in 16 minutes. The Hawks take and make the most two pointers to compensate for such abysmal deep shooting, but even then, they shoot in the bottom ten in two point percentage as well. Things care get UGLY for them at times.
All that being said, opponents that face the Kings have started off incredibly lucky in their abilities to get hot from deep, even while being well defended by Sacramento players. Detroit the other night went from throwing boulders into thimbles against every other team they faced to shooting peas into the ocean. In fact, teams are shooting 39.2% from long range against the Kings, making Sacramento the second worst team in the league in terms of opponent percentage. Sure, teams also shoot the second least amount of threes against the Kings as well, but this phenomenon has happened more than enough times to start the season that we as fans should just brace for a crazy shooting night from someone.
It's the day before Thanksgiving. People are traveling, the game is in the afternoon and we all have better things to do than read the stats less than 20 games into the season. Ooooh well, what about the Kevin Huerter revenge game? When else can we talk about Bogi being injured as heck since joining the Hawks? Some other time, family, because you forgot something in your shopping that you did earlier this week and this is your reminder to go get it now before you forget again!
Prediction
Trae/Dejounte vs. Fox/Huerter is an offensive slugfest all night. Capela and Sabonis battle each other on the glass before Sabonis gets him into some foul trouble. Okongwu makes me look good for saying I'd take him over Wiseman waaaay back in the '19 draft. Kings go into Turkey Day gnawing on some Hawks drumsticks.
Kings: 122, Hawks:109