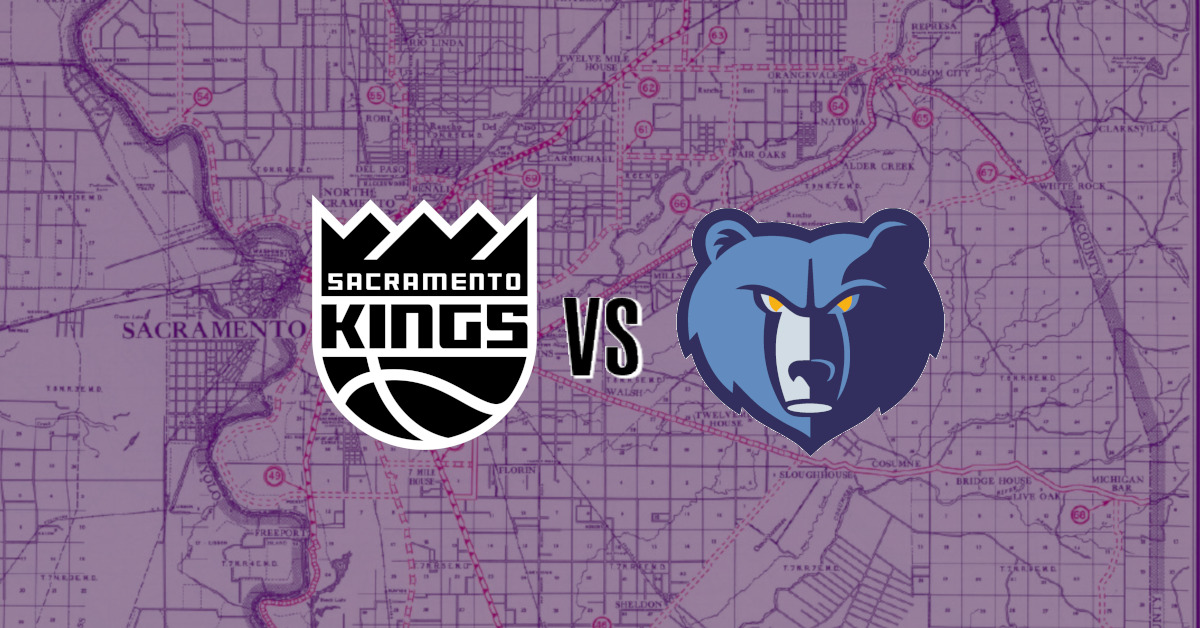 The Sacramento Kings took what was maybe the most disgusting, boring and punishing contest of the year through three and a half quarters and turned it into maybe my favorite contest in a long while with their triple-OT win over the Los Angeles Lakers on Friday night. It had everything: Fox hitting clutch mid-range jumpers, Marvin Bagley and Alex Len bullying an all-time great, Lakers fans begging online for PHIL JACKSON to come back into the fold - an absolute treat after some truly abysmal basketball. Now they'll have to face off against a young and hungry Memphis Grizzlies squad that's playing without their leader, Ja Morant, who is out for a good little while with a knee sprain. Can Sacramento spin their team success against the Lakers into a prolonged winning streak?
Let's talk Kings basketball!
When: Sunday, November 28th, 3:00 PM PST
Where: Fedex Forum, Memphis, TN
TV: NBCSCA - Mark Jones (play-by-play)
Radio: KHTK Sports 1140 AM
For Your Consideration
Win and Bear It: Gonna make this a quick hitting like I do all early games and because well I've gotta go read more Lakers' blog posts and comments to fuel up for another rage-induced, insult vomit style preview tomorrow. We'll start here: we have no idea how the Grizzlies are going to come out and play sans the heart and soul of their team, Ja Morant. The kid has been fantastic this year, everything we'd hoped for from De'Aaron to start this much hyped season in Sacramento and it is a damn shame he isn't able to face off against Fox this afternoon. That being said: the Grizzlies had dropped three of their last four prior to Ja going down and by pretty decent margins, losing to the Timberwolves by 43, the Raptors by 13 and the Hawks by 32. Now again, we're discussing a Kings game here so before we get to excited, they also pulled off a win against the Jazz during this skid as well, so don't start taking them for dead just yet.
The Grizz are one of those teams sad sacks like me would love to root for - a bunch of young guys, picked intelligently all up and down the draft boards by a really good front office and bolstered by a vet or two to add a little leadership. Every draft crush that Bryant has had over the last few years has ended up on the Grizzlies and, well, wouldn't you know it but those picks are panning out!
(Someone hire Mr. West, please.)
Obviously, Memphis is entering a bit of a holding pattern with Ja out. I'd assume Ty Jones is going to come in and start at point guard for the time being with Morant on the sideline. How that effects what the team does is anyone's guess. Even before the injury, Memphis was last in defensive rating in the league and giving up the most points on top of it, 116.4 points a game. They were 6th in blocks, 3rd in steals and 10th in player fouls so, they were blitzing and it was working on paper, and yet, obviously, it wasn't. They're 13th in the NBA in rebounds, and shoot in the lower middle third of the NBA from both two and three point range and generally do things that beget a record of 9-10, good for 9th in the Western Conference. The Grizzlies are infinitely beatable, even with all that young talent, especially without human firework, Ja Morant. If the Kings have legs, if they're healthy and if Alvin Gentry decides to coach at an above-Walton level, the Kings could have themselves a nice little win streak brewing.
Or they could still lose by thirty... who knows with this damn team.
Prediction
I KNOW WITH THIS DAMN TEAM. Fox goes out and blazes for 40 just to remind all the doubters that he is officially back and ready to attack. Tyrese Haliburton, rocks for 20 points, 10 assists and the Kings blow out the Grizzlies.
Kings: 128, Grizzlies:104