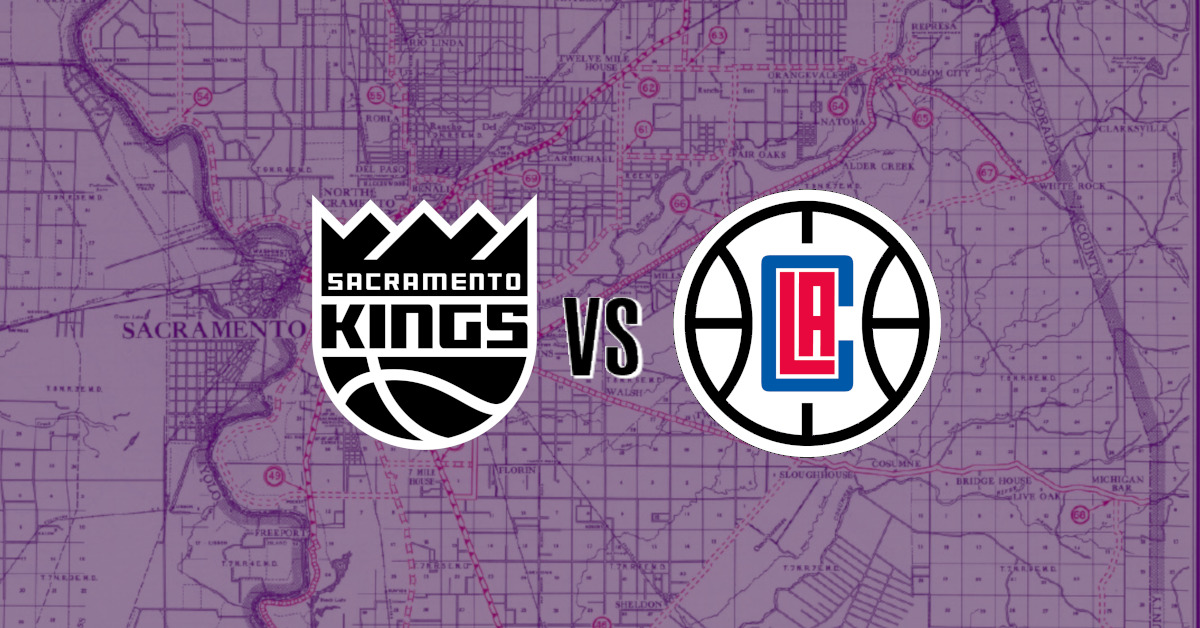 Even with three players down and out due to Health and Safety, the Clippers remain one of the healthier teams in the league (some guy name Leonard being out notwithstanding) and are currently in town, dragging both a three game losing streak and an 0-2 grudge against the Kings this season into the Golden 1 Center! With some newly signed bench fodder in the form of Ade Murkey and Emmanuel Mudiay, the Kings are going to have to weather the storm without a good deal of their crew for the fourth straight contest, but will be getting back a key cog in the front court, Richaun Holmes, who is expected to return after a seven game absence! Will Tyrese Haliburton continue to flash that All-Star level stuff he's been dishing out the last three games? Will Buddy Hield figure out he's allowed to make shots in the first half? Will the number of Haliburton-Holmes pick and rolls this game be higher than the number of shots Chimezie Metu takes?!
Let's talk Kings basketball!
When: Wednesday, December 22nd, 7:00 PM PT
Where: Golden 1 Center, Sacramento, CA
TV: NBCSCA - Mark Jones (play-by-play)
Radio: KHTK Sports 1140 AM
For Your Consideration
Finishing Strong: Including tonight, the Kings have 5 games left in 2021 and as expected, ain't a single one going to be a cake walk, especially now considering the 800 lbs virus in the room. Up until right before we hit publish on this article, the Clippers we're projected to have nearly everyone that's played big minutes for them this season outside of Isaiah Hartenstein (ankle) and Marcus Morris Sr. (health and safety) - well, I've got my jinx game going early with Reggie Jackson now out due to health and safety as well as Luke Kennard who's suffering from a bum hip. Take into account that they still have a top 20 player in the NBA in Paul George and have lost a total of once to the Kings in Sacramento in the last decade, we can rightly say they've owned this match-up for a long ass time and tonight isn't going to be any easier going up against a team just barely keeping their heads above .500 in the West. From here, the Kings will get a rematch against a Grizzlies squad that went up by over 30 against them just last week and for some added fun, Ja Morant is back in action. The most winnable of these games will be the one after Memphis, in which the Kings have a chance to go up against the Thunder, a team who signaled the fall of the Walton Era and just generally bummed the fans of this team out for truly the first time earlier this season. They're a darling team of mine, obviously, but they're also have beat the Clips, Grizz and Raptors already this month so, consider them dangerous to a team like the Kings. Sacramento wraps up the year in a two game series at home against the Dallas Mavericks, who have the same amount of guys out with injuries and COVID as the Kings currently do, with Luka Doncic currently being one of them. There's a little over a week between now and then, but if Doncic plays, the Mavs will always be the favorite to win against this current Kings squad.
With all this chaos between who the Kings could have been, who they are now and who they are when they're healthy, I have no idea how the Kings are going to fare in foreseeable future. Haliburton has three straight games of 20 points, 10 assists and playing at the level we all hoped he could play at. What it means for Fox, for McNair's confidence in this core or in trading assets away - who the hell knows. Guys are flying on and off of the active roster like crazy, COVID lurks in the lungs of lord knows how many and from everything Adam Silver seemed to indicate yesterday in his interview that's been making the rounds, this season is going to march on, regardless of the rising cases. All this to say, at this point, the season and the stats and the wins all are pretty much useless. Prognostication fails in times like this and as such, there's a window for the Kings, whatever iteration exist in the present moment, to succeed. Whether that's taking advantage of a panicked market to drop or add players, whether that's to evaluate youth or fit of various strange line-ups, or even just winning games because other teams are in crisis and looking past Sacramento to more important match-ups. Chaos can be an equalizer in the right hands. Whether those hands belong to McNair or Haliburton is anyone's guess.
Prediction
I'm going to keep predicting a Tyrese triple-double till it happens. Tyrese gets hot and goes for 30-12-15 as an early Christmas gift to the the city of Sacramento. Richaun Holmes scores 25 in his return and sporting some fresh goggles to boot. Portugal declares war on Sacramento for harming Neemias Queta.
Kings: 122, Clippers: 117