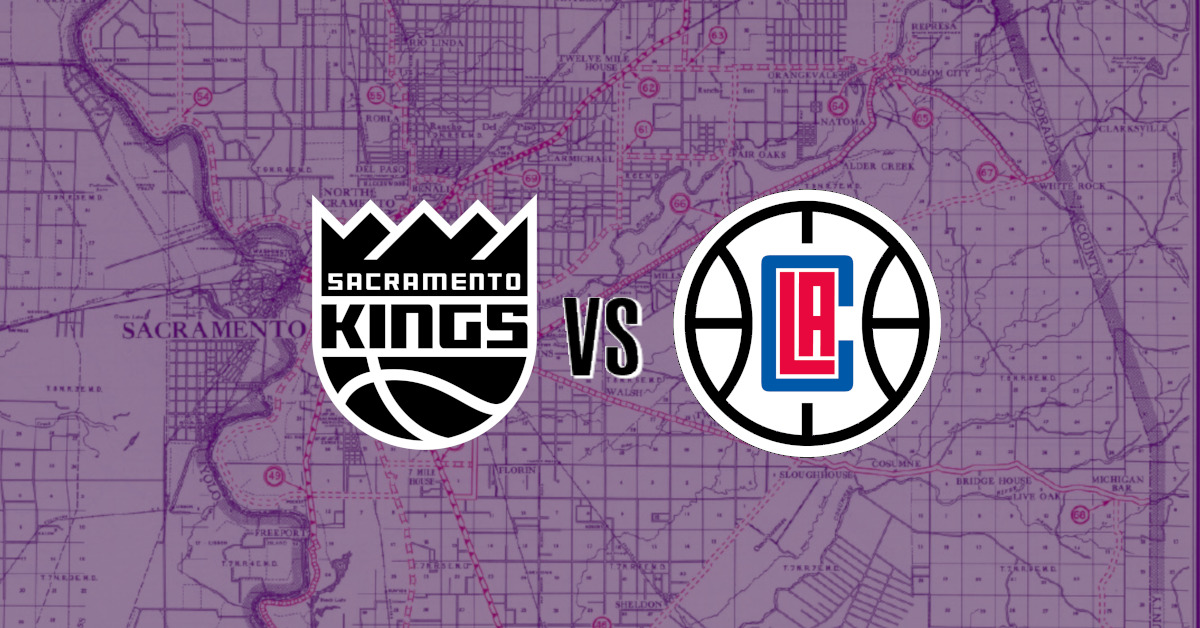 After digging themselves into a seven game hole over the last few weeks, the Kings were finally coaxed out today to travel to Los Angeles where they must take on the team tied for the second best record in the West and current owners of two straight wins by 35+ points. Unfortunately for all Sacramento fans, when emerging from their hiding spot the Kings managed to see their shadow, which of course means six more weeks of no defense. The Clippers are healthy, hungry and on an a tear right now, playing at home against the worst defense in NBA History. This can only mean one thing - they don't stand a chance tonight.
Let's talk Kings basketball.
When: Wednesday, January 20th, 7:00 PM PST
Where: Staples Center, Los Angeles, CA
TV: NBCSCA - Kyle Draper on the call.
Radio: KHTK Sports 1140 AM
For Your Consideration
Biden Our Time: Let's see, what can we do to hype up today's game against the Clippers, who just five days ago beat the Kings by 38 points? I guess we can celebrate the fact that De'Aaron Fox's offensive outburst against the Pelicans took his scoring up to 20.5 points? He's now shooting a decent, if a little pedestrian 34.5% from deep which is, well, a relief seeing as how in pre-season he was cracking glass on a routine basis. Buddy Hield has strung together some decent shooting games of late and seems to be progressing to the mean a bit with his long ball - up to 36.7%.
Marvin Bagley, who is probable to play today after some wrist soreness, is slowly turning his sinking ship around. Over his last seven games, Marvin has upped his scoring to 16.6 points and jumping his shoot efficiency - shooting 58% from inside the arc during that run of games and 42% from behind it. It isn't all good though. Paul Headley pointed out the other day on Twitter that in 28 isolation possessions this season, Marvin Bagley's opponents have scored 40 points on 15 of 25 shooting, which is good for 70.0 EFG%. Teams are figuring out that he's a quick and easy meal if they can get him one-on-one and it's going to be an extended season of lesson learning from Marvin on that end of the floor.
Finally, Tyrese Haliburton hasn't gotten severely injured or gone insane in the vacuum that is the Sacramento Kings franchise. There's the positives! Enjoy the game... or don't! It's a game time decision for me!
Last Fun Fact of the Day To Distract You from This Terrible Team: Sunday's game against the Pelicans saw De'Aaron Fox set a new career-high with 43 points on a career-high tying 17 made baskets to go along with a season-high 13 assists. According to ESPN Stats and Info, Fox is the first player in the Sacramento era and first player in franchise history to score at least 40 points and have 10 assists in a game since Tiny Archibald did so on March 13, 1973 for the Kansas City Royals. Woof.
Prediction
Though it is Inauguration Day in America, Sacramento will once again prove that Kings are the true headliners. Also, they announce prior to the game that anyone in their franchise who is anti-vax is fired and well, they immediately improve.
Kings: 221, Clippers: 211