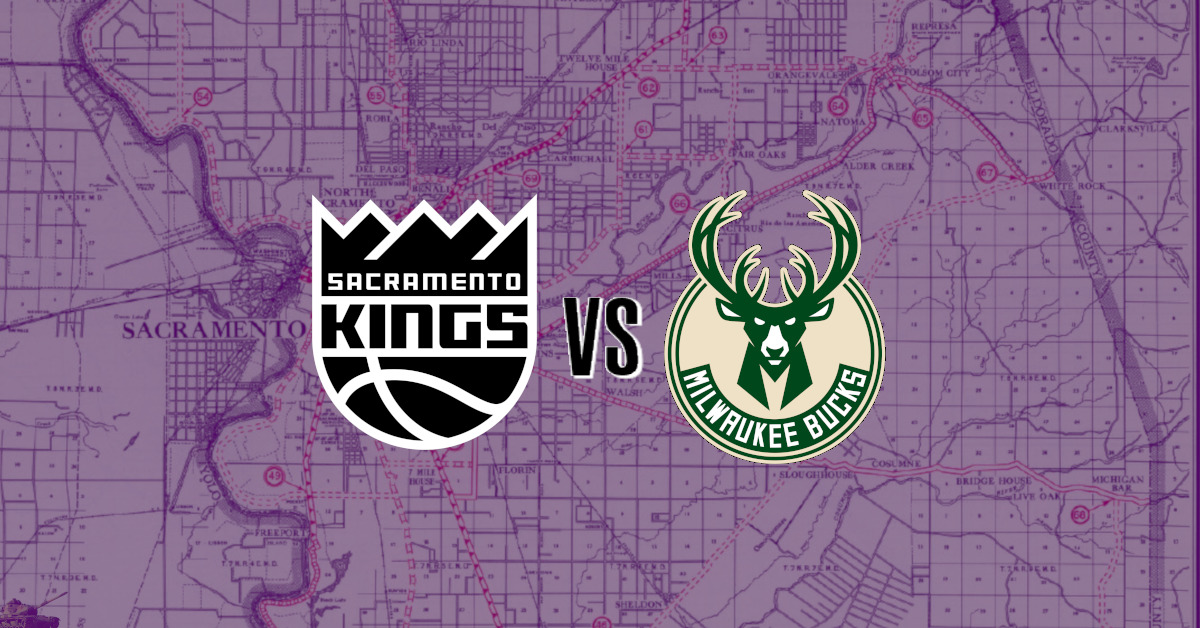 The Kings are flying high after their 9 point drubbing of the Chicago Bulls on Monday night. Sure they nearly gave up another 20 point lead at halftime but a moral victory within an actual victory is enough for me! (It isn't, I'm a miserable human being and I hate everything).
We don't have long to celebrate! The defending champions are in town and looking to keep their winning ways alive. All their major players are healthy (save for Pat Connaughton), and they're turning up the heat at just the right time - having lost just twice since the All-Star Break, by three to the Nets and Saturday night against the Warriors. Can De'Aaron Fox keep that heater filled with coal? Can Domas Sabonis hold his own in the paint against the best rebounding team in the league? Will Darvin Ham do something that pushes himself to the top of the leaderboard in future Kings coach discussion?
Let's talk Kings basketball!
When: Wednesday, March 16th, 7:00 PM PT
Where: Golden 1 Center, Sacramento, CA
TV: NBCSCA - Kyle Draper (play-by-play)
Radio: KHTK Sports 1140 AM
For Your Consideration
Buck of the "I Wish": The Bucks are just one of those teams that I pretty much love to their core. They're that uber successful person that everyone raised in a small town has - that kid from your little high school who went big time that you just root for because they got out of the small-minded town of your youth. A small market team that was threatened with relocation if an arena deal didn't get done AND who has drafted well, overcome some bad coaching choices, sticking with their good one despite some struggles and ultimate won a championship? They're the anthesis of the Kangz experience and still one of the big examples as to why it's so hard to quit this team. The Kings are JUST competent management, a Top-20 player of all time, a list of clutch role players, a fantastic head coach, a winning culture, and a lot of luck in the playoffs away from winning it all! I can't quit now when we're so damn close!
Of course, of course, all this is easier daydreamed about then actually assembled. The Bucks could be rolling in the cellar still with us Kangz supporters had Mark Cuban decided to draft Giannis in a long-term success move over drafting and trading Kelly Olynyk for pieces that would help them win now. Acquiring a star of Giannis' caliber is tough enough, finding one with his demeanor harder still, doing so with the 15th pick in the draft damn near impossible. Winning the lottery without getting a single number right like Milwaukee did isn't something to expect in Sacramento, or anywhere else for that matter. Only Denver can really brag about being luckier than the Bucks. But I'll say that I stay dreaming about it and pointing at the Bucks as a "if they can get out of this one stop town, anyone can".
Now on to the actual game - I don't really have to say it but the Bucks are one of the best teams in the league today and a really, really tough out for the Kings. If Giannis being a Galactus-level threat to Sacramento's existence weren't enough, Khris Middleton and Jrue Holiday are still plenty good at forcing the Kings head underwater for 48 minutes. If you enjoy watching Davion Mitchell play, give him enough Rare Candies and he becomes Jrue Holiday, one of the men I'd most expect could stop De'Aaron Fox's hot streak dead in its tracks. Khris Middleton, Antetokounmpo and Bobby Portis are going to make life hell for Harrison Barnes regardless of the position he's guarding tonight and Domas Sabonis is going to take the scraps of whoever's left between those last two. This isn't even to mention that on top of the genuinely good, terrifying players that the Bucks run out every night.... they also employ one of the least likeable, most frustrating, trust-fund baby-esque, frat bro wannabe's that the league has employed in a great long while in Grayson Allen. I'd love to see Donte DiVincenzo have a get right, revenge game against a Bucks team that picked the Duke dookie that is Allen - whether that happens or not is entirely up to fate.
I can throw some stats your way, I guess. I mentioned the Bucks are the best rebounding team in the league already, they're also top 4 in both three point attempts and percentage, so they take alot and they make alot from deep. They're in the Top 10 in steals while also being a Top 3 team in keeping their hands to themselves. They score the 4th most points in the league, hold teams to the 15th most and run at the 9th fastest pace in the league. In short, they're good.
Okay that's more stats than I've had to drop in a month so I'm done! Good day!
Prediction
Slamson and Mr. Lopez are going to do something for 3:16 Day, which I've been told is a wrestling thing. I couldn't careless about WWE but I hope it's funny and gets many a retweet. Grayson Allen does something shitty, Domas sends an elbow to his head that deletes him from the timeline and we all live happily ever after and none the wiser.
Oh and Fox gets 35.
Kings: 125, Bucks: 119