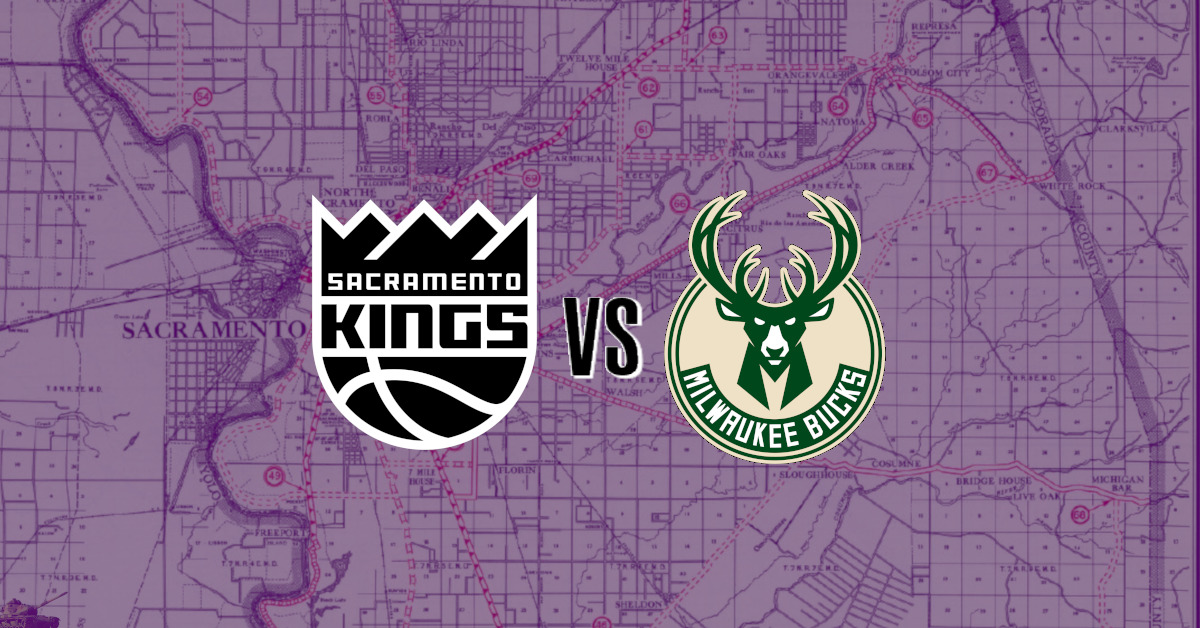 How disappointing was Friday nights 115-94 loss to the depleted Los Angeles Lakers at home? Just when you thought the Kings had possibly, maybe, finally turned the corner, they deliver that performance in a big game? Maddening.
The Kings have another game tonight, but first: some paragraphs on the playoff picture.
When: Thursday, April 3rd, 7:00 PM PST
Where: Golden One Center, Sacramento, CA
TV: NBCSCA - Mark Jones on the call
Radio: KHTK Sports 1140
The Kings didn't show up last night, but the loss didn't break Sacramento's play-in chances. Not by a long shot. The current-10-seed Warriors are just 3-7 in their last 10 games, and suffered their own disappointing 53-point loss (FIFTY THREE!!!) to the Raptors as Steph Curry continues to miss games with a tailbone injury.
The Memphis Grizzlies look like they figured some things out. They're 6-4 over their last 10 games, but 3 of those losses came against the 37-11 Utah Jazz. They've done a nice enough job beating the teams they're supposed to beat.
I think we're in for a four team race down the stretch for both the 9th and 10th seed between the Spurs, Warriors, Kings, and Pelicans, and I still like Sacramento's chances despite what we saw against the Lakers, largely because those competing 10-seed teams have bigger problems than a disappointing home loss.
Of the four teams listed above, New Orleans has the most difficult remaining schedule and the most ground to make up. The Warriors have the most serious injury concerns. The Spurs clearly have the best coach, but may have the lowest talent ceiling. The Kings are somewhere in the middle. They've got upside and urgency, which is a pretty good combination when trying to reach a goal that might not mean as much to some of your competitors, but their inconsistency could certainly hold them back.
That brings us to tonight.
For Your Consideration
The real problem with losing to a team like the Lakers last night is that you've got a near-impossible game to win against the Milwaukee Bucks just 24 hours later. The Bucks are 7-3 over their last 10 games, significantly more talented, and matchup nightmare.
The Kings already lost to the Bucks once this season with Giannis dropping 38 points in 33 minutes. The Greek Freak shot more free throws (24) than the entire Kings roster (20) combined. A (likely) loss tonight would put the Kings on a 3-game losing streak (after a 5-game winning streak) and we've been watching this movie all season long. The Kings are hot, the Kings are cold, the Kings are hot again, the Kings are cold again, and so on.
Luke Walton needs his starting unit to be better than it was on Friday. I've praised the new Kings Death Lineup plenty this season, but they won't beat anyone when Buddy Hield, De'Aaron Fox, Richaun Holmes, and Tyrese Haliburton combine for just 39 points. Sacramento needs that unit to carry them every single night, and they didn't vs. the Lakers. They must get back on track tonight vs. the Bucks.
Prediction
A win vs. Milwaukee would be huge, and I'm going to predict it because that is what we do here, but I wouldn't bet on it.
Kings 122, Bucks 117.