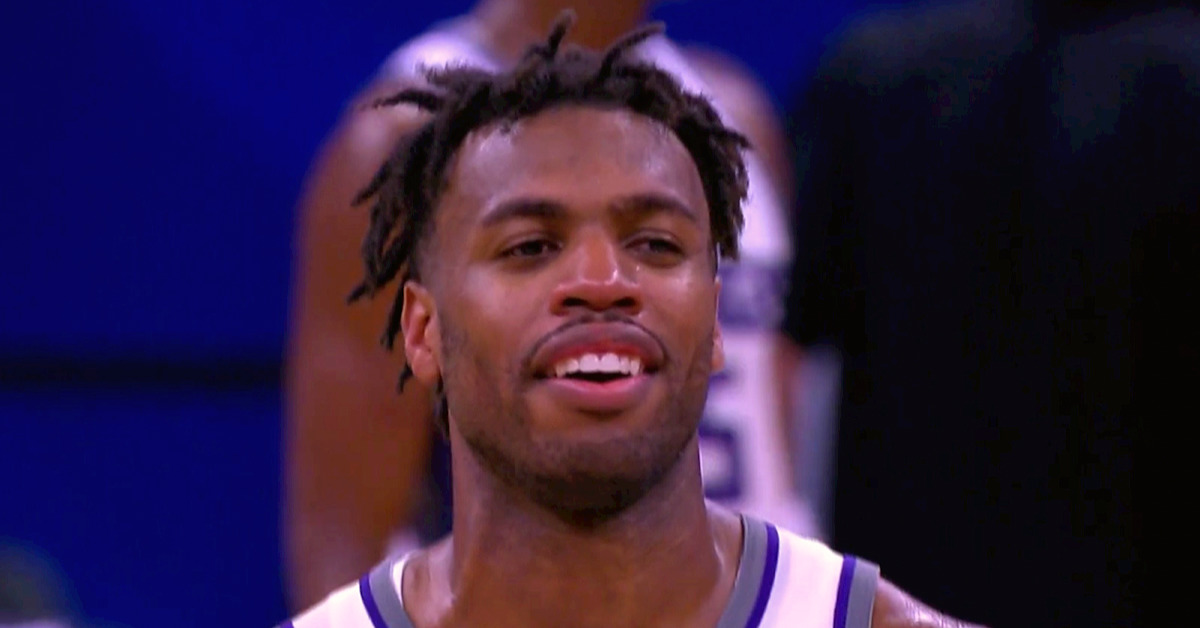 After facing their first two postponements of the season, the Sacramento Kings kicked off their road trip with a convincing victory against the injury-riddled Orlando Magic, winning 121-107.
All five starters for Sacramento chipped in at least 16 points, with Buddy Hield's scorching performance topping the charts. Hield finished the game with a season-high 29 points, drilling 7-12 triples in the process. Fox, though struggling from the field, flirted with a triple-double and the big men, Marvin Bagley and Richaun Holmes, each garnered double-doubles as Orlando could not overcome their presence. Nikola Vucevic and Evan Fournier paired for 51 points but received no aid from their teammates, especially Aaron Gordon, who shot 1-9 from the floor in 26 minutes.
The Kings started the game active from the get-go. Harrison Barnes drilled back-to-back threes €" one on a catch-and-shoot with the defense scrambling and another off a dribble hand-off pull-up. Hield revived his mid-range shot early on, knocking down two of them in what hopefully is a positive trend going forward. Orlando struggled to generate good looks; they ran horns sets for Cole Anthony to flow downhill on mismatches, but Sacramento cleaned those up. Orlando finished the first quarter shooting 8-26. Sacramento lit it up from deep, going 5-7 in the first.
The second quarter commenced with Cory Joseph and Hassan Whiteside running pick-and-rolls together. It transpired just as you would imagine.
Terrence Ross provided a necessary spark for Orlando off the bench coming off screens, but Orlando still failed to string multiple solid possessions together. Marvin Bagley grabbed offensive rebound after offensive rebound and displayed pleasant vision with a kick-out pass to Cory Joseph, who converted the catch-and-shoot three. Sacramento would lead 65-50 at the half, with a 9-17 clip from deep as a team. Buddy led the way with 15 points as the Bagley-Barnes dyad chipped in 11 each.
Sacramento opened the third quarter with a full-court press defense. Bagley drew some fouls to earn trips to the charity stripe, but went just 1-5 €" maybe the wrist affected his release? Glenn Robinson III made his debut after Luke Walton stuck to an eight-man rotation in the first half, but Robinson's impact throughout the game would be minimal. Tyrese Haliburton struggled with his shot tonight, but he generated an easy floater navigating off a strong Whiteside screen. Orlando continued to flounder on both ends. Dwayne's bacon started sizzling (his shot, if you're wondering) in the quarter, but even those flames vanished quickly.
The Kings continued to attack Orlando relentlessly and would take a 108-88 lead after Hield drilled a three in transition after Fox's heads-up shovel pass. Barnes caught fire, curling off picks and attacking the rim downhill. Fox and Barnes also created some positive looks in the pick-and-pop game with each other. The game took a little longer to put to rest than necessary, but the Kings finished the job, winning 121-107.
Game Notes
Despite shooting 4-17 from the floor, Fox continuously attacked the basket and drew fouls, going 7-8 from the free-throw stripe. He added 10 assists, eight rebounds and a block to his stat sheet. His backcourt mate, Buddy Hield, turned in his best performance of the season. Along with his 29 points, he added five rebounds, three assists, three steals and a block. He executed on both ends.
Marvin Bagley, despite the free-throw struggles, finished with 16 points, 12 rebounds, two assists and a steal in 22 minutes. He was a magnet on the offensive glass. His frontcourt partner, Richaun Holmes, added a staunch 20-point, 12-rebound game on 8-11 shooting.
Harrison Barnes clocked out a happy man, scoring 21 points on 8-11 shooting to join his five rebounds, four assists and two steals. Active hands were a theme on defense for the Kings, as they came away with eight steals and some deflections.
The bench play was far from perfect, especially with scoring, but Haliburton impressed with a quiet seven assists. The shot disappeared for the rookie, but quality passing and defense aided his 30 minutes.
Game Stats
The Kings shot 14-33 from three-point range, good for 42.4%. However, they were 17-26 on free throws, a 65.4% mark.
The Kings turned it over 15 times, and Orlando scored 23 points off them. The Magic turned it over 14 times, but the Kings mustered just eight points.
Sacramento's largest lead was 22 points, whereas Orlando never led.
Next Game
The road trip continues to Tampa Bay on Friday, where the Kings will take on the Raptors, who aren't in Toronto because of COVID-19 regulations. Tipoff is at 4:30 p.m. PST.