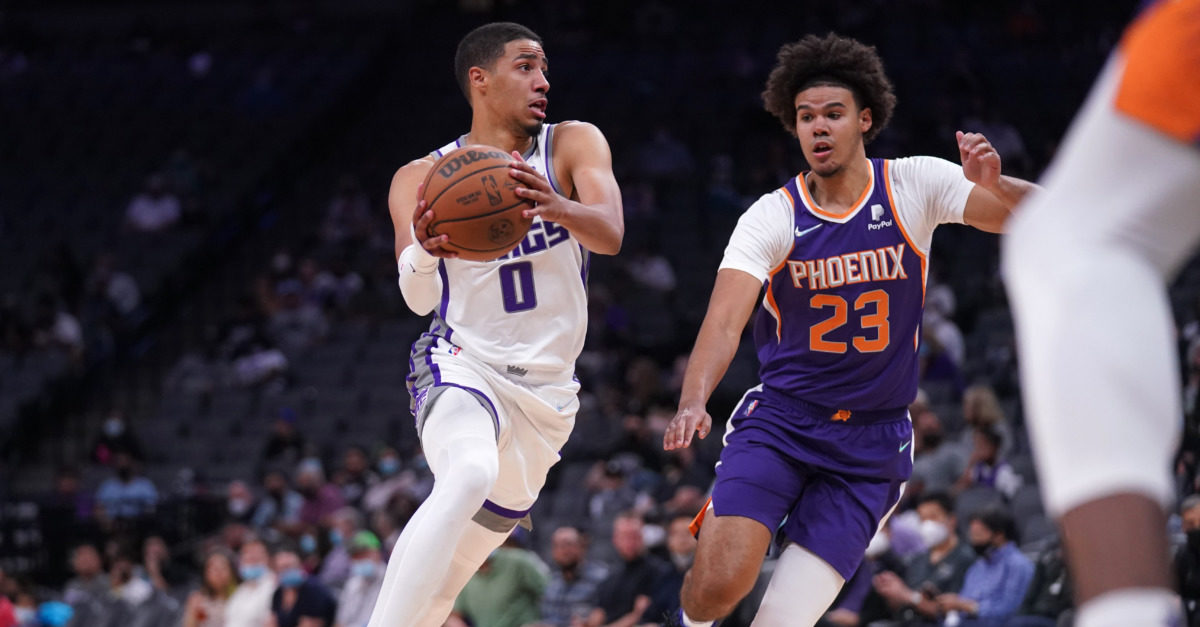 The Sacramento Kings kicked off preseason with an entertaining win over the Phoenix Suns, with a final score of 117-106. While we all obviously know that it's just preseason and we don't want to overreact (it's worth noting that Chris Paul and Devin Booker did not play), we can still take away some observations on things that went well and things that did not.
Tyrese Haliburton was electric. He finished with 11 points, 5 assists, 5 rebounds, but the stat line doesn't really capture how fun Haliburton is to watch out there.
Alex Len and Tristan Thompson are a big upgrade over Hassan Whiteside. Defense, speed up and down the court, screens, they did all the little things you want from backup big men.
Davion Mitchell is going to be fun. He started a little shaky, but settled in as the game went along and had some amazing defensive plays.
The Kings have a lot of options for three guard lineups. The Kings ran out multiple combinations of De'Aaron Fox, Haliburton, Mitchell, Buddy Hield, and Terence Davis. The challenge will be on the defensive end, but the three guard lineups were able to disrupt passing lanes and push the pace for easy baskets.
Marvin Bagley looked solid on offense and ran the floor hard all night, but continued to struggle on defense. I thought he looked best in lineups next to Alex Len. I do want to note that Bagley made a really nice little baby hook with his right hand!
De'Aaron Fox struggled on offense and finished with just 6 points but added 3 assists and 6 rebounds.
The Kings are off on Tuesday and will play the Clippers on Wednesday.