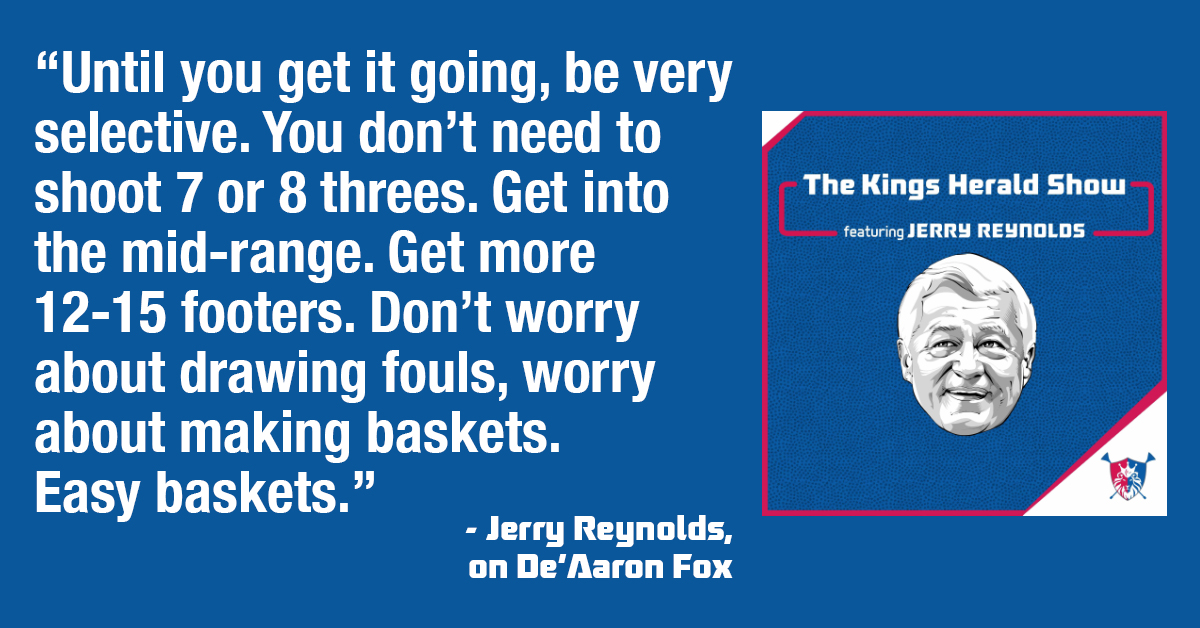 The Kings Herald Show returns with some regular season basketball to talk about! The Sacramento Kings are 3-3 with big wins over some of the better teams in the NBA, but De'Aaron Fox and Tyrese Haliburton are struggling.
How long can Harrison Barnes and Richaun Holmes hold it together while Fox and Hali try to break out of their slumps? Jerry Reynolds, Will Griffith, and Tony Xypteras break it all down on the latest episode of The Kings Herald Show.
Timestamps:
(1:20) First impressions on the 2021-22 Sacramento Kings season.
(10:40) How is Moe Harkless working out in the starting lineup?
(12:00) Why is De'Aaron Fox struggling to start the season?
(21:30) Why is Tyrese Haliburton also struggling to start the season?
(26:30) Breaking down the first 6 games of Davion Mitchell's NBA career.
(32:00) How does the Buddy Hield sixth man experience look so far?
(35:30) Are the Kings playing like a play-in/playoff team overall?
(46:50) What do we need to see from the Kings over the next two weeks of basketball?
You can find The Kings Herald Show wherever you listen to podcasts, but if we're missing a platform of your choosing, leave us a note in the comments and we'll get to work. If you can subscribe, rate, and review the podcast on any and all platforms, that would be greatly appreciated, too. It's the easiest way you can support the show!
Apple.
Spotify.
Google.
Stitcher.
In addition to our bi-weekly podcast with Jerry Reynolds, we also record a Patreon exclusive Q+A once a month where Patrons at any level can Ask Jerry Anything. You can listen to our latest Patreon exclusive Q+A right here.
You can submit questions for Jerry on Patreon, or write your questions in the comments below this post! Or you can just yell questions to Tony or Will on Twitter.
And finally, you can sign up for our Patreon here.
Thanks for listening!