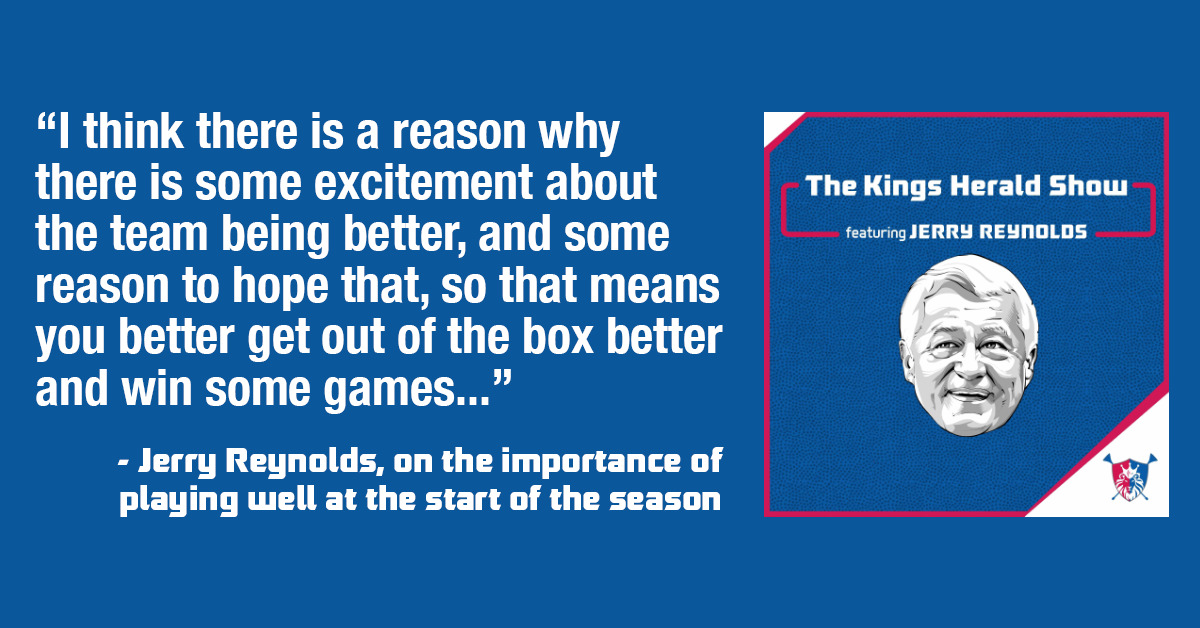 We're back with another episode of The Kings Herald Show!
Another light week on the Kings news front means Jerry Reynolds is here to answer a bunch of random listener-submitted questions about the Sacramento Kings, life, TV, hobbies, music, basketball, and more. Thanks for listening!
PS. Towards the end of the show Jerry answers a question about a very specific photo LaBradford submitted on Twitter, so if you reach that point in the episode and find yourself wondering what the hell these guys are talking about, here you go:
Jerry has a pretty unique backhand: pic.twitter.com/nMXgYZj3Zi

— LaBradford (@LaBradfordS) August 29, 2022
You can find The Kings Herald Show wherever you listen to podcasts, but if we're missing a platform of your choosing, leave us a note in the comments and we'll get to work. If you can subscribe, rate, and review the podcast on any and all platforms, that would be greatly appreciated, too. It's the easiest way you can support the show.
Apple.
Spotify.
Google.
Stitcher.
In addition to our bi-weekly podcast with Jerry Reynolds, we also record a Patreon exclusive Q+A once a month where Patrons at any level can Ask Jerry Anything.
You can submit questions for Jerry on Patreon, or write your questions in the comments below this post! Or you can just yell questions to Tony or Will on Twitter.
And finally, you can sign up for our Patreon here.
See you all back here in a couple of weeks.